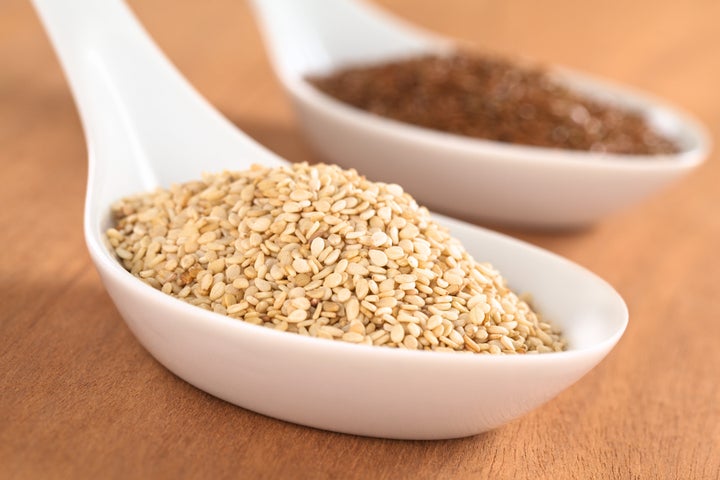 On Thursday, June 28, the Worldwatch Institute's Nourishing the Planet project and the Barilla Center for Food and Nutrition will release Eating Planet -- Nutrition Today: A Challenge for Mankind and for the Planet in New York City. Today, Nourishing the Planet highlights a contributing author of Eating Planet, and shares his views on how to fix the broken food system. The event is full, but please tune in on the 28th via livestream: we will be taking questions in real time from the audience, from the livestream, and from Twitter and Facebook.
In the Barilla Center for Food & Nutrition's new book, Eating Planet -- Nutrition Today: A Challenge for Mankind and for the Planet, nutritionist and New York University professor Marion Nestle was interviewed for the section "Food for Health," which explores the relationship between nutrition and health. Nestle's central argument is the important role of prevention as a way for improving health and wellness. Nestle discusses different types of prevention policies, the challenges of changing personal behavior, and governmental actions that need to be taken in order to achieve public health goals.
Nestle explains that there are two ways in which policy can prevent health issues: through changing the food environment or through changing personal behavior.
According to Nestle, policymakers need to think of preventative policies and messages that creatively aim to prevent illness or harm. "The message has to be 'eat less' or 'eat this instead of that.' And nobody wants to put the food industry out of business," said Nestle. "We just want companies to behave better, make healthier products and stop marketing junk food as healthy or targeting children."
Creating policies that influence the public's eating habits presents a new and difficult challenge, especially advising consumers what and how much to eat. According to Nestle, "The United States [is] now experimenting with such measures as calorie labeling, soda taxes, and incentive programs for choosing more fruits and vegetables." Policy reform needs to explore new ways of reducing serving sizes, health claims on food labels, and food advertising directed at children.
It is unknown, however, whether these types of regulations will achieve their goal of reducing obesity rates. She also notes that the food industry, which has a strong lobbying presence in Congress, has traditionally opposed the regulation of food, making it difficult to make significant progress.
In order to improve personal behaviors, Nestle explains that there needs to be more education on nutrition, eating habits, food sourcing, and food preparation in schools. Beginning with children in schools is the most effective way to make education work. In particular, schools that prepare meals that closely resemble fast food need to create programs that introduce healthier foods. According to Nestle, "The more forward-thinking programs are making efforts to source the food locally, cook it well, and introduce children to a wide range of food tastes and flavors."
Some schools have created programs that teach students all aspects of the agriculture process, from planting to cooking and eating. Nestle claims that "early evidence from such experiments suggests that children exposed to these kinds of programs do indeed eat better and exhibit greater interest in a variety of foods, just as expected."
One of the major challenges that education programs have is competing with food marketing. Food companies creatively market their products through advertisements, product placements, vending machines, checkout counters, and cafes. "Food marketing has become part of the daily environment and is not consciously noticed," says Nestle.
Nestle strongly believes that it is insufficient to improve education and communication to get people to adopt lifestyle and behavioral changes. Changing personal behavior is often too difficult for the majority of people. "What you really want is to change the food environment to make it easier for people to make healthier food choices," says Nestle. She explains that the decline of smoking was not addressed by telling people not to smoke, but through environmental changes that increased prices and made cigarettes difficult to use and socially unacceptable.
Combining environmental changes with the message of eating less and eating better will help support healthier food choices around the world. But Nestle points out that in order to eat less and eat better, income inequality -- which is the cause of most health issues -- will need to be addressed.
Nestle concludes that it is the government's responsibility to create food environments that promote the principles of "eating less" and eating better" as the means for preventing obesity and improving public health. The government should focus on addressing children's health and behaviors, regulating food marketing, and creating policies that promote the production and consumption of healthier foods and discourage processed foods.
Related