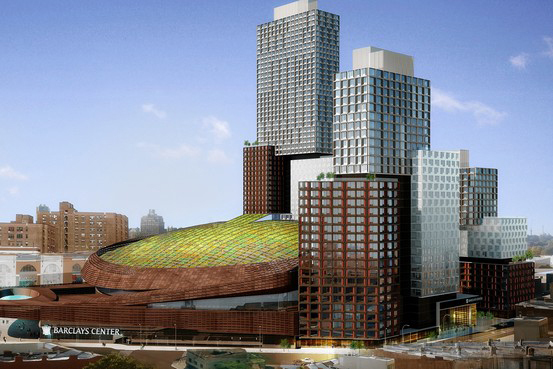 Increasingly real estate developers and residents are favoring sustainable real estate for not only their eco-friendliness, but also for their ability to cut down monthly electric bills.
LEED certification, the most widespread version of sustainable building since its implementation in the '90s, incorporates low energy and high efficiency features into buildings, like Energy Star appliances and air-filtration systems. While most recently, the Passive House has gained traction in both new and old construction, boasting its climate controlled environments that reduce the need for heating and cooling systems through its highly insulated building frames. While LEED focuses on sustainable materials and the Passive House reduces gas and electric usage, the monthly costs of an energy bill are mitigated.
Sustainable building is evidently gaining popularity throughout New York with the state having over 650 certified LEED buildings, according to the U.S. Green Building Council. Manhattan's LEED certified residential buildings include The Solaire in Battery Park City, which was the first certified high-rise in the country, and more recently The Greenwich Lane. The Passive House is more common to individual townhouses with owners able to convert their properties to a sustainable structure using construction and design companies specializing in sustainable architecture.
Residential buildings and houses are not exclusive to sustainable building, with the addition of publically accessible buildings joining the movement. For example, the Barclays Center in Brooklyn will be installing a green roof larger than 130,000 square-feet that includes a "soil-like cover and assorted plants," and will help insulate noise from inside the arena.
Green roofs have been the focus of sustainable building worldwide this year. In March, France passed a law "requiring all new commercial buildings be built with [partial] green roofs." The legislation further specifies a green roof as having either solar panels or a garden. The addition of rooftop gardens will insulate buildings, reducing energy usage and costs, while also cooling the surrounding city areas.
As sustainable building gains more popularity throughout the world and New York City, it will be important to watch its growth in both the new development and old construction markets. Sustainable building proves how modified architecture and design continue to represent the future growth of the real estate industry.
Photo credit: The Real Deal/Barclays Center
Calling all HuffPost superfans!
Sign up for membership to become a founding member and help shape HuffPost's next chapter