Sustainability is a big word that means a lot of different things to a lot of different people. Companies from Monsanto to McDonald's cloak themselves sustainable. In the world of seafood, sustainability often only refers to the fish and the environment. Sea to Table believes that sustainable seafood means healthy fish, healthy fishing communities, and healthy markets.
Healthy Fish in the Ocean
Sea to Table supports healthy oceans by looking closely at the multiple factors that determine fishery health. When developing relationships with fisheries, we take into consideration the management systems in place on the local and federal level, the population status of the species, and the environmental impact of the fishery. By closely monitoring findings from expert organizations and scientific data from regional fisheries management groups, as well as working directly with our fishermen, we are better able to understand the health of a particular fishery and provide our buyers with a holistic understanding of the sustainability of a fishery or species.

Healthy Fishing Communities
Sea to Table strives to create healthy fishing communities by supporting independent operators, buying direct, and creating better markets. We work with fishermen, docks, and processors whose commitment to fishing traditions keeps value at the waterfront. We believe that sustaining these traditional fishing communities means buying fish for a guaranteed price upfront and giving our fishermen a fair rate. In addition to driving transactional value to our docks, we promote underutilized species to develop better markets for the fisherman's full catch.

Healthy Markets
Sea to Table believes that fair, direct, transparent markets are key to developing a truly healthy and sustainable model for seafood. We shorten the supply chain to just the fishery and end user, allowing both ends of the distribution chain to know the 'who, how, and where' of their seafood. This means our fish is traceable to the captain, vessel, method of catch and landing point. By circumventing the conventional distribution system, our model creates a fully transparent interaction between buyer and producer, which benefits both the fishery and the chef, and promotes responsible sourcing.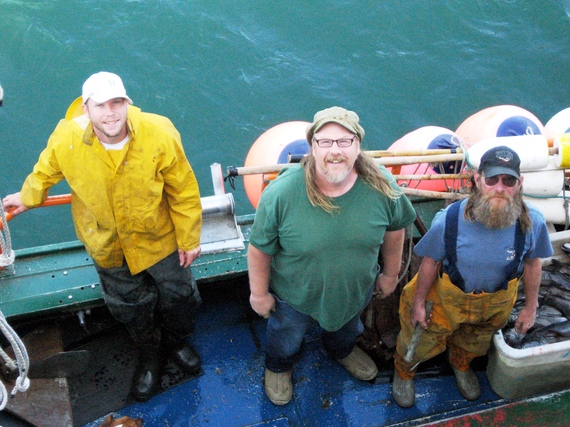 Captain Aaron Langton & his crew on the F/V Goldeneye, Port Orford, OR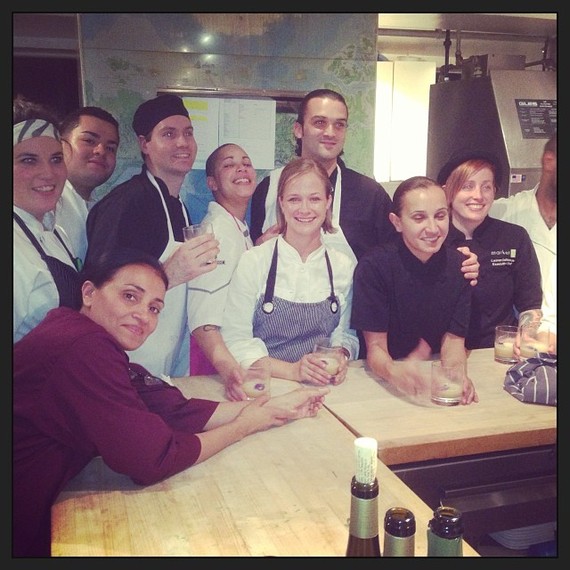 Chef Ali Goss & her crew in the Parallel Post restaurant kitchen, Trumbull, CT
This statement is not just a declaration of our values, but also a practical decision making tool. Everyday we are offered fish that we do not turn around and offer to our customers for one reason or another: either the species is of concern (Healthy Fish), the harvester is untrustworthy (Healthy Fishing Communities), or we don't create enough value to our customers or back to the fishery (Healthy Markets). Our purpose is to create value for both fishermen and chefs.