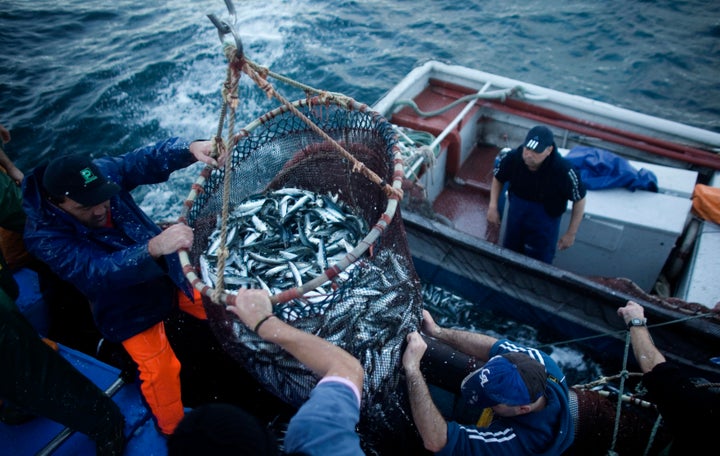 A new report about the surge of the global sustainable seafood market this month reveals how consumer and corporate decisions could significantly move the needle when it comes to tackling the world's environmental woes.
Sustainable seafood now accounts for 14 percent of global seafood production, the report said. That's a whopping leap from a decade ago, when only 0.5 percent of seafood production was considered sustainable.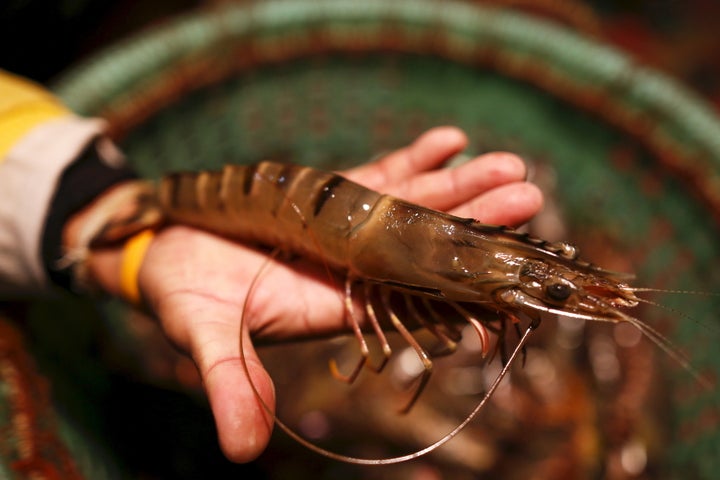 Seafood is a huge industry worldwide. In 2014, the overall trade value of the global seafood sector was about $140 billion, making it one of the most valuable non-petroleum products traded internationally.
An estimated 10 percent of the global population relies directly or indirectly on the seafood industry for their livelihood.
But overfishing and other problems plague the industry.
But now the "rapid expansion of sustainable seafood practices is helping to address decades of mismanagement," said Jason Potts, the report's lead author, in a statement.
According to the report, which explored the impact of the nine most common sustainability certification schemes, including Marine Stewardship Council, Naturland and Friends of the Sea, certified seafood production increased 35 percent annually over the past decade -- almost 10 times faster than conventional seafood production over the same period.
To qualify for certification, seafood has to be either caught in the wild or farmed in ways that help sustain the species and the health of the oceans, as well as the livelihoods of communities dependent on fisheries.
"Seafood standards have played a major role in defining what constitutes sustainable practice in wild catch and aquaculture fisheries," Potts told The Huffington Post in an email this week. "The various certification systems provide a vehicle to enable the market to include sustainable practice within the pricing mechanism. Seafood standards also play an invaluable educational role among the industry, helping different actors in the promotion and integrations of sustainable practice within their business and policy decisions."
Potts credits the actions of corporations and nonprofits for the surge in sustainable practices in the seafood industry.
"Growth has been driven by major commitments by retailers in North America and Europe," he said. "NGOs have, of course, played a major role in generating interest among the retailers."
Companies including IKEA, Sainsbury's, Whole Foods, Woolworths and Walmart were highlighted in the report for their commitments to 100 per cent sustainable seafood sourcing by 2020.
A growth in consumer awareness and interest in sustainability has also played a critical role in the industry shift.
"In the past year alone, sales of consumer goods from brands with a demonstrated commitment to sustainability have grown more than 4 percent globally, while those without grew less than 1 percent," the marketing research firm said.
"Sustainability is a worldwide concern that continues to gain momentum --especially in countries where growing populations are putting additional stress on the environment," said Grace Farraj, senior vice president of public development and sustainability at Nielsen, in a statement. "An increasing number of consumers in developed regions consider sustainability actions more of an imperative than a value-add."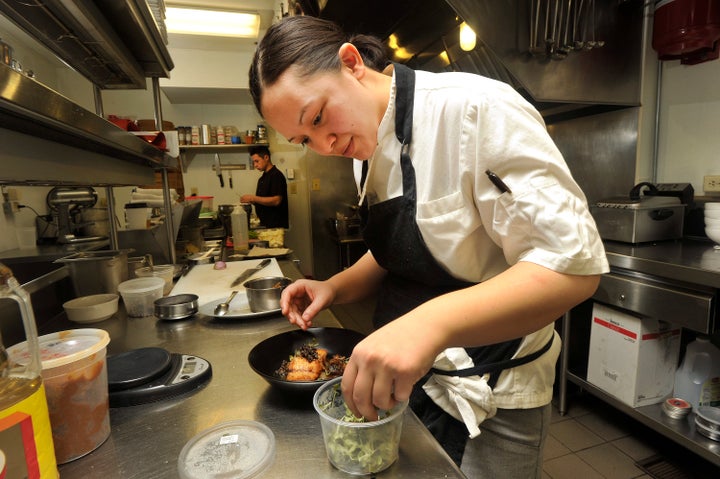 But though researchers said the shift towards more sustainable seafood is a positive step, there's still a long way to go.
Conventional seafood continues to dominate global production and, as the report revealed, the types and origin of certified seafood are still relatively limited to a handful of species and a few developed nations. Figuring out what constitutes truly "sustainable" is also a challenge, an earlier NPR report showed.
Only five species groups account for two-thirds of the world's sustainable seafood: Peruvian anchoveta (which is mainly used for fishmeal and fish oil), cod, salmon, tuna and mackerel. And most certified seafood production is taking place in just five countries -- Peru, the United States, Norway, Chile and Russia.
Developing countries produce 80 percent of the world's seafood, but certification there is rare. Asia accounts for almost 70 percent of global seafood production, but only 11 percent of the certified market.
This, however, does appear to be changing, as consumer awareness about sustainability steadily grows in the continent.
"I'm seeing and hearing from impact investors in Asia that have an interest in sustainable seafood," Monica Jain, founder of Fish 2.0, a sustainable seafood competition in California that connects entrepreneurs with investors worldwide, told the Guardian. "We're beginning to see buyer behavior demand more sustainability in Asia and other places."
To push sustainable certification from niche to norm globally, Potts said government intervention might be critical.
"While voluntary standards can certainly help, they can't be expected to solve all of the problems facing our oceans, which inevitably require intergovernmental action," Potts said. "Even the successful implementation of voluntary standards on a wide scale will require significant investment from governments on issues like improved stock assessments and economic incentives for switching to sustainable production methods."
The Smithsonian's National Museum of Natural History has an introductory guide to sustainable seafood. Read it here.
Related
Before You Go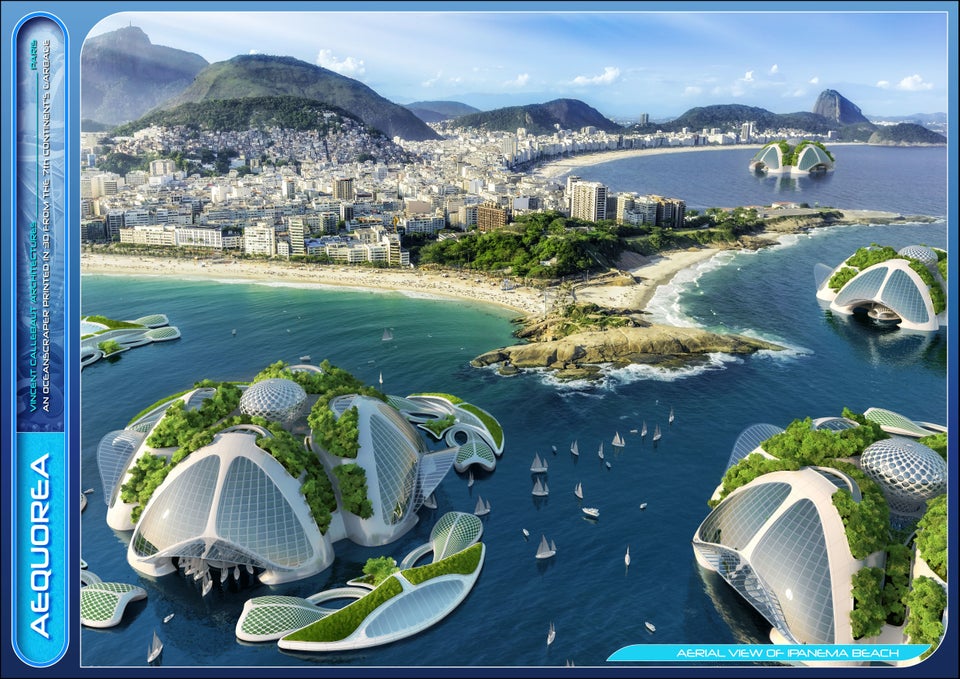 Architect Draws Sustainable Underwater Cities