As part of HuffPost's "Reclaim" project, HuffPost Style will focus the month of September on simple ways to educate yourself on becoming a better consumer.
Most people don't give much thought to what happens to flowers that don't get sold at the florist, or that are used as centerpieces for an event.
Natural dyer and artisan Cara Piazza is not most people.
The Brooklyn-based artist work with florists, restaurants and organic providers like spice markets to collect their waste, which she uses to naturally dye clothing and accessories.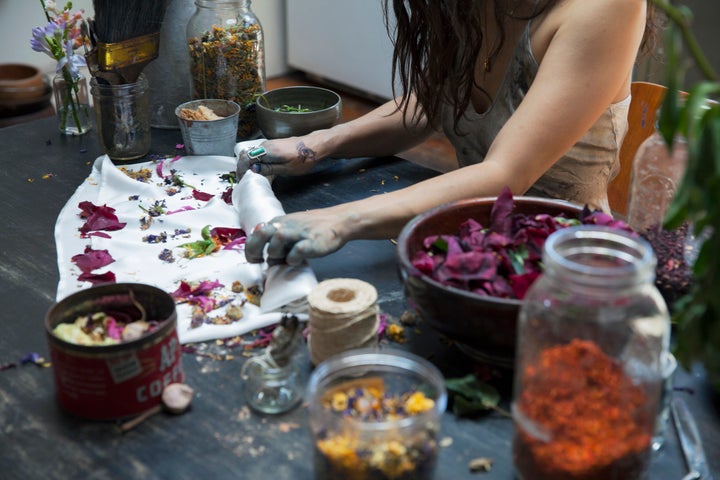 "If I weren't taking these flowers they would probably go in the garbage," she told The Huffington Post. "The second a flower begins to wilt, it won't have a good shelf life for the customer, who is unfortunately concerned with the perfection of a first blooming flower." As part of her business, Piazza also offers a service for brides to turn their bouquets into kimonos they can keep long after their wedding day.
A graduate of the Chelsea College of Arts and Designs in London, Piazza credits her work with natural, sustainable products to a workshop she took on dyeing with madder roots.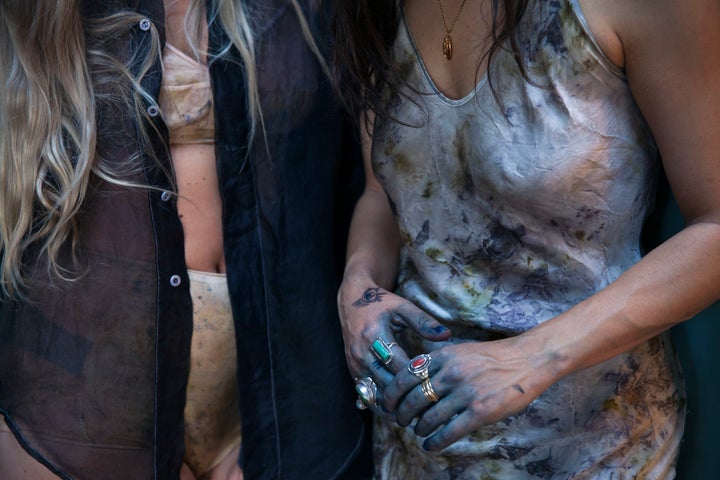 Her main issue with non-natural dyes? Their damaging effects on the environment. "Synthetic dyes and synthetic dye houses pollute water streams, creating toxic environments for the eco-system," she said. "Synthetic dyes also contain known carcinogens such as formaldehyde, heavy metals such as zinc and chrome as well as dioxin, which is thought to be a hormone disrupter."
Aside from the physical reasons to use natural dye, Piazza, a native New Yorker, says there is an emotional aspect, too. "In a city where everything is so loud and busy all the time, sometimes it's just nice to feel something that was dyed with nature and was made with love," she said.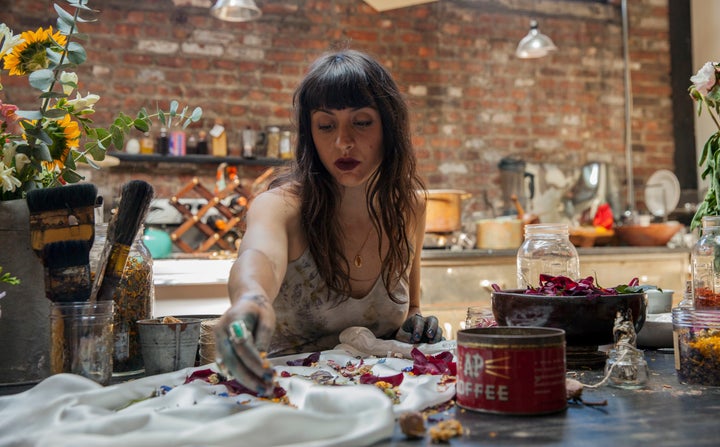 Piazza, a firm believer in giving your clothing new life and being a smarter consumer, told The Huffington Post that while what she does can be done by anyone in their own home, there are even smaller steps you can take toward being a smarter consumer.
"The whole life cycle of a garment, I think a lot of people don't really think about. Start asking questions. 'Where did this come from?' 'Who sewed my garment?' 'How much water was used to make this garment?' Don't just buy things blindly," she said.
Piazza says she hopes to "empower people" to take these practices into their own lives, and regularly hosts natural dye workshops, including two upcoming events in California and London.
Check out the video above to see Piazza's process above and head to her website, Calyx, to see more of her beautiful, natural work.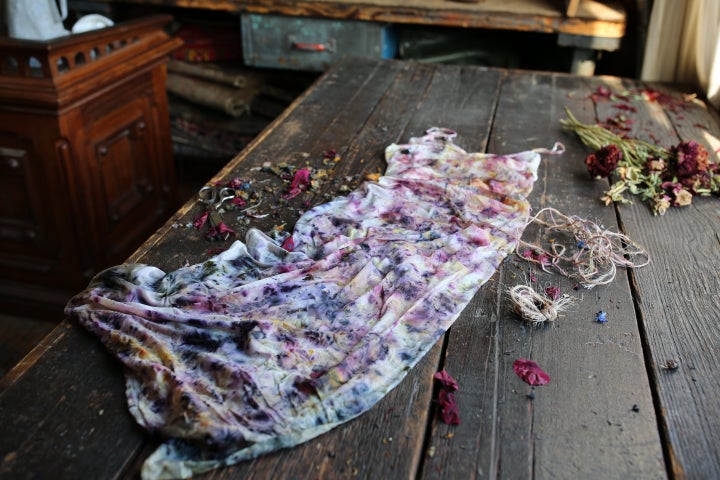 Before You Go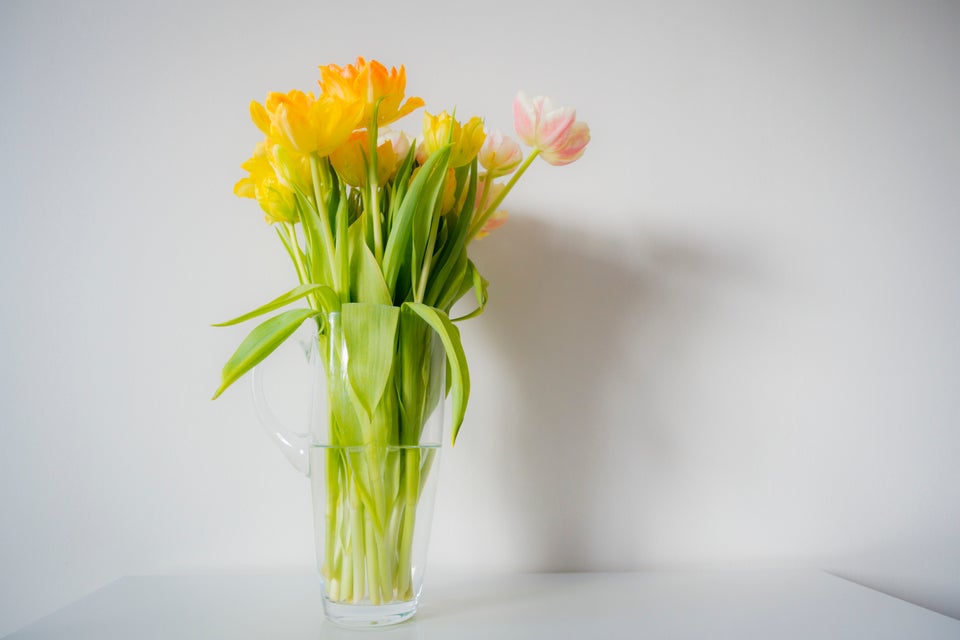 How To Keep Flowers Fresh