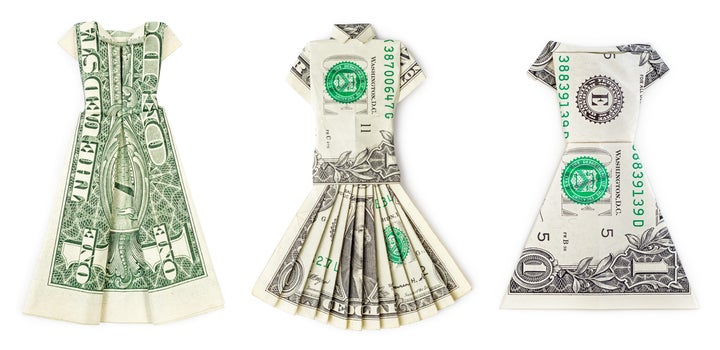 Stores like H&M, Zara and Forever 21 are constantly updating their inventories, offering affordable new designs regularly and, in turn, allowing consumers to stay up to date with the latest trends.
Despite providing consumers with the latest styles for low prices, there are numerous reasons the fast-fashion industry is doing more harm than good, including when it comes to the environment.
More than 15 million tons of textile waste are generated in the United States each year, an amount that's doubled over the past 20 years, according to the finance website The Balance. Fast fashion also has a harmful effect on human lives due to the poor working conditions in garment factories in Bangladesh and elsewhere.
However, a number of brands are trying to break the fast-fashion mold, delivering consumers stylish garments made with sustainable and ethical practices in mind. Some of these brands have shown that it is possible to sell trendy pieces with lower environmental impact than their fast-fashion counterparts.
And if they can do it, why don't others follow suit? We spoke to Kathleen Talbot, head of sustainability at the eco-friendly Reformation, Rami Helali, co-founder of Kotn, an ethical and sustainable basics company, and Chelsea Mazur, co-founder of fair trade, artisan-made brand People's Product, to get some answers.
First, let's talk about what sustainability is.
In regard to fashion, that means using processes that aren't detrimental to our lives or the life of our planet. The aim of sustainable fashion, according to Green Strategy, is to "minimize any undesirable environmental effect of the product's life cycle by: (a) ensuring efficient and careful use of natural resources (water, energy, land, soil, animals, plants, biodiversity, ecosystems, etc); (b) selecting renewable energy sources (wind, solar, etc) at every stage, and (c) maximizing repair, remake, reuse, and recycling of the product and its components."
Obviously, there are challenges involved in building a sustainable company.
Whether it has to do with finding the right materials or the right vendors, it's not necessarily easy to create sustainable clothing.
For Kotn, a Toronto, Canada-based brand that launched in 2015 and sells ethically made, sustainable cotton basics, building a unique supply chain was a major challenge; the brand has described its supply chain model as "like farm-to-table, but for your clothes." Helali says Kotn has a partnership with every facility involved in the supply chain, from the farm to the yarn mill to the fabric mill to the dye house to the cut and sew.
Finding partners who understood the brand's vision "in terms of how we believe people need to be treated, paid and respected along the way," Helali said, was definitely tough, especially in the early stages of building the Kotn brand.
"In our beginning year or two, we sold out often, because we struggled to find enough suppliers that could do the quality that we wanted, the quantity that we wanted in a professional and timely manner," he added.
When it comes to materials, Reformation's Talbot agreed that they aren't always so easily accessible, noting that both materials and vendors that meet sustainable criteria "are still more fringe than they should be," which makes the whole process harder than just going the traditional fast-fashion route.
"Even our family and friends are confused about prices. They'll go to the mall and see cheap things and they'll ask, 'Why does your stuff cost so much?'"
Implementing sustainable practices ― which often go hand in hand with fair and ethical practices ― also tends to be more expensive. For that reason, it can be difficult to even get started in this area of the fashion industry, People's Product's Mazur told HuffPost.
The Toronto-based brand, which Mazur said counts sustainability as part of its overall mission, has only been operating for about two years. For much of that time, she added, funding has been "a continuous rolling thing we have been working on."
Working with fair trade artisans and fabrics like silk, Mazur said, can increase the price of final products. Additionally, it becomes difficult to convince customers that what they're getting is worth the higher-than-fast-fashion price tag.
"Even our family and friends are confused about prices. They'll go to the mall and see cheap things and they'll ask, 'Why does your stuff cost so much?' And then you have to give them the explanation about how the fashion industry is flawed," she said.
"You kind of have to educate consumers, and obviously brands and huge corporations don't want to lose their customers and have to charge tons. So they keep going on [the way they are]," Mazur explained.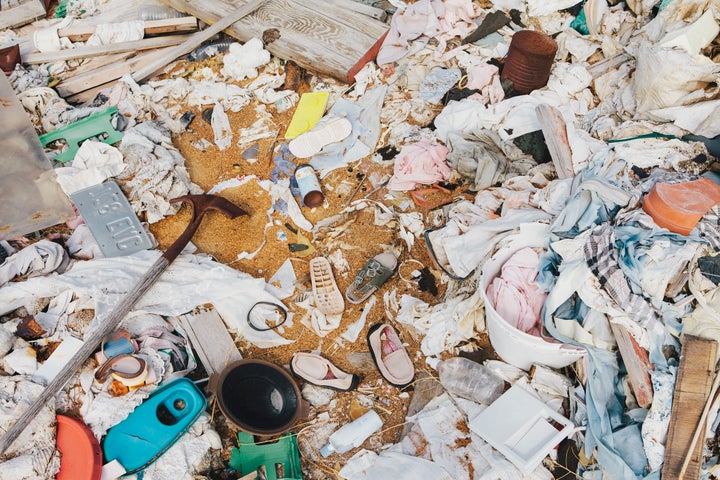 Despite the challenges, sustainability and profitability can co-exist.
"It is absolutely possible to build a profitable and sustainable and responsible ― ethically and socially ― fashion company," he said bluntly. "It is 100 percent possible. The math adds up. I'm looking at the math every day. it is definitely doable."
Kotn and Reformation, both of which are essentially paving the way for smaller brands like People's Product to succeed in the world of ethical and sustainable fashion, prove Helali's point. According to a story published by Business of Fashion, Reformation, which was founded in 2009, has grown an average of 60 percent year-over-year since 2014 and brought in an estimated $100 million in revenue in 2017.
If it's possible to build a profitable and sustainable fashion company, why aren't bigger fast-fashion brands following suit?
This is a big question that can't be answered easily, but Mazur, Helali and Talbot offered some thoughts on the matter.
"I think it boils down to a handful of things," Helali said, one of them being that big fashion brands, whether in the luxury space or fast-fashion world, are, well, big.
"Not to make an excuse, but when [a company] is built from the ground up on a presumption of consumption and quick delivery and user or consumer habits that were very prominent, especially in the '90s and 2000s, it's, I assume, expensive and difficult to reverse those," he said.
Talbot noted that major brands, which have been operating a lot longer than Kotn or Reformation, are "bigger ships to turn."
"They're giant ships on the open water, and even if they know they're headed the wrong direction, it takes so much effort and so much more time for them to change direction or pivot," she said.
"I'm not even trying to bash the big guys," Talbot added. "They have started to invest in some of these solutions ― they'll do it in sort of capsule collections, when it comes to better materials and things like that ― but they fundamentally can't support some of those changes because all of their infrastructure and how their business is set up is not facilitating that."
"There isn't enough consumer pressure for it to become detrimental for [fast-fashion brands] to operate in the way they're operating now."
Over the years, we've seen some big brands, like H&M and Levi's, dip their toes into the world of sustainability. The Swedish mega-retailer, for example, launched its eco-friendly Conscious Collection back in 2012, and it also has a goal of becoming climate-positive throughout its value chain by 2040. Meanwhile, the denim giant has taken steps toward a more sustainable process with its Water initiative, which launched in 2011; the initiative's goal is to reduce the amount of water Levi's uses in its finishing processes.
Talbot said that in her opinion, there hasn't really been enough "proof of concept" that sustainable brands can truly succeed.
"A big part of the Reformation identity and part of our mission is to show that you can make sustainable fashion for everyone and you can do this to scale," she said. "I do think that for those of us that are working in the space, we're trying to show what's working and what's not, and ultimately prove the old model wrong."
Then, of course, there are consumer habits and consumer demands. If consumers continue buying what fast-fashion brands are selling ― cheap garments that will likely end up in landfills ― those brands will continue to produce products as they have for years.
But if the majority of consumers demand clothing that's made ethically and sustainably, brands won't have much choice but to follow that lead.
"There isn't enough consumer pressure for it to become detrimental for [fast-fashion brands] to operate in the way they're operating now," Helali said. "I would say now, the general environment is that consumers are leaning toward wanting sustainable practices, ethical practices and that whole thing, but it's clearly not enough, because if we leaned enough and made it unprofitable to operate in an environmentally detrimental way, there would be no business."
The non-sustainable fast-fashion companies, Helali said, are chasing profit and will go wherever consumers allocate that profit.
"If we as a mass allocate a preference to environmentally sustainable, ethically produced products in a range of categories, not just fashion, the market will follow," Helali said.
Mazur agreed, saying, "Once the consumers have a mindset where they want a quality product that's going to last them, and they want to know where it was made and who it was made by, companies are going to have to cater to the demand."
CORRECTION: A previous version of this story misstated Kotn's growth figures.
Support HuffPost
A No-B.S. Guide To Life
Before You Go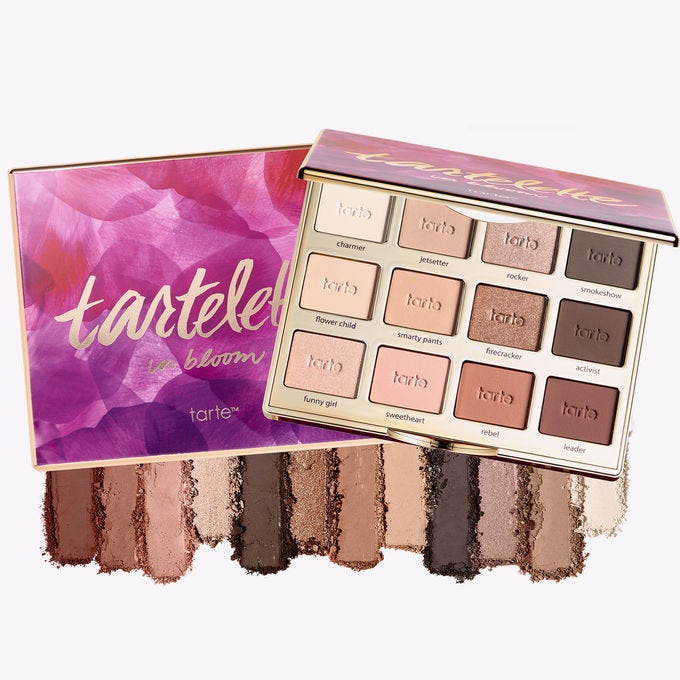 Beauty For A Good Cause
Popular in the Community