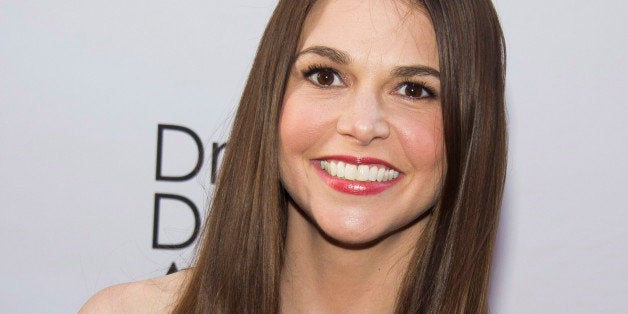 Kicking off what she calls a "new, reflective" life chapter, Sutton Foster will make her headlining debut at New York's Carnegie Hall just five days shy of her 40th birthday. She hopes the near-overlap of those milestones -- one professional, the other personal -- sets the pace for 2015, which, if all goes according to plan, will be a banner year.
"I've been working towards doing something like this for a very long time." the two-time Tony Award-winning singer-actress says of "One Night Only: Sutton Foster," which hits Carnegie Hall on March 13. "I'm trying not to freak out, but I think I am -- a little bit. It's an amazing opportunity."
Foster will "honor and celebrate different eras of music" in the Carnegie Hall concert, will be conducted by Steven Reineke. Joshua Henry, who was seen opposite Foster in 2014's "Violet" on Broadway, and Megan McGinnis, a friend since she and Foster co-starred in "Thoroughly Modern Millie" and "Little Women," will make guest appearances.
While the show will touch on her turns in celebrated musicals, "One Night Only" will also offer Foster the chance to "express herself without the confines of a character." She's performed the set in Washington D.C. and Houston, but is nonetheless enthusiastic about bringing to it New York, where the warm, brassy stylings that defined her performances in "Millie" and the 2011 Broadway revival of "Anything Goes" will no doubt be embraced once again.
Foster's television career is about to get a pretty significant boost, too, with her new sitcom, "Younger," slated for a TVLand debut at the end of the month. Created and produced by "Sex and the City" veteran Darren Star, "Younger" centers on Liza Miller (Foster), a 40-year-old single mom who undergoes a makeover to appear 26 in an effort to land a publishing job after her husband leaves her.
Calling "Younger" a comedy with a "sweet, witty, gooey" center, Foster finds her own experiences as a performer reflected in her character, particularly as she approaches 40. If the show is a hit, it will keep Foster in New York, where her current indulgences include Juice Generation and Levain Bakery cookies, for the foreseeable future.
"[The topic of aging] is very timely for me; I'm sort of living it," she notes. "It's an interesting thing for it to be a part of my work as I'm struggling with it in my own life."
Meanwhile, Foster's been in a romantic mood since tying the knot with screenwriter Ted Griffin last fall, which will no doubt be reflected in a new album she's working on with longtime musical director Michael Rafter. That collection, which Foster says is "about 80 percent complete," will feature "trunk songs" and standards from the Great American Songbook and highlight a "very stripped-down, organic, more revealing" side.
As for the future, Foster says she'd "love to continue to be challenged," but for now, her focus is on making "One Night Only" an "elegant, sophisticated" performance her New York audience will love.
"It's going to be a very overwhelming, exciting experience for me," she says.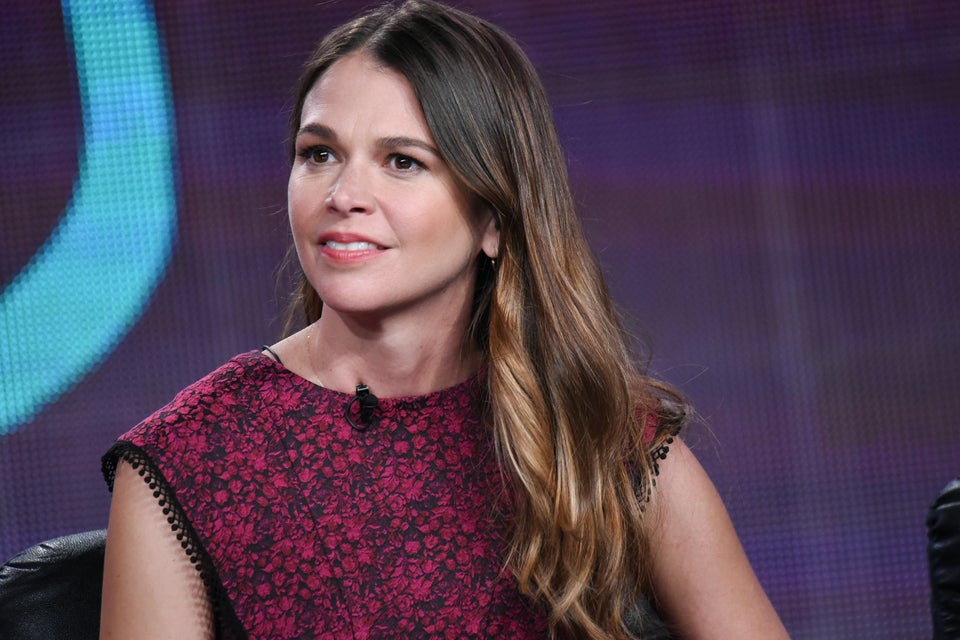 Sutton Foster Through The Years
Popular in the Community