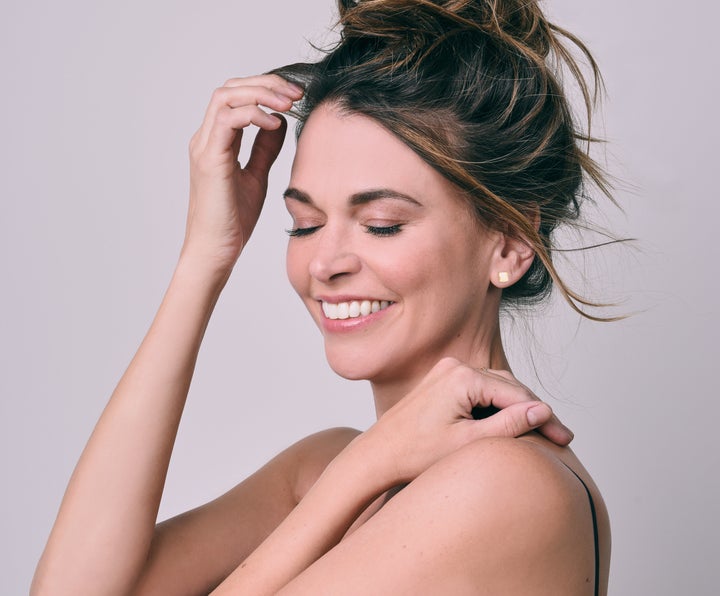 Sutton Foster sees her new album, "Take Me to the World," as the celebration of a deeply personal milestone.
The "Younger" star said she hoped to capture the joy of new motherhood for posterity on the long-anticipated follow-up to her debut studio effort, 2009's "Wish." She and her husband, Ted Griffin, adopted daughter Emily Dale last year. 
Foster said she and musical director Michael Rafter "always knew we wanted to do another album, but we had no idea what it sounded like or what it was. It wasn't until the arrival of my daughter that we felt like we had the new album."
"Take Me to the World," the Tony Award-winning singer-actress told HuffPost, is "a little time capsule of where I am as an artist and a person in 2018. A lot of it is influenced by being a mom."
HuffPost got an exclusive first listen to the album with the above track, a mash-up of "I'm on My Way," the traditional Gospel tune, and "On My Way," from Foster's most recent Broadway outing, 2014's "Violet."
To record it, Foster enlisted an all-female group of musical theater students, as well as a few recent graduates, from Indiana's Ball State University, where she also serves as a faculty member. She tapped the Ball State Symphony Orchestra to provide musical accompaniment.
Both songs, with their collective message of female empowerment, are "incredibly relevant" in 2018, she said. Her new fusion of the songs will be available Friday to those who digitally preorder the album. 
"Take Me to the World," due out next month, sees Foster expanding her musical repertoire in other ways, too. In addition to vestiges of her Broadway triumphs in "Violet" and "Thoroughly Modern Millie," she tackles classic pop, including songs by Paul Simon and James Taylor.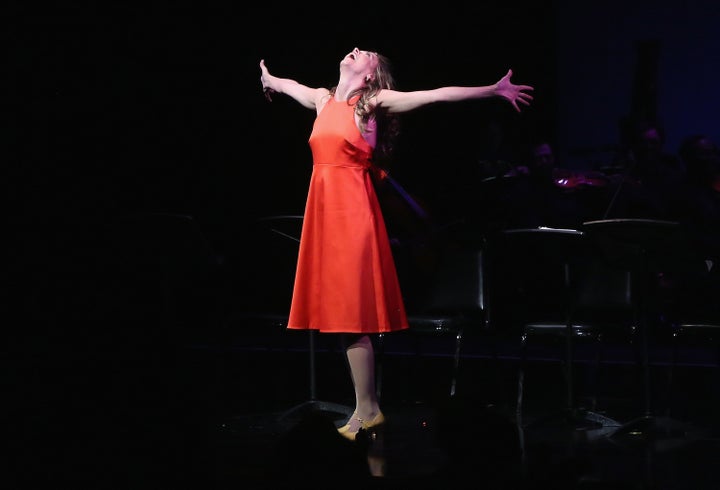 While her turn as Liza Miller on "Younger" has won her national television recognition, Foster has never lost sight of her Broadway roots. Last month, PBS aired a live recording of her 2017 Lincoln Center concert, which featured a guest appearance by another star who has also successfully transitioned from stage to screen, Jonathan Groff.  
As to when she'll return to the Great White Way, Foster said, "I have some irons in the fire." For now, however, she hopes her new album will help fans "understand me more as an artist and human."
"In the past nine years, I've evolved quite a bit as an artist – at least I hope so," she said. "I think I approach songs differently [and] through a deeper lens. I hope it inspires people to create, to make something from nothing and to share their hopes and dreams."
"Take Me to the World" will be released June 1 on Ghostlight Records.
REAL LIFE. REAL NEWS. REAL VOICES.
Help us tell more of the stories that matter from voices that too often remain unheard.
BEFORE YOU GO