Waking up in the morning isn't easy. The prospect of getting out of your warm, cozy bed can be a daunting one.
But what if you could take it with you?
That's the notion behind the Suvet -- a hilariously comfortable-looking duvet and suit combo put forth by U.K.-based hotel chain Jurys Inn and celebrity costume designer Wendy Benstead in honor of the clocks moving forward an hour in Britain this weekend.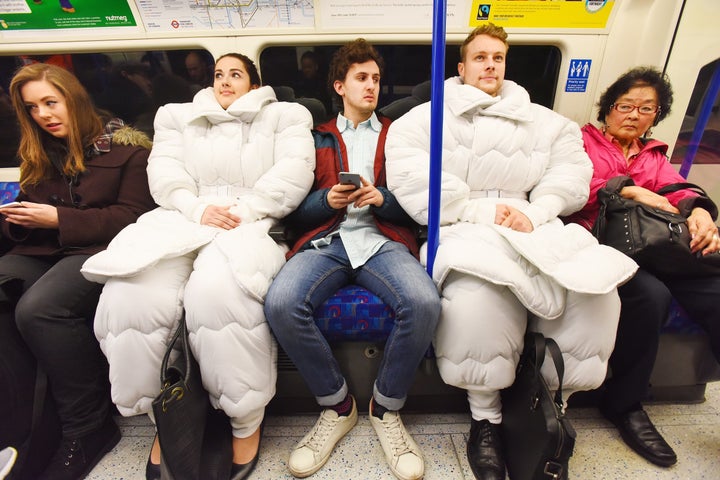 Equipped with a "snood-like neck pillow," "oversized shoulders to guarantee personal space" and an, er, "skinny fit," the Michelin Man-esque jacket and pants set is basically a portable bed. It's even made from 100 percent cotton.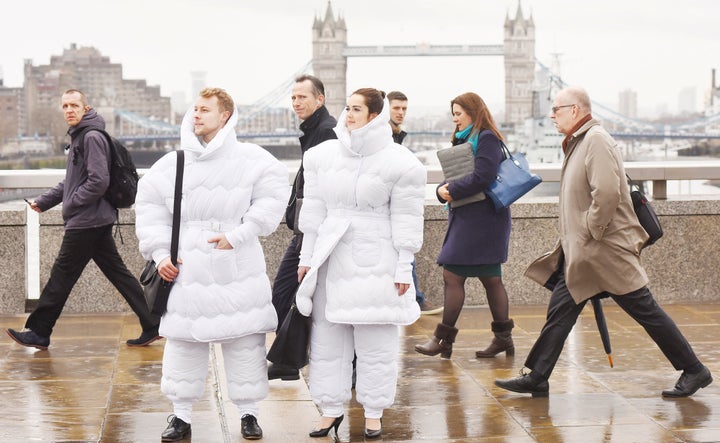 The Suvet is just a prototype right now, but we can foresee some downsides if and when it ever goes into production -- namely, trying to easily fit through places and not fall asleep on the job, as seen in the promotional video.
Still, we can't help but be intrigued at the prospect of being that cozy (with that much personal space) all the time.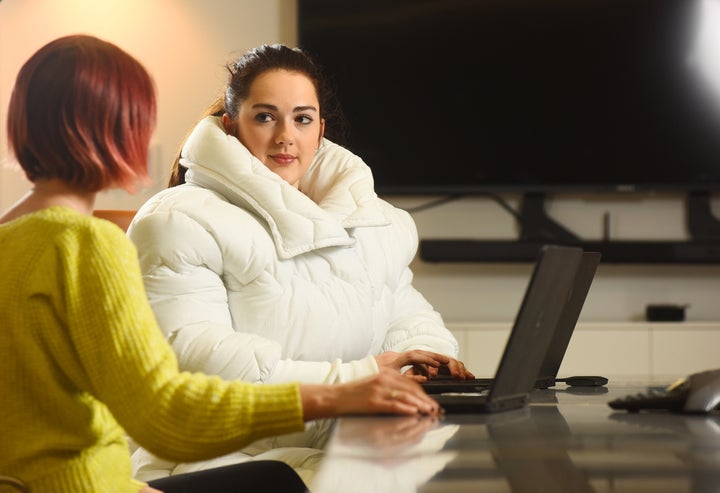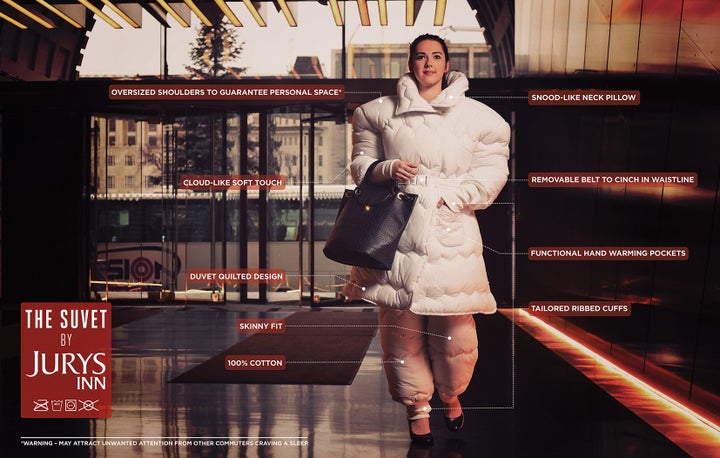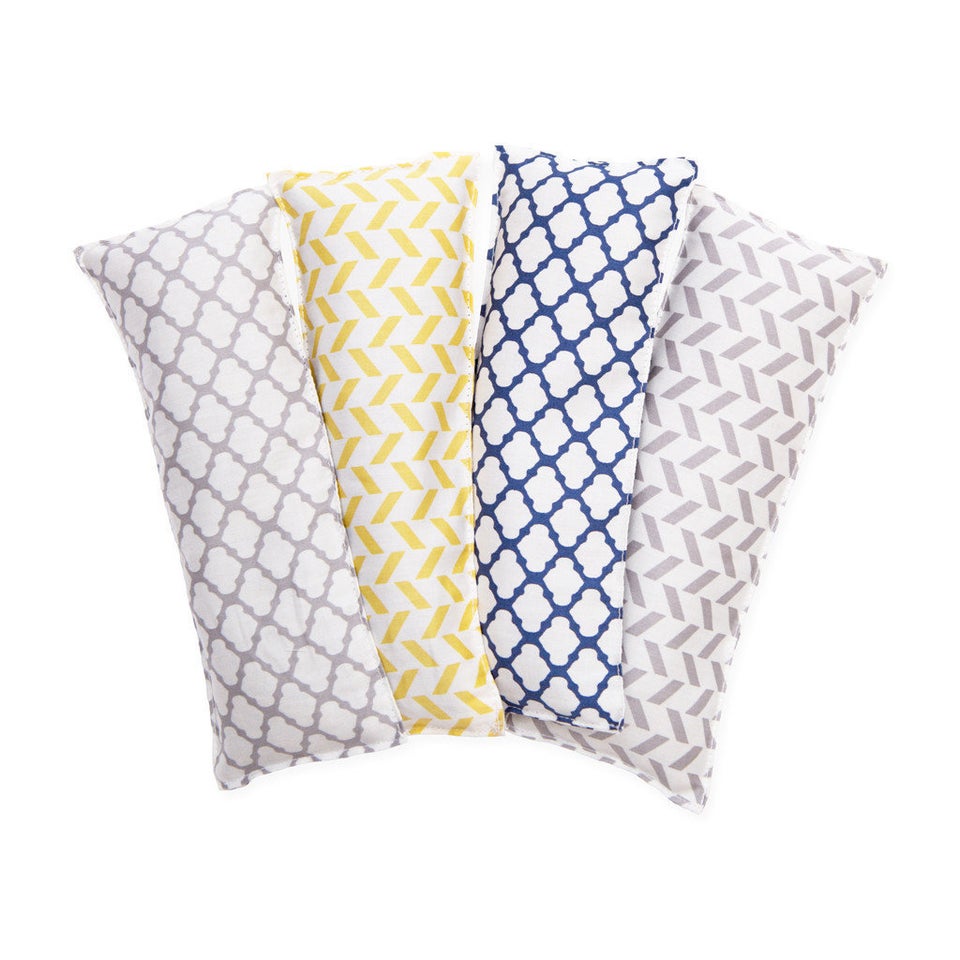 15 Ways To Get The Bed Of Your Dreams