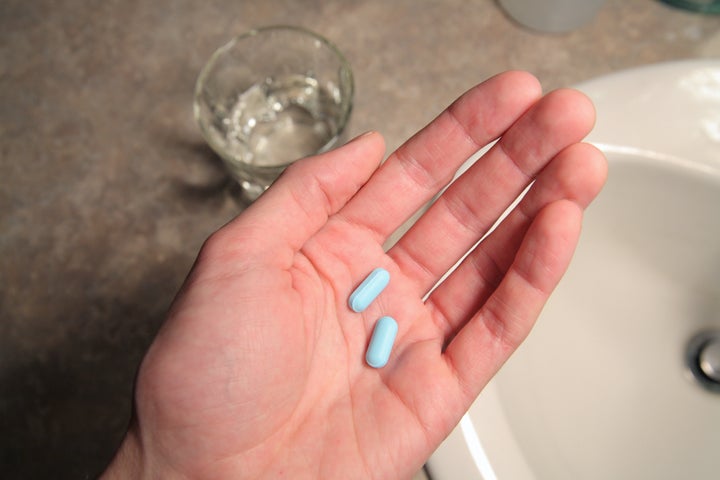 A new kind of sleeping pill, called suvorexant, was shown to be effective at helping people fall -- and stay -- asleep in clinical trials, according to research presented at the annual SLEEP2012 conference.
Excitement has been fueled over this pill because it works like no other sleeping pills currently approved by the Food and Drug Administration, providing one more drug option -- out of just a few -- for people who experience insomnia.
"Everyone is so excited [about suvorexant] because different pills work for different people," said Philip Gehrman, Ph.D., CBSM, clinical director of the Behavioral Sleep Medicine Program at the University of Pennsylvania, who was not involved with the new sleeping pill. "The more options we have that really act on different brain mechanisms, it really provides a whole new tool to our toolkit."
Suvorexant works by blocking brain chemical messengers call orexins, which are responsible for wakefulness. Gehrman told HuffPost that this mechanism is different from other hypnotics (sleeping pills), which work on other brain mechanisms, like the GABA neurotransmitter or melatonin.
Gehrman explained that if you think about the brain as having a "switch" between sleep and wakefulness, orexin helps to stabilize this switch so that you're all awake or all asleep.
"So it's not knocking you out like a sleeping pill does, it more stabilizes the switch," he told HuffPost.
However, Gehrman said he would still first try non-medication options for insomnia -- like cognitive behavioral treatments -- since there are always risks associated with medications. He also said that the drug also needs to be tested in more people before its full range of side effects are known.
Insomnia is a prevalent problem in the United States -- as many as 10 percent of Americans experience the condition, according to an earlier study in the journal The Lancet. And according to the Los Angeles Times, there were 56 million prescriptions for sleeping pills in 2008, which is an increase of 56 percent since 2004.
Suvorexant research was funded by Merck, and included more than 1,000 people in two trials over three months, Fox News reported.
The researchers compared the sleeping pill to placebo, and found that the pill seemed to work starting the first night a person took it, and worked equally well three months later. The people also didn't report many side effects, with side effects only including sleepiness and headache, WebMD reported.
For example, at three months, people who took suvorexant reported falling asleep 25.7 minutes faster, compared with 17.3 minutes for people who took the placebo, Fox News reported. People who took suvorexant also reported staying asleep 60.3 minutes longer, compared with 40.6 minutes longer by people who took the placebo.
"Nineteen minutes a night of more sleep for an entire month is a lot of additional sleep," study researcher Dr. Andrew D. Krystal, M.D., a psychiatry professor at Duke University Medical Center, told WebMD.
NBC News reported that research into the mechanisms of the drug began with study of the brains of narcoleptic dogs. The drug still needs to go to the Food and Drug Administration for approval, and it will need to be tested in more people to see if there are any more side effects, NBC News noted.
However, it's important to note that researchers only found a link between the two -- this study didn't prove that sleeping pills caused cancer or death.
CLARIFICATION: A previous version of this article did not clearly state how long it took for patients who took suvorexant to fall asleep, compared with placebo.
Related