This is an excerpt from our true crime newsletter, Suspicious Circumstances, which sends the biggest unsolved mysteries, white collar scandals, and captivating cases straight to your inbox every week. Sign up here.
After 49-year-old Colorado mother Suzanne Morphew went missing in May 2020, authorities believed her husband, Barry, was responsible. After all, she had just told Barry she wanted to end their marriage. She told friends he was abusive, controlling and manipulative; they had financial issues; and she was having an affair. And surveillance footage captured Barry throwing items in trash bins in several different locations shortly after she disappeared.
But Barry insisted he was innocent and blamed some unusual culprits for her disappearance and his behavior at the time: a mountain lion, 85 chipmunks, a bull elk, deer with horns and even a wandering turkey. The case took yet another bizarre turn when just before his trial was scheduled to start on April 28, 2021, the district attorney asked that all charges be dropped. Then, in May, Barry filed a $15 million lawsuit against prosecutors and local, state and federal investigators, saying his civil rights had been violated — he was jailed for five months before before being released on $500,000 bail — through a malicious prosecution, unlawful detention, fabrication of evidence and conspiracy, among other complaints.
Now Suzanne's body has been found, buried in a shallow grave in a sagebrush-covered prairie, during an unrelated search. It's unclear whether the remains will lead authorities to try to prosecute Barry again — or point to another potential suspect. Morphew's attorney said in a statement shared with HuffPost, "What appears to be the overriding focus is a finger pointing right back where it started 3 ½ years ago: a movement to blindly re-accuse Barry for Suzanne's death. … The first and most important focus should be that the Morphew's just learned that they lost their beautiful mother and wife after she disappeared 3 ½ years ago."
Here's where the case stands, based on the 129-page arrest affidavit originally filed against Barry and the many legal twists and turns that have taken place since then.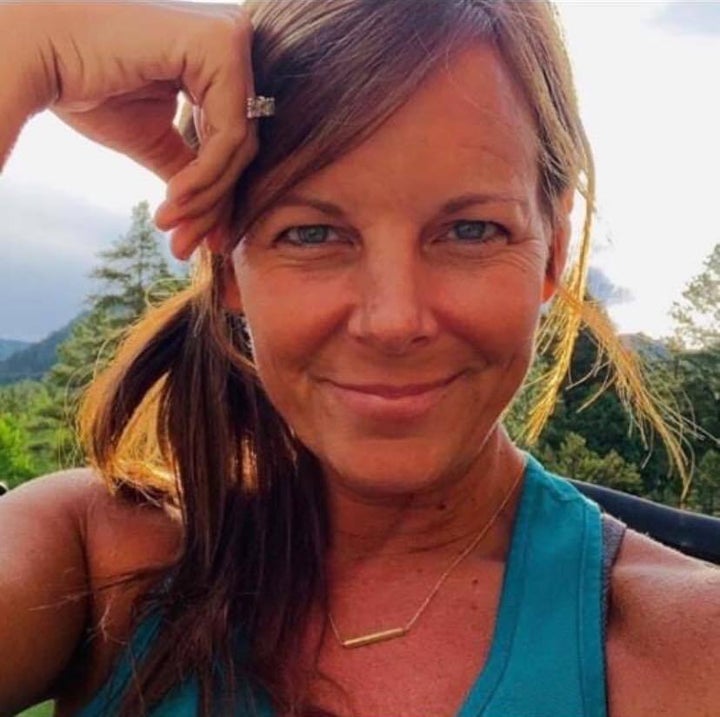 Suzanne's Disappearance
Authorities said Suzanne was last known to be alive on Saturday, May 9, 2020, at 2:03 p.m., when she sent a selfie on LinkedIn to her secret boyfriend. Her best friend, Sheila Oliver, whom she constantly communicated with over text and Snapchat messages, also became worried when she didn't read three Snapchat messages in the early evening — Suzanne had been involved in planning Oliver's daughter's wedding, and the friends were excited about the ceremony set to take place the following day.
Then on Sunday, May 10, one of Suzanne's daughters, who was on a road trip, became concerned that she didn't reply to her Happy Mother's Day message and asked neighbors to check on her, the neighbors later told police, according to the arrest affidavit. They did not find her at the house and called Barry to let him know she was missing.
It was Barry who first suggested that Suzanne, who had taken up mountain biking after surviving her second bout with cancer, had gone out for a ride on Sunday. When the neighbors told him she wasn't at home, he asked them to look for her bicycle and call 911 if they didn't find her. He said he was driving home and didn't have cell service — although at the time, authorities said, security surveillance confirmed he was actually at a hotel with cell service.
Just after 7:30 p.m., investigators found Suzanne's undamaged bike in a nearby ravine, where a police officer's bodycam recorded Barry arriving in his truck at around 8:45 p.m. The second question he asked police was whether she'd been attacked by a mountain lion, which he said he'd been tracking in the area, the probable cause affidavit said. Suzanne's teal helmet was found three days later, about 1.5 miles from the Morphews' house. Her cellphone has never been found.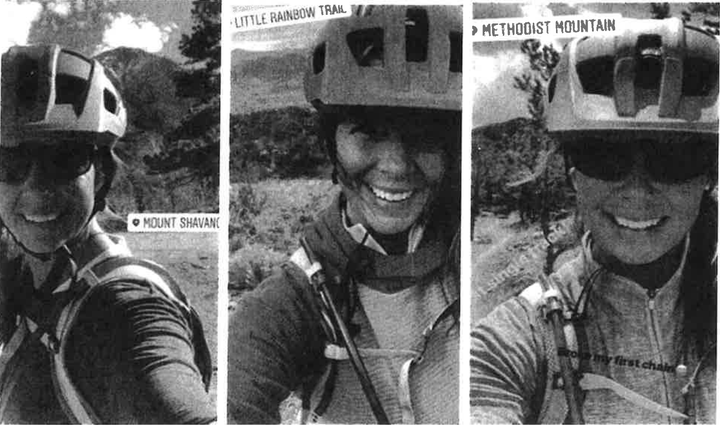 Barry's Story
According to the probable cause affidavit, Barry insisted to police that "there was nothing out of the normal Saturday afternoon." He worked in the morning, came home and had lunch with Suzanne and they went for a hike. Later that evening he grilled a steak for their dinner, they had sex and then went to bed. "It's actually one of the best nights we've had in a while, actually," investigators said Barry told them.
The affidavit outlines Barry's accounts of his movements on Sunday: He woke up at 4:30 a.m. to leave early for a landscaping job near Denver, about 150 miles from their Salida home. Suzanne was in bed, sound asleep, when he left at around 5 a.m., investigators said he told them.
He drove to Broomfield, where the job site was located, and checked in to a Holiday Inn Express, where he expected another contractor to arrive later that evening. He rested briefly and then went to the job site at around 10 a.m., investigators said he told them, drove to a McDonald's and came back to the hotel for about an hour, then returned to the job site. He was there, he said, when his neighbor called him at around 5 p.m. to say his daughter had called her after being unable to reach Suzanne. He left the job site, dropped off tools at the hotel for his contractors and from there drove directly to Salida.

The Police Timeline
But investigators created a timeline that they said contradicted Barry's accounts using cellphone records, GPS data and truck telematics, a vehicle monitoring technology. Other evidence and some odd statements involving more wildlife also raised questions for investigators about whether he was telling the truth.
According to investigators in the arrest affidavit, Barry gave inconsistent accounts of what he was doing during lunchtime on Saturday. Although he'd initially said he'd driven home to have lunch and go hiking with his wife, location data seemingly showed him approaching the house on foot. (Oliver later told investigators that Barry had stalked her and Suzanne on at least two occasions, sneaking up to their houses because he believed Suzanne was having an affair.) Barry accounted for his movements, authorities said, by saying he was watching turkeys. Later he said he was specifically searching for a turkey that his daughter had shot with a bow but they hadn't found.
An FBI agent testified at the preliminary hearing that cellphone data indicated when Barry came home at around 2:44 p.m. Saturday he began "moving in a pattern around the outside of the house." When asked whether he was looking for Suzanne, Barry told the agent, "I shoot chipmunks." When the agent said it looked like he was chasing one, Barry allegedly said, "Yeah, I was. I've shot 85 chipmunks because they got into my furnace and cost me a bunch of money."
At 2:47 p.m., his phone entered airplane mode, where it would stay until 10:17 p.m.
Through multiple interviews, Barry was fairly consistent in saying that he grilled steak for the couple's dinner on Saturday. But when investigators pointed out that they found only one plate in the dishwasher, he said that he must have hand-washed his.
And although he had said they went to bed early, investigators said his phone registered "approximately 210 locations" near the house that night — compared to zero to two locations the previous eight nights. From 3:25 a.m. to 3:45 a.m., investigators noted 80 telematic "events" involving his truck, including opening and closing the doors and backing it up the driveway.
Barry said that his alarm woke him up at 4:30 a.m. Sunday to leave for the landscaping job, but authorities said there was no record of that on his phone. He later said he must have woken up on his own and may not have actually seen Suzanne in bed but did hear her snoring.
The locations where Suzanne's bike and helmet were found were in the opposite direction of the route Barry took to his job site, but his cellphone and GPS activity showed that he had driven by both spots that Sunday morning, authorities said. According to the police affidavit, he didn't volunteer that information, but when investigators confronted him with it, he said he had spotted a bull elk and followed it down the road. He turned around after about 5 miles, police said he told them, and continued to his job site.
At 8:14 a.m., investigators said in the probable cause affidavit, Barry's phone placed him at a Holiday Inn Express near his job site, and he was seen on security footage carrying trash bags and other items half an hour later. He left his room at 10:06 a.m. and arrived at a McDonald's at around 10:20 a.m., where he was seen on surveillance footage stuffing items in two different trash cans, investigators said in the affidavit. Between 10:47 and 11:18, investigators said, his phone was at a Men's Wearhouse store. They didn't have security footage of this stop, but investigators said his driver and passenger doors opened and closed at least seven times.
According to a timeline outlined in the affidavit based on security footage, cellphone data and police interviews, Barry returned to the hotel at 11:23 a.m. and walked into the lobby wearing a black T-shirt. He was wearing a white shirt when he left his room and walked to his truck at 11:56 a.m. For the next half hour, his phone was at the work site, then returned for 10 minutes to the hotel, where the security footage recorded him carrying a large white trash bag, a black container and possibly a piece of clothing, and walking toward the hotel dumpsters. The footage showed him returning to his room at 12:42 p.m., where he stayed until 6:03 p.m. During that time, he received and made calls to his neighbors about Suzanne's disappearance. At 6:10 p.m., he carried two shovels, leaving them and other tools in the lobby. Minutes later, he was seen driving out of the hotel parking lot in his truck. At 10:30 p.m., two of his workers checked into the hotel. When one walked into Barry's room, she told investigators, "the smell of chlorine was so strong [it] made my eyes water," the affidavit said.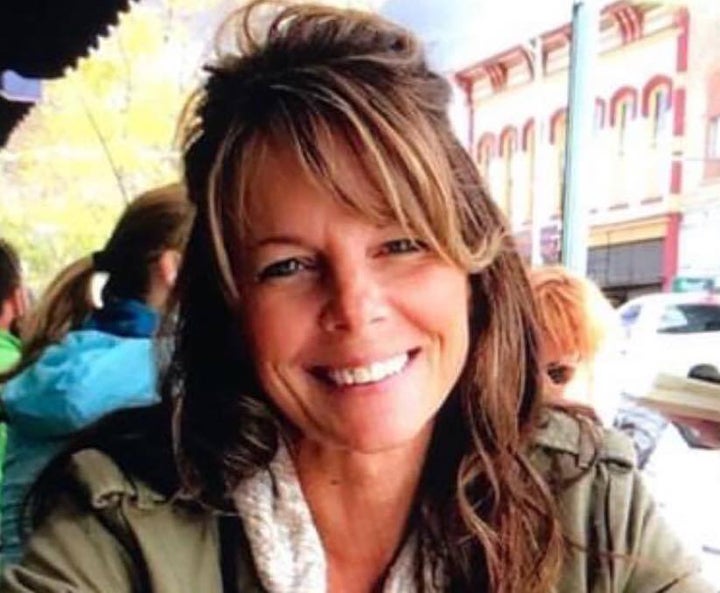 The Bullet, The Bedding, The Tranquilizer Dart Cap And The Broken Bedroom Door
As they searched the Morphews' house on May 11, investigators found more signs that led them to believe that Suzanne faced trouble that had nothing to do with a bike ride. On the floor by her side of the bed, they found an unspent .22-caliber bullet and what appeared to be a rifle storage case underneath the bed.
They also saw that the couple's daughter Mallory's bed had been stripped and found the sheets in the dryer. There they also found a tranquilizer dart cap, which authorities suggested, without saying outright, Barry might have used to subdue Suzanne before killing her.
Investigators said they noticed the door frame to the couple's bedroom was damaged and believed Barry might have forced it open during an argument with Suzanne.
Barry explained the presence of the tranquilizer dart cap, or casing, in the dryer by saying that he used them to tranquilize deer bucks to cut off their horns.
"They're in the yard," investigators said they told him in a recorded interview. "I shoot 'em, they go to sleep. I cut their horns off, and I wake 'em up, and they go off with no horns on their head." In another interview, investigators said he told them that he only used the darts to tranquilize bucks in a hunting business back in Indiana.
When investigators questioned him about visible scratches on his arm and hands, they said Barry told them the injuries happened during a hike.
A Troubled Marriage
The couple met and married in Alexandria, Indiana, and in 2018, moved to Colorado, where their eldest daughter, Mallory, was attending Western State University in Gunnison, Colorado. (Their other daughter, Macy, was still in high school when Suzanne disappeared.) It was around this time that the couple's marriage started to fall apart.
Money played a huge role in the Morphews' disagreements, authorities said. In one argument transcribed in the arrest affidavit, Suzanne said, "80% of our arguments are because of money."
Weeks after Suzanne's disappearance, authorities said in the arrest affidavit, Barry began to liquidate their assets. He sold their Indiana and Colorado homes, emptied a nonprofit accounts and sold Suzanne's Range Rover.
Barry attributed the breakdown in their marriage to her use of drugs and alcohol, authorities said, although this was not a concern raised by her family and friends.
But apparently no one — including Barry, her daughters, other relatives and her best friend — knew that Suzanne had been having an affair for almost two years.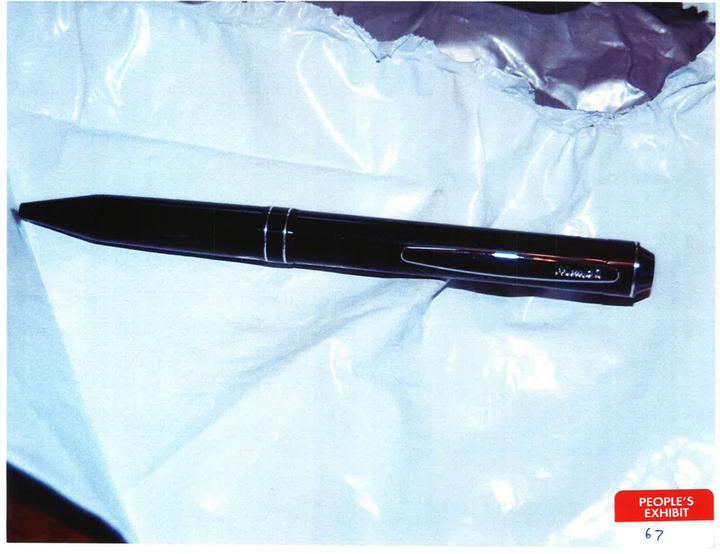 Investigators didn't learn about Suzanne's relationship until they discovered a "spy pen," along with its controller and headphones, in her closet, which recorded "intimate" conversations between her and a boyfriend.
Sheila Oliver had purchased the spy pen, investigators said she told them, and gave it to Suzanne in January 2020 because she was concerned about Barry's behavior. During the preliminary hearing, prosecutors showed a text message Suzanne sent to Oliver in September 2019 saying, "I wouldn't feel safe alone with him," referring to her husband.
Other recordings on the spy pen, which police determined occurred in February and March 2020, included an argument between Barry and Suzanne, who was upset that Barry had used, or planned to use, Suzanne's money without her consent but with a promise to pay her back.
The boyfriend was eventually identified as Jeff Libler, a high school friend Suzanne had reconnected with in April 2018, shortly after the Morphews moved to Colorado, according to authorities' accounts of their LinkedIn messages, phone records and later interviews with Libler. They eventually began a sexual relationship, meeting in Louisiana, Indiana, Texas, Michigan and Florida, authorities said, and talked about leaving their spouses and getting married. At an August 2021 preliminary hearing, FBI Special Agent Kenneth Harris said the couple had talked about moving to Ecuador together.
In the spring of 2020, the Morphews began talking about divorce, according to Suzanne's text messages and conversations with Oliver, police said in the affidavit.
On May 6, in a text police said they recovered after Barry deleted it, Suzanne told her husband, "I'm done. I could care less what you've been up to and have been for years. We just need to figure this out civilly." On May 9, authorities said, Suzanne texted Libler, "we need to be husband and wife," one of dozens of text messages exchanged between the two before Suzanne stopped responding later that day.
Authorities confirmed that Libler had a solid alibi and was in Michigan, where he lived with his wife and children, the weekend Suzanne disappeared. When investigators asked why he never contacted them, he said, "I didn't want her legacy to be she had an affair with this guy" and worried that it would threaten his marriage and job.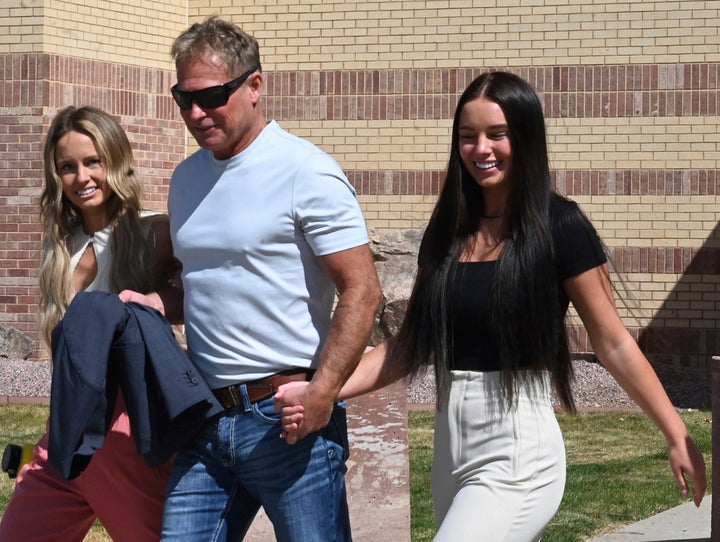 The Courtroom Drama
In spite of what seemed like reams of evidence, the case was fraught from the start. The first judge in Morphew's murder trial recused himself over a conflict of interest. His replacement imposed heavy sanctions against prosecutors for their "negligent, bordering on reckless" pattern of not turning over evidence to Morphew's defense team.
Notably, they did not tell the defense that in addition to finding Suzanne's driver's license and credit cards and cycling accessories in her Range Rover, investigators also found male DNA on the glove compartment that partially matched samples from three unsolved sexual assaults in different states across the country — evidence that Barry's attorneys said proved his innocence.
Barry was also ruled out as a contributor of DNA on the glove compartment and on Suzanne's bike.
As punishment for those failures, the judge barred 12 of the prosecution's 14 expert witnesses — in DNA, vehicle data and cellphone data analysis — from testifying during the jury trial — essentially excluding the timeline information that the prosecution said in a court filing was "critical" to their case.
Prosecutors moved to dismiss the charges against Barry but insisted in their motion that they were "close to finding" Suzanne's body, which they believed was located in a "remote and mountainous region" under 5 feet of snow.
It would be more than a year before her remains were found, 40 miles south of the Morphews' home — a location that defense lawyers noted never came up in any of the data that investigators had collected on Barry.
In May, Barry made his own set of accusations against the prosecutors and investigators who had tried to convict him of murder. The 185-page federal civil rights lawsuit said his name and reputation had been "irreparably tarnished" by what he described as a malicious prosecution. Chaffee County District Attorney Linda Stanley has previously been sanctioned for violating court procedures, briefly lost her license and is currently being investigated for misconduct. (Just last week, her law license was suspended again because she failed to complete her continuing legal education requirements.)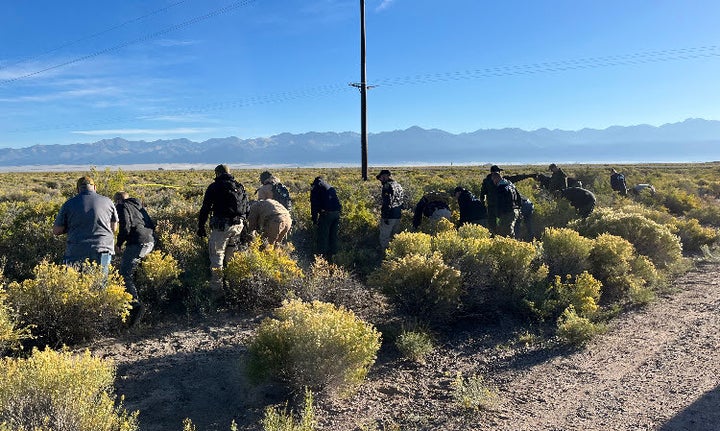 New Charges?
Barry did admit to one crime: felony forgery for using Suzanne's ballot to vote for Donald Trump in the 2020 presidential election. "I wanted Trump to win," he said, adding, "I figured all these other guys were cheatin'." He pleaded guilty in July 2022 and was sentenced to one year of probation and community service.
Though he's now a free man, prosecutors could still decide to file murder charges against him again — the original case was dismissed without prejudice. This week, the Colorado Bureau of Investigation noted in a statement to HuffPost that the investigation into Suzanne's murder is still active.
In an appearance on "Good Morning America" in May — months before Suzanne's remains would be found — Barry said, "I don't have anything to worry about. I've done nothing wrong."
He was joined by daughters Mallory and Macy Morphew, who continue to proclaim that their father is innocent.
They said that they'd never witnessed any fights or disagreements between their parents — which contradicts numerous accounts documented in the probable cause affidavit for Barry's arrest, from texts to interviews with Barry and people close to them.
"I've never had a shred of doubt" about her father's innocence, Macy Morphew said on "GMA." "Not one," her sister added.
Support HuffPost
The Stakes Have Never Been Higher
Popular in the Community