 A petition demanding that the University of Arizona reinstate a research scientist fired after she won federal approval to study marijuana for military veterans with post-traumatic stress disorder has received more than 27,000 signatures.
"The university must reinstate Dr. Sisley, providing her with the necessary space and resources she needs to conduct her research," Pereyda wrote in the petition. "Her study could mean life or death for many veterans. 'Bigger Questions, Better Answers, Bear Down,' is the Wildcat motto. Demand that President Hart and the University of Arizona live up to it."
In an interview with the news site Vice this week, Sisley said political pressure from Arizona lawmakers cost her the job.
"I am a lifelong Republican, and I am very conservative," Sisley told Vice. "This is going to make me sound like a liberal but I'll say it: members of the right-wing legislature in Arizona have never accepted the fact that the voters approved medical marijuana in Arizona in 2010. They're furious and they've made attempts year after year to repeal the medical marijuana law, but they can't."
The University of Arizona said it doesn't comment on personnel issues, but denied that her firing had anything to do with her research. The university released a statement to CNN, saying that "in 2013, the UA championed state legislation to ensure that universities could perform medical marijuana research on campus. The UA has not received political pressure to terminate any employee."
Sisley said she's skeptical of that position.
"The University of Arizona can say whatever they want about their love of pot research but the proof is in their inaction, not their words," Sisley told The Daily Beast.
Sisley blamed the loss of her job on Arizona politicians, including state Sen. Kimberley Yee, who blocked funds for the state medical marijuana program that would have studied medicinal use of cannabis for PTSD. Yee wanted the funds directed to drug-prevention education. Sisley also accused state Senate President Andy Biggs (R), of trying to thwart her marijuana research.
While 23 states have legalized marijuana for medical use, fewer than a dozen of them allow doctors to recommend medical marijuana for PTSD-related symptoms. Marijuana remains illegal under federal law, which classifies cannabis as one of the "most dangerous" substances with "no currently accepted medical use."
Sisley's study aimed to examine the effects of five different potencies of smoked or vaporized cannabis on 50 veterans who have PTSD.
"My sole focus over the last four years is how do we help our vets who are coming back in droves with PTSD that is treatment-resistant -- how do we help these folks?" Sisley told CNN's Dr. Sanjay Gupta in an interview Monday. "No one is saying [marijuana] is a cure, but it does seem to be effective for symptom control and the notion that there's a potential that a plant could reduce the human suffering of these vets and yet it's being forced to sit on a shelf and not be tested rigorously is an abomination."
Before You Go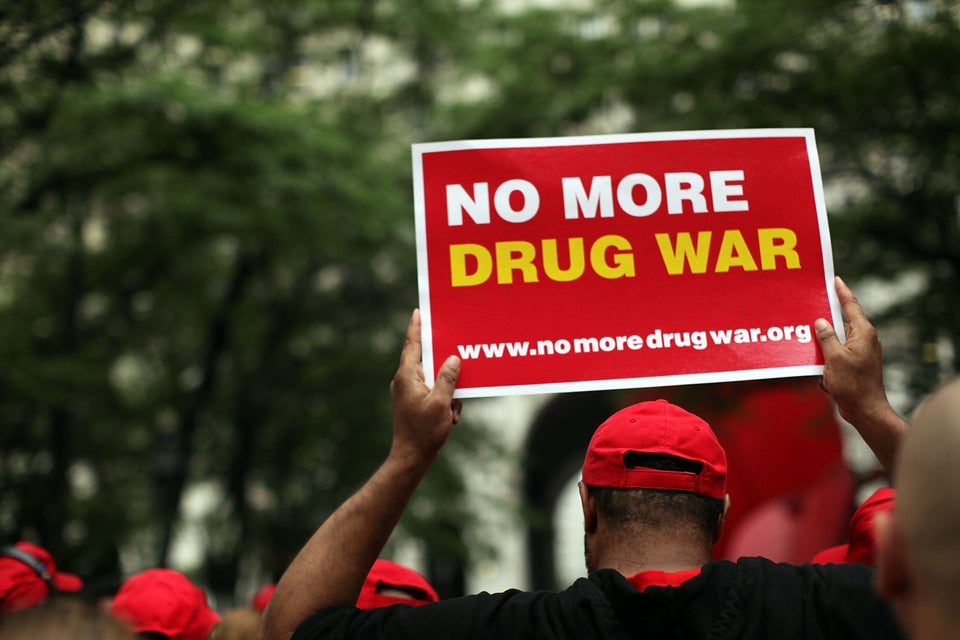 27 Reasons Why The U.S. Shouldn't Lead The War On Drugs
Popular in the Community