"You don't understand what your journey is about until it lands," Somers said. "Before I walked out on stage on opening night someone backstage asked me, 'Are you nervous?' I said, 'Not at all.' I so knew everything had prepared me for this."
That preparation is a through line in her show that features songs from The Great American Songbook and modern-day classics. While on stage Somers has an intimate conversation with her audience and ponders the question: How do we get to the places we are at in our lives?
At 68, Somers knows. She's more than just the actress who bounced around as the ditzy and lovable Chrissy Snow on Three's Company. She is a brand. It's been 25 years since she had a residency in Vegas. Interestingly she never planned to stop, but her television career had a resurgence in the early '90s with shows like Step by Step and Candid Camera. Then a slew of bestselling self-help books followed, as well as countless hours on The Home Shopping Network, selling everything from jewelry to SomerSweet, a natural sweetener. And, of course, there was the Thighmaster.
To get to this now comfortable place, she had to triumph over life's ups and downs. Born in San Bruno, Calif., Somers grew up with an alcoholic father, which she candidly wrote about in her book Keeping Secrets. She was married and pregnant at 17, divorced at 18, and when her son was 5 he was struck by car and given a fifty-fifty chance. While he survived, she had to overcome the guilt of feeling like an unfit mother. She was fired from Three's Company 35 years ago at the height of the show's popularity because she demanded equal pay to her male counterparts. She beat cancer. Rebuilt her life after her home burned down, and through it all she only got stronger.
"All of these life events can do you in, but something in me used it as judo -- using forward energy to win. I didn't let those things win," Somers said.
For the past 48 years the one constant in her life has been her husband, Alan Hamel. Somers admitted their marriage is what she is the most proud of in her life.
"It's a sexy marriage. We give each other a lot of attention. Every morning he makes this incredible coffee and brings it to me in bed. Then at night I totally take care of him," she said. "When we're home we have a tequila a few nights a week, and we have a great dinner. We have these romantic evenings."
Some fight the aging process, but Somers celebrates her age because her wisdom has started to pour, and she has perspective having lived a long life. She's a firm believer on putting back what you lose in the aging process. For the past 20 years she's been on full hormone replacement and only eats organic foods. She writes about her philosophies in her latest book, Tox-Sick, which claims to expose the long-term dangers of living in a world that has become increasingly toxic to our health. Age has even helped make her performances more honest.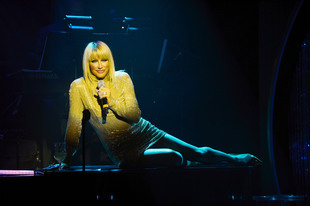 "At the end of the show I sing Leon Russell's "A Song for You." I couldn't have sung that song when I was in my twenties. I hadn't lived long enough to be able to sing the words that I can hardly sing every night, which is: 'I love you in a place where there is no space or time.' It grabs my heart every time because we either have that love or we yearn for that love. I needed to be this age to feel it," she said.
After Three's Company Somers wondered if she'd ever work again. She recalled that after a year of feeling sorry for herself she was sitting in her living and heard a voice inside say, "Instead of focusing on what you don't have; why don't you focus on what you do have?"
She had her name. She knew she could sing, and that's what initially lead her to Vegas. Now it's all come full circle. Before taking her final bow in her show she sings Rodgers & Hammerstein's "Cockeyed Optimist." The lyrics sum up her life:
When the skies are brighter canary yellow
I forget every cloud I've ever seen,
So they called me a cockeyed optimist
Immature and incurably green.
"I'm content, and it has nothing to do with fame or money," Somers said. "I love my husband. I love my family and my friends. I love what I do. Isn't that it? Every night when I walk out on stage I'm in a state of exhilaration."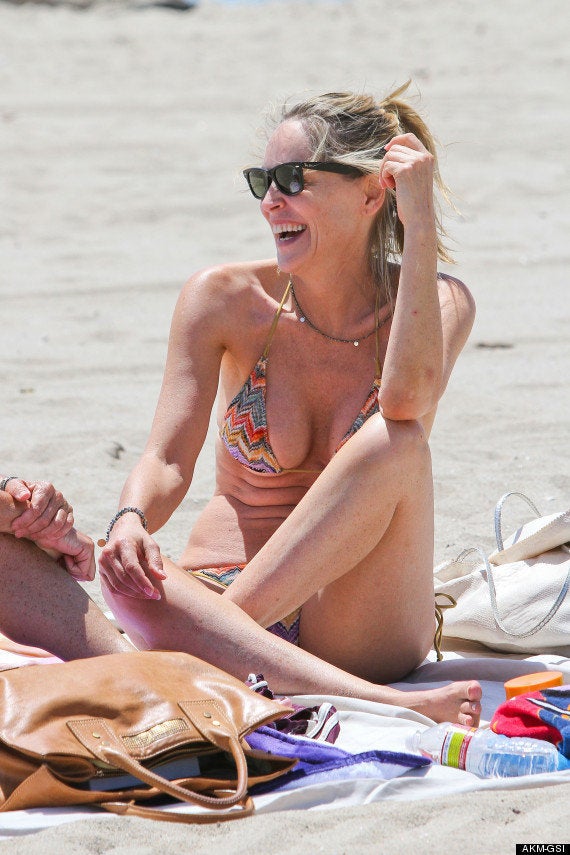 Celebrity Bikini Bodies Over 50
Popular in the Community