Have you ever wanted to tell off the colleges that sent you rejection letters and prevented your post-high school dreams from coming true? That's exactly what Suzy Lee Weiss did... in a very public way.
The senior from Taylor Allderdice High School in Pennsylvania penned an op-ed in the Wall Street Journal on March 29 titled, "To (All) the Colleges That Rejected Me," in which she details a wide-range of reasons she received rejection letters instead of acceptances from Ivy Leagues and other top choice schools.
Like me, millions of high-school seniors with sour grapes are asking themselves this week how they failed to get into the colleges of their dreams. It's simple: For years, they—we—were lied to.

Colleges tell you, "Just be yourself." That is great advice, as long as yourself has nine extracurriculars, six leadership positions, three varsity sports, killer SAT scores and two moms. Then by all means, be yourself! If you work at a local pizza shop and are the slowest person on the cross-country team, consider taking your business elsewhere.

What could I have done differently over the past years?

For starters, had I known two years ago what I know now, I would have gladly worn a headdress to school. Show me to any closet, and I would've happily come out of it. "Diversity!" I offer about as much diversity as a saltine cracker. If it were up to me, I would've been any of the diversities: Navajo, Pacific Islander, anything. Sen. Elizabeth Warren, I salute you and your 1/32 Cherokee heritage.
The high school student's opinion has not been well-received since the letter was published, mostly due to its controversial contents.
Consequently, Weiss appeared on "The Today Show" yesterday to clarify that her letter was supposed to read as satire.
"It's a satire, that's the point," Weiss said. "[It] pokes fun at things that are politically correct. That's what I was trying to do."
Even though the senior claims her piece was meant to be taken humorously, her explanation still doesn't sit well with other students and critics.
"I understand that your piece was meant as satire, but it comes off as entitled and rude," NYU student Hannah Orenstein (and former Huffington Post intern) wrote in an op-ed for HerCampus.com. "No one will hand you a list of hobbies or an Ivy League acceptance letter on a platter... or anything else, for that matter. You might as well learn that lesson now or college -- wherever you choose to go -- will be a rude awakening.
While Weiss's letter attempts to lightheartedly address the competitive nature of the college admissions process for high school students, some argue it contains hints of underlying racist and offensive comments in the op-ed, like, "Sen. Elizabeth Warren, I salute you and your 1/32 Cherokee heritage."
Despite the backlash, Weiss says she is a champion for diversity and that the letter is strictly humor.
"Diversity is a wonderful thing. I think all colleges should have a holistic approach to every college applicant," Weiss said on "The Today Show." "I do, however, think that in this day in age we're being judged on things that we cannot control as opposed to things that we can."
What do you think about Suzy Weiss's op-ed in the Wall Street Journal? Would you publicly write a letter to the colleges that rejected you? Sound off in the comments or tweet at @HuffPostTeen.
Related
Before You Go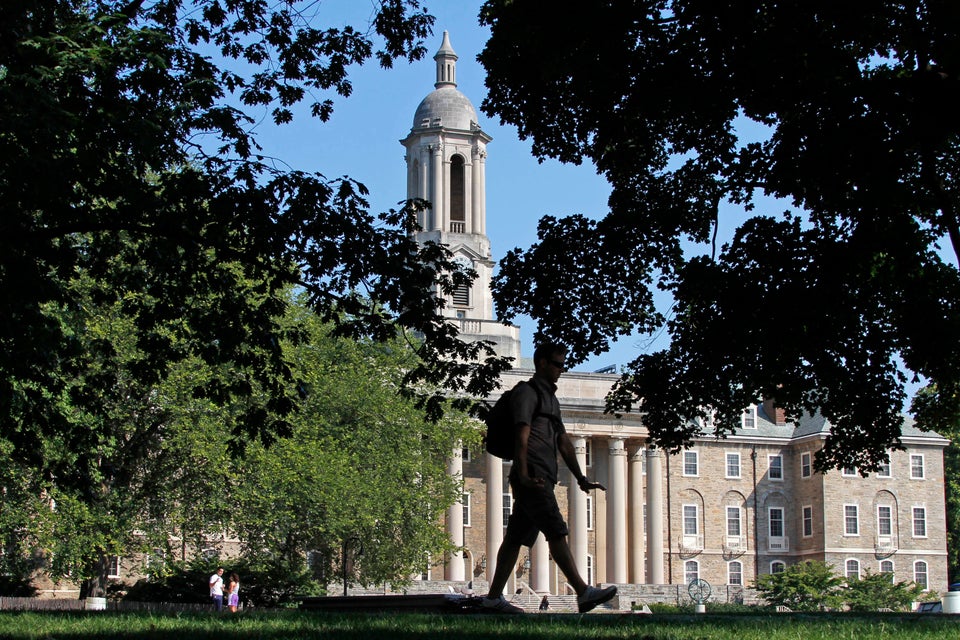 20 Things Not To Worry About Before You Turn 20
Popular in the Community