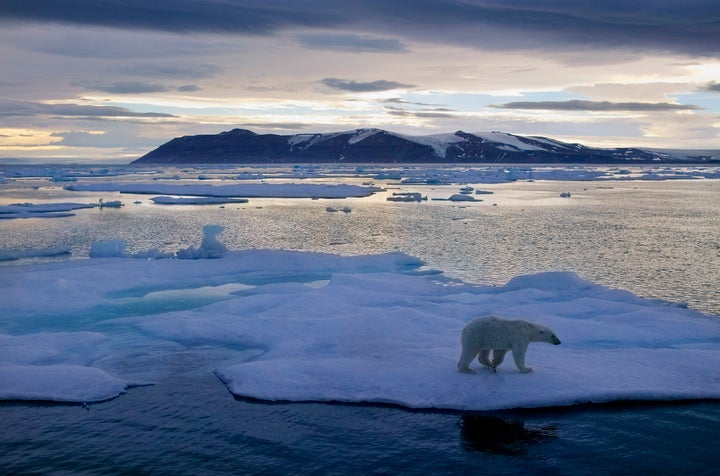 Norwegian politicians have suggested refugees could be brought to a remote archipelago where polar bears outnumber human residents.
Norway's Green Party has suggested that Svalbard, a group of islands in the Arctic Ocean that fall under Norwegian sovereignty, may be able to take in some of the millions displaced by conflict in the Middle East and North Africa, according to The Independent.
Espen Klungseth Rotevatn, leader of the Green Party's Svalbard chapter, reportedly told Norwegian newspaper Vart Land on Friday that in addition to aiding people in need, the creation of a reception center for refugees would have the positive impact of creating jobs in the region, which recently learned of upcoming layoffs at a coal mining company that is one of its main employers.
"A reception center would of course create jobs, but that is a positive side effect of something much more important than coal mining, that's not our primary concern," Rotevatn said, according to HuffPost UK's translation of the paper.
The party has asked Svalbard's governor to figure out whether such a plan would be legal. Svalbard is not part of the Schengen agreement, which allows free movement between participating European Union countries.
The Norwegian People's Party, which opposes immigration, previously suggested sending 10,000 Syrian refugees to Svalbard, but the party has clarified that it wasn't serious about that, according to The Local's translation of Vart Land.
PHOTO GALLERY
Migrants And Refugees At Hungary's Border
REAL LIFE. REAL NEWS. REAL VOICES.
Help us tell more of the stories that matter from voices that too often remain unheard.