"Law & Order: SVU" is practically founded on the tagline "ripped from the headlines" by taking story inspiration from real-life news.
In this Wednesday's episode of "SVU," "American Disgrace," famous basketball star Shakir "The Shark" Wilkins is accused of rape by a PR employee from his clothing line. Yet the show makes matters even more interesting by borrowing from some of this year's biggest celebrity scandals -- domestic violence discovered via elevator security cameras. "SVU" takes on the Ray Rice elevator assault and the Jay Z and Solange elevator fight in the latest episode to show just how ambiguous scandals can be when there's no audio and only raw camera footage.
"I'm trying to keep the show 10 minutes ahead of the news," "SVU" showrunner Warren Leight told HuffPost Entertainment earlier this month. Leight told us that he wanted to keep the series in tune with the manner in which news leaks now, which is coming more and more from security camera footage released by TMZ (on the show it's call LMZ).
"I loved the idea of just a silent black and white scene, then sound goes out," Leight said. "You kinda wanna know what's going on." The showrunner, who wrote the episode with Julie Martin, revealed that it also tackles the Donald Sterling scandal, but we won't spoil it for you.
Check out an exclusive clip above from the upcoming episode, which shows the silent elevator altercation between Henry Simmons' Shakir and Kelley Missal's Carla Cannon. The episode also features guest appearances by Stacy Keach and Teri Polo.
"Law & Order: SVU" airs Wednesday at 9:00 p.m. ET on NBC.

Before You Go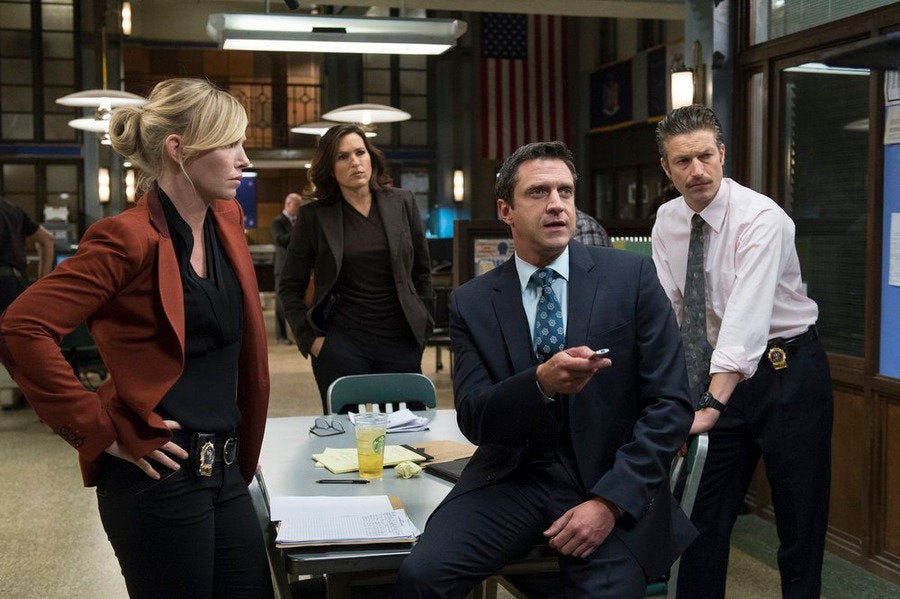 'Law and Order: SVU'