Who's the boss? Olivia Benson is the boss.
After 15 years as a detective, Benson (Mariska Hargitay) is finally taking charge of Manhattan SVU, and doing so in uniform. When Captain Cragen (Dann Florek) said his final farewell on "Law & Order: SVU" last week, Benson was promoted to sergeant and is now the acting commanding officer until a new captain arrives.
In a clip from Wednesday's (Jan. 29) new episode, "Betrayal's Climax," Benson calls the shots for the first time as the squad is faced with the reported kidnapping of a teenage girl. They seem comfortable with Benson at the helm, and Fin even throws her a salute.
She's certainly paid her dues over the years and been through enough this season, but after she downed two bottles of wine in last week's episode, we hope she can handle the stress. After all, Rollins' gambling is still an issue and Amaro is in a really bad (possibly delusional?) emotional place. We're cheering for you, Olivia.
"Law & Order: SVU" airs on NBC on Wednesdays at 9:00 p.m. EST.
Related
Before You Go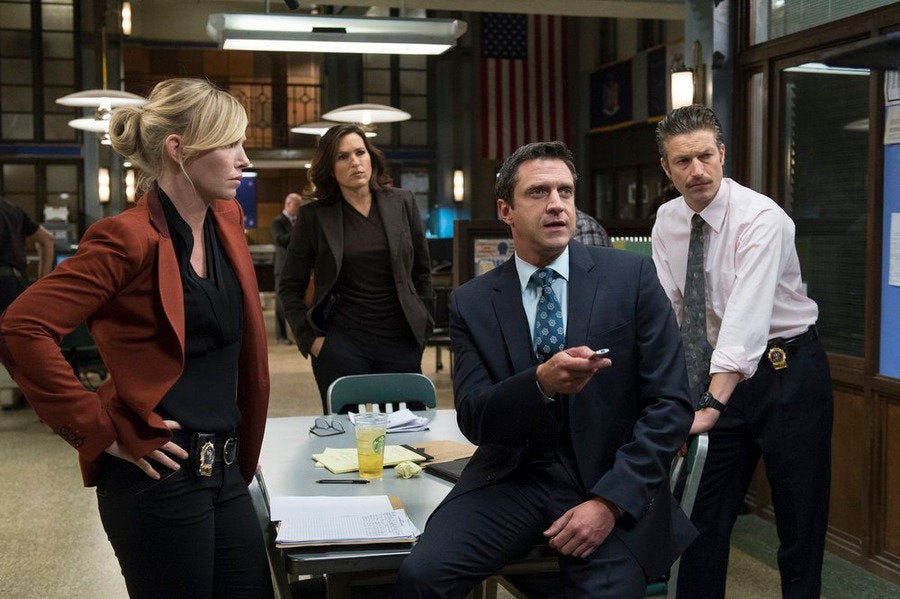 'Law and Order: SVU'
Popular in the Community