If you've ever tried to calm a crying baby, you are well aware of the benefits of swaddling. It might take a few (hundred) tries to get the hang of it, but for many parents, wrapping a baby up like a burrito is the saving grace of infanthood.
Redditor dchoe appears to be an even bigger advocate for swaddling than most new dads -- and not just for the baby. He admits that he also likes to wrap himself. Case in point:
After posting this photo, dchoe found out he isn't alone. User Tript0phan commented, "No lie, I do that too. Babies know what's up." After all, what's lovelier than being tightly wrapped, snug as a bug?
When done correctly safe swaddling offers the potential to:

• Reduce the lure of placing babies on the stomach. (Swaddled babies sleep just as well on the back as unwrapped babies sleep on the stomach.)

• Reduce the chance of falling asleep with the baby on a dangerous surface. (Exhaustion causes similar brain numbness as being drunk. No wonder tired parents can put an arm over their baby's face without even realizing it.)

• Reduce the chance of rolling into a dangerous position (into a pillow, against a wall or onto the stomach).
Clearly, if you are the proud owner of a newborn, and you haven't slept for longer than three hours at a time, you need protection from all of these predicaments too.
Related
Before You Go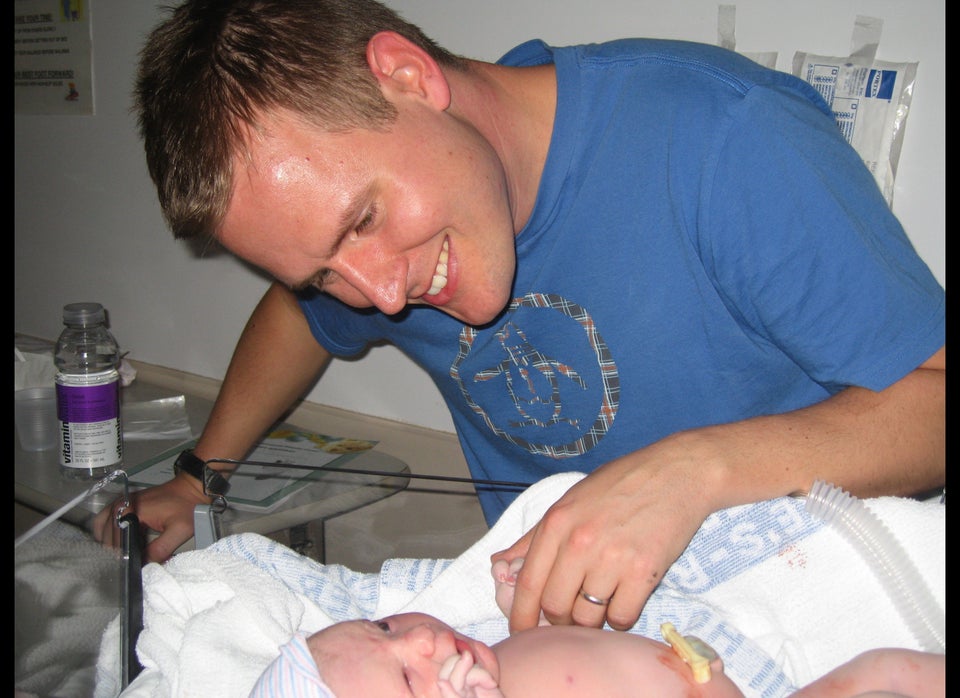 First Photos Of Dads And Babies