A new bill that a Democratic congressman introduced would put the financial burden on President Donald Trump for his frequent visits to his own properties.
Rep. Ted Lieu (D-Calif.) introduced the Stop Waste and Misuse by the President ― or SWAMP ― Act to the House this month. If passed, taxpayers would be reimbursed for the millions of dollars they spend on Trump's trips to his own properties, including Mar-a-Lago ― where he bragged about enjoying "beautiful" chocolate cake as he told Chinese President /www.huffingtonpost.com/news/xi-jinping/"}}" data-beacon-parsed="true">Xi Jinping about his decision to launch 59 Tomahawk cruise missiles /www.huffingtonpost.com/entry/military-strike-syria_us_58e6c171e4b0ace57cc0cb40?&utm_medium=email&utm_campaign=The%20Morning%20Email%20040717&utm_content=The%20Morning%20Email%20040717+CID_ad1852a0d583ca63f41e18dcf22517e1&utm_source=Email%20marketing%20software&utm_term=HuffPost&ncid=newsltushpmgnews"}}" data-beacon-parsed="true">against Syria in April.
"President Trump is on track to spend more during his first year of office than all eight years of the Obama administration combined," by taking his weekend trips, Lieu's bill says.
Each trip to Mar-a-Lago costs around $3.7 million in security costs alone. And that's not including the more than $34,000 spent on golf cart rentals the Secret Service orders. In New York City, meanwhile, trips to Trump Tower have already racked up more than $20 million in taxpayer dollars. If that wasn't troubling enough, the federal government officially promoted Mar-a-Lago when the State Department posted an article crooning over the mansion.
"It is unacceptable for the President to maintain an interest in traveling to properties in which he has a direct financial interest, as the U.S. Government is responsible for renting space for personnel in said private commercial entities," the bill argues.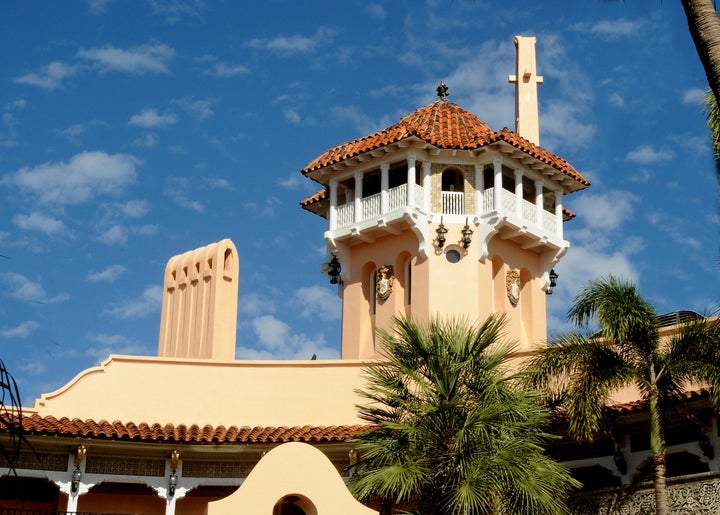 "It's supremely hypocritical of Donald Trump to spend millions of government dollars at Mar-a-Lago while crusading to cut vital programs such as Meals on Wheels," CAP Action spokeswoman Morgan Finkelstein said in a press release. "Our tracker will provide context and keep Trump accountable for his out-of-control spending at taxpayers' expense."  
"This is about a man who's trying to demonize Donald Trump because he happens to be a billionaire, he has hotels," Visco said of Lieu and his bill.
CORRECTION: A previous version of this article referred to Rep. Lieu as a senator. He is a member of the House of Representatives.
Calling all HuffPost superfans!
Sign up for membership to become a founding member and help shape HuffPost's next chapter
BEFORE YOU GO
PHOTO GALLERY
Best Photos From Trump's First 100 Days