In February 1942, after America's first heavy bomber offensive raid of World War II, a bullet-riddled U.S. B-17E bomber crash landed in a remote swamp in Papua New Guinea because it was running out of fuel.
The crew of nine survived, and over the next six weeks, battled malaria and heat exhaustion to make their way to safety. But the Flying Fortress was left for lost for decades. The plane has a pretty incredible story, and getting it back to Hawaii was no small feat.
After a half-century in the soggy marsh, this once-forgotten piece of history returned to its homeland in April 2013, and is sitting on display at Hawaii's Pacific Aviation Museum Pearl Harbor.
"The machine guns were in place, fully loaded, and in the cabin there was a thermos with what used to be coffee inside," Darnton wrote. "Some claim there was even an ashtray with cigarette butts." Local press nicknamed the plane "Swamp Ghost."
It took years of negotiations between the salvage team, led by former WWII bomber pilot and famed aircraft collector David C. Tallichet, and the Papua New Guinea government. Kenneth DeHoff, the Pacific Aviation Museum's executive director of operations, says it was well worth it, however, calling "Swamp Ghost" a national treasure.
"It's one of those first-time original airplanes, if you will," he told The Huffington Post. "I'm just in awe."
"Swamp Ghost" is arguably the world's only intact and un-retired World War II-era B-17E bomber, a "one-of-a-kind example of an aircraft that played an indispensable role in winning WWII," according to the Pacific Aviation Museum. And it is the only B-17 in the world that still bears its battle scars.
"This airplane was such a fortress," DeHoff said. "We counted 121 bullet holes in it."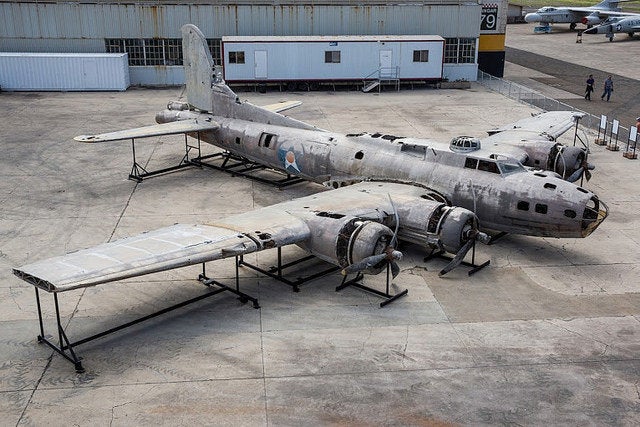 As for the aircraft's original crew, they had one week of rest after their ordeal and then were reassigned to another bomber. They continued to fly for the rest of the war. According to Darnton, the plane's pilot, Capt. Frederick "Fred" C. Eaton, would often fly over the wreck and tell his new crew about how all nine men survived.
Now, visitors can see the plane up-close in its original wreckage state with the Pacific Aviation Museum's special B-17E Swamp Ghost Tour. Consider this a must-do when visiting Hawaii.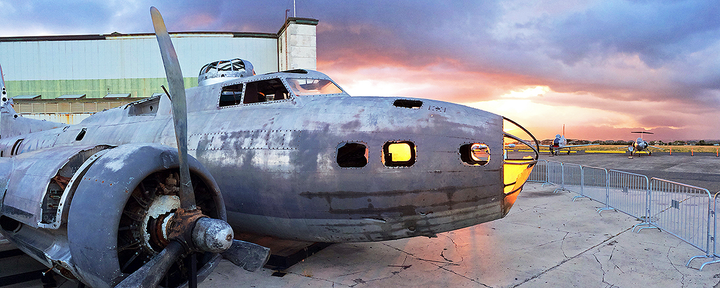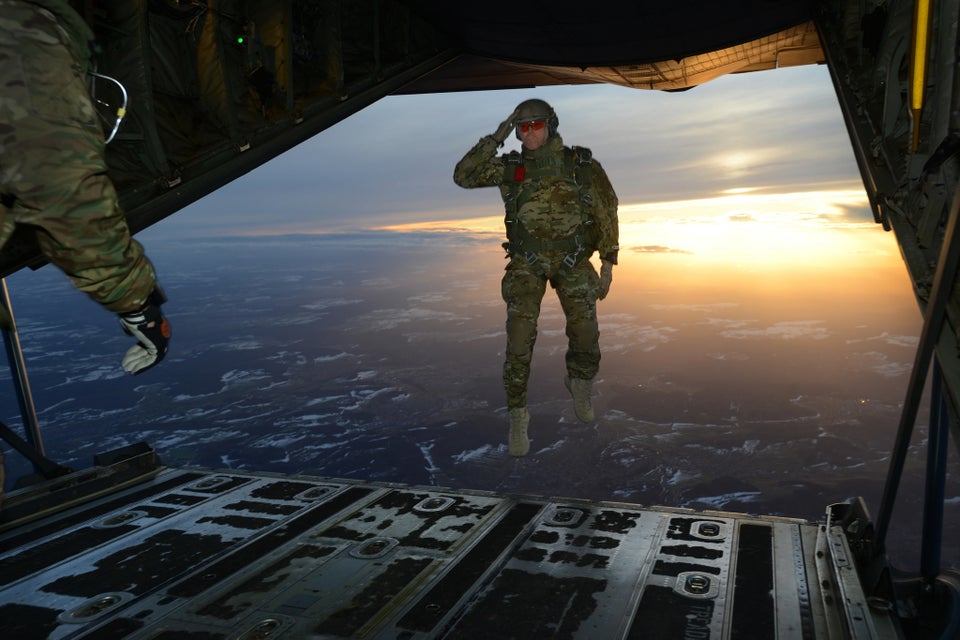 Best Military Photos 2015