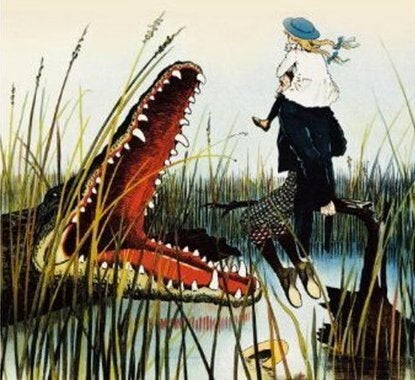 HBO is adapting another book! This time it's "Swamplandia!" by Karen Russell.
According to The Hollywood Reporter, Scott Rudin is on board to adapt Russell's book into a half-hour comedy. Rudin is also a producer on HBO's forthcoming adaptation of Jonathan Franzen's family epic, "The Corrections."
The author will consult, and the project is also seeking a writer to join the show.
"Swamplandia!" is the name of a strange tourist attraction in the wilds of Florida, owned by the Bigtree family. The Bigtrees are alligator wrestlers. Tween daughter Ava is the main character of the tale, which follows her on her adventures through the murky mystical underground world of the swamps. There will be ghosts.
What critically acclaimed novel will HBO nab next?
Related
Popular in the Community