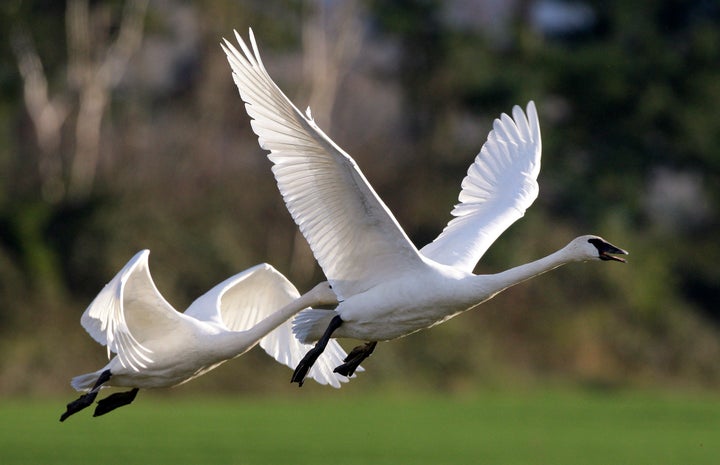 31 swans have been shot and killed by an unknown sniper, reports BBC News.
Since the end of January, swans have been found dead near Somerset, U.K., all shot in the head with airgun pellets. One swan has survived the attacks, and is currently recovering at Secret World Wildlife Rescue's center. The Independent reports that according to the center's founder, Pauline Kidner, another one of the swans was shot three times and probably "suffered terribly." Some of the birds are suspected to be the same swans that rescue groups worked to save from freezing ice just before Christmas.
The killer is still on the loose, and the local community has joined together to catch the shooter. The group initially raised over $15,000 as a reward for catching the criminal. Now, author Terry Pratchett has upped the bounty to over $30,000.
Police have increased patrols around the areas, and post-mortem exams are reportedly being conducted on the swans. Pratchett, author of the Discworld series, claims, "People who do this sort of thing to an animal are probably a danger to people as well... I don't think the punishment will fit the crime."
The degree of punishment for people who harm or kill animals has been scrutinized for many years. Most recently, critics have suggested that Michael Vick's sentence for running a dogfighting ring was too weak, considering the harm inflicted on the animals. As for the mysterious swan killer, many residents of Somerset are hoping the punishment will fit the crime.

Calling all HuffPost superfans!
Sign up for membership to become a founding member and help shape HuffPost's next chapter