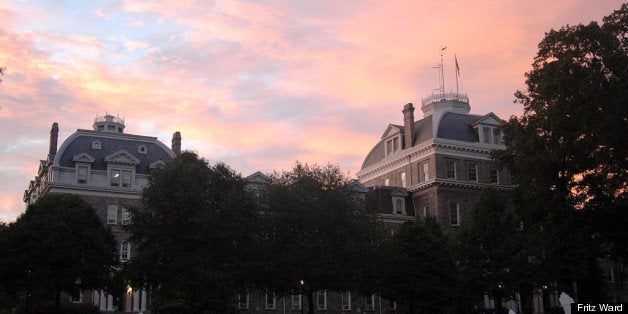 A group of students filed a federal complaint Thursday against Swarthmore College in Pennsylvania that claims the private liberal arts school is underreporting sexual violence on campus and discourages victims from reporting.
The complaint with the U.S. Department of Education alleges Swarthmore has routinely violated the Clery Act, a federal statute that requires higher education institutions to track and publicize campus crime, including potential security threats and sexual assaults. The students say administrators have intimidated and discriminated against students and staff who have been vocal about Clery Act violations, although specific examples are being kept confidential.
Swarthmore sophomore Mia Ferguson, a sexual assault survivor with the group, said the complaint includes testimonials from 12 students.
In a statement to The Huffington Post, Swarthmore president Rebecca Chopp said the school hasn't received the complaint but will "fully cooperate" with the Education Department, should it decide to pursue an investigation.
"Swarthmore takes extremely seriously all allegations of sexual assault and other forms of sexual misconduct, encourages reporting of these incidents, and investigates all such allegations," Chopp said. "We strive continually to improve our community and hold ourselves accountable for creating a culture that has zero tolerance for any form of sexual assault or abuse."
In an email sent to students Monday, Chopp announced, "Based on the significant concerns that students have raised about sexual misconduct on our campus, and, in particular, about how sexual assault cases are handled, I have decided to seek an external review of all of our policies, procedures, and sanctions related to sexual misconduct." She went on to say, "This review will begin as soon as possible and will continue into the fall in order to ensure that students have every opportunity for input."
Ferguson said she's excited the college wants to reform its policies "in theory." However, Ferguson said, the testimonials in the complaint include stories of students who tried to report assaults and harassment but faced skepticism from school officials as to whether or not the incidents had actually occurred.
Ferguson said it took her months simply to get an anonymous log of her assault after she reported it to resident advisers and administrators, which she believes suggests that staff members who are supposed to report sexual assaults either didn't understand the Clery Act requirements or ignored them. Ferguson added that she feels the school's claim to be supportive of victims is inaccurate, but "desirous."
"I want the claim of support to be true not just on the face of things, but true behind closed doors, too," Ferguson said.
Last week, Chopp sent out an email to students in which she addressed the rape accusations against the fraternities, saying "sharp and targeted anonymous postings (of any kind, posted anywhere) are antithetical to building a community of trust."
Chopp's campuswide email, combined with the erasing of the chalking, was the last straw, according to Brinn, who said that certain students felt that the school was more concerned about the word "rape" than the act itself. Over the last week, a group of students worked to put together a Clery Act complaint with help from Annie Clark and Andrea Pino, who were among the group that filed a similar complaint against the University of North Carolina earlier this year.
"Ultimately, the goal is not to throw the college under the bus [and] not to destroy the reputation," Brinn said. "We, as students, love Swarthmore. That's why we're pushing for change, because everyone deserves to feel safe and validated."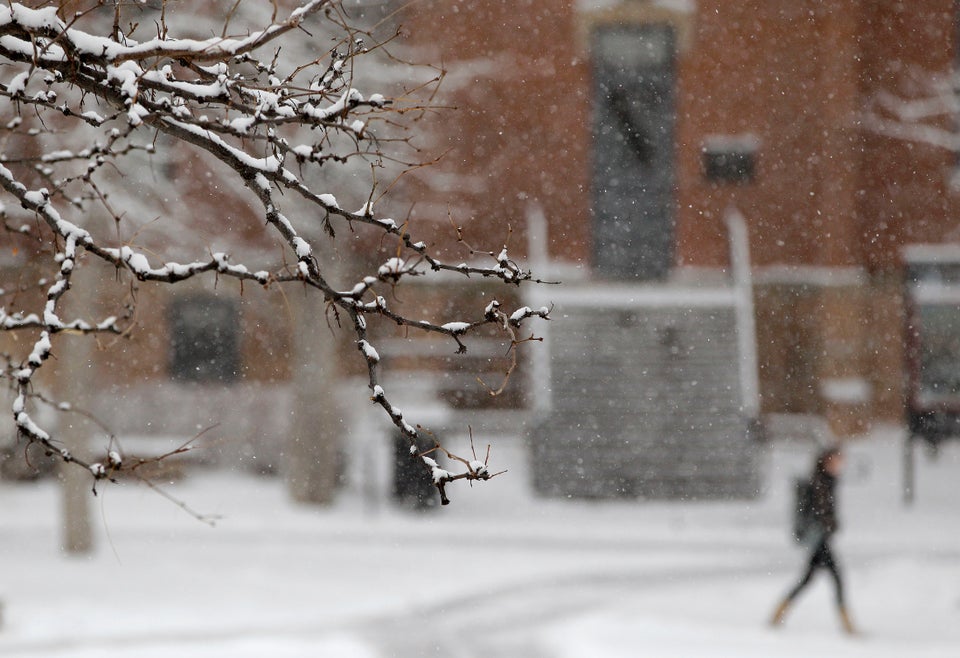 Schools Investigating Or Reviewing Policies On Sexual Assault
Popular in the Community