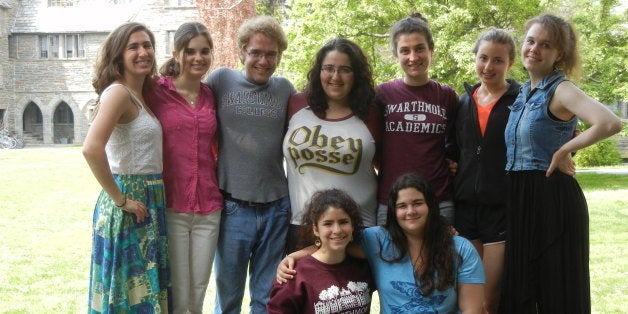 UPDATE 3/23: On March 22, Swarthmore's Jewish organization, formerly Swarthmore Hillel, officially announced its new name: Swarthmore Kehilah (meaning "Community"). The name was selected through an open submission process and two rounds of voting. Online voting closed on Sunday evening and the group's president Sarah Revesz announced the new name at a re-naming celebration on the school's campus.
Swarthmore College's Hillel group is breaking ties with its parent organization, a Jewish student network with a presence on more than 550 colleges and universities around the world.
On Monday, the group's board voted to drop "Hillel" from its name after Hillel International's legal counsel, Tracy Turoff, sent the school a letter earlier in the day threatening legal action over a speaker series the group planned.
The series began in February and focuses on social justice issues related to the Israeli-Palestinian conflict. In February, Palestinian activist Ali Abu Awwad came to campus to speak as part of the series, and in April the group will host the executive director of Women of the Wall, Lesley Sachs, and the co-founder of Israeli Jewish-Arab education center Yad B'Yad (Hand in Hand), Lee Gordon.
An event scheduled for next week set off an alarm for Turoff, who claimed the speakers, civil rights organizers Ira Grupper, Mark Levy, Larry Rubin and Dorothy Zellner, openly support the Boycott, Divest and Sanctions (BDS) against Israel movement.
"If the students or speakers intend for this program to be a discussion in which the speakers present or proselytize their known anti-Israel and Pro BDS agenda," Turoff wrote in her letter, forwarded to The Huffington Post by the Swarthmore group, "this would cross the clear line for programs that violate Hillel International's Standards of Partnership and could be reason for Hillel International to seek to protect its guidelines, name and reputation."
Turoff's letter also referred to the Swarthmore group's affiliation with Open Hillel, an activist movement originally created by the Harvard College Progressive Jewish Alliance with no direct affiliation to Hillel International. The Open Hillel campaign takes issue with Hillel International's standards, published in the organization's "Guidelines for Campus Israel Activities," which says that student groups must not partner with or host speakers who deny the right of Israel to exist, delegitimize or demonize Israel, or support sanctions against Israel, among other restrictions.
The then-Swarthmore Hillel became the first student group to declare itself an Open Hillel in 2013, a decision that drew ire at the time from Hillel International President Eric Fingerhut, who wrote in a letter to the group: "Let me be very clear -- 'anti-Zionists' will not be permitted to speak using the Hillel name or under the Hillel roof, under any circumstances." However, Swarthmore kept its Hillel International affiliation until Monday.
On Monday, Turoff called Open Hillel "a campaign with the known purpose of promoting an anti-Israel and BDS (Boycott, Divestment and Sanctions against Israel) agenda."
In a statement to The Huffington Post, Turoff acknowledged the college group's decision to drop the affiliation and looked ahead. "Hillel International cares about Jewish life on campus at Swarthmore and together with Hillel of Greater Philadelphia will continue to look for opportunities to serve Jewish students on the Swarthmore campus," she said.
In response to Monday's letter, the Swarthmore student group organized an open dialogue later that day with the campus Jewish community to discuss which issues people feel strongly about and what types of programming they want to see.
"What we came to was given the breadth of views expressed, the only way that we in the long run would still be able to continue working on building a space where all these views felt at home [was to] keep doing the open programming and give up the Hillel name," Joshua Wolfsun, the group's Israel and Palestine programming coordinator, told HuffPost over the phone.
The decision came with some sadness and "ambivalence," Wolfsun said, but the group hopes to maintain positive relations with its local Hillel chapter and continue moving toward greater inclusivity.
"The hard work for us is to show folks who were concerned about our no longer using the Hillel name and continuing our open programming that there really is a place for them here," he said.
Wolfsun added that the entire Jewish community on campus will be invited to submit and vote on a new name for the organization in the coming weeks.
Related
Before You Go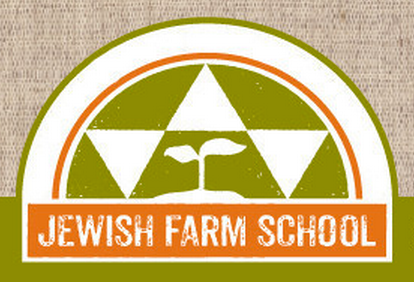 Jewish Social Justice Organizations
Popular in the Community