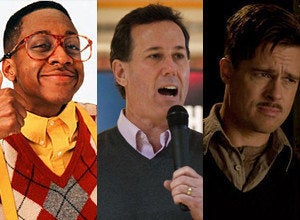 Rick Santorum's unlikely success in Iowa last week was very bad news for fellow GOP presidential candidates Michele Bachmann and Rick Perry, as it stole their spotlight in the race to be the social conservative candidate. Santorum's victory, however very good news for fans of the sweater vest; it put the national heat lamp squarely on the chest-hugging fashion choice long beloved by dads and people who hate shopping.
The wool, sleeveless garment has become Santorum's sartorial trademark, the center of his bible study style. A solid, paternal choice for his Focus on the Family-approved campaign, the former Senator has made jokes on the campaign trail about his vest, and brave news reporters have focused intently on his rotating collection of form-fitting fuzzies (it even has its own Twitter feed). But in the interest of accuracy, the clear goal of all presidential election coverage, it should be noted that Santorum is less a trailblazer than he is a trend follower when it comes to the sweater vest.
Hollywood has long relied on the sweater vest to outfit some of its most outlandish characters. From the down home dad (Bill Cosby) to the nerd (Rick Moranis in "Little Shop of Horrors") to even the cool guy (Clint Eastwood as Dirty Harry, Brad Pitt in "Inglorious Basterds"), the silver and small screens are a bastion for sweater vest aficionados.
In the spirit of both award season and election season, we've gone back and chosen some of the greatest TV and film sweater vests of the past forty years. Vote for your favorite, or suggest your own in the comments.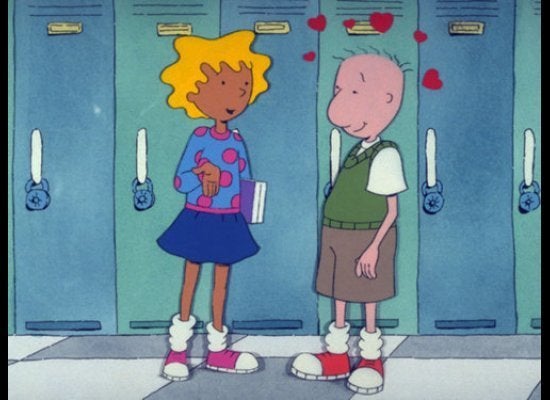 Best Sweater Vests In Movies & TV
Popular in the Community