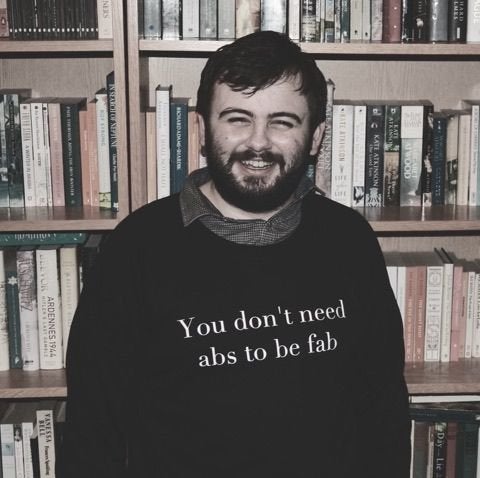 Messages that allude to some bodies being better than others surround people on a daily basis. They're on TV and red carpets, in Instagram feeds, sent through the people who have power, and, sometimes, in our own heads. With all this pressure to look a certain way, remembering to love yourself can seem like an impossible feat, unless of course, the message of self-love is right under your nose — literally.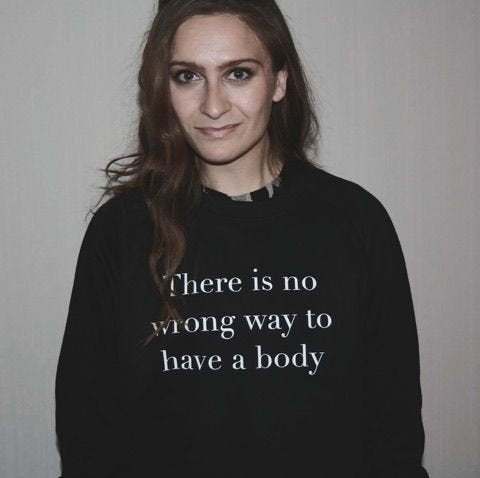 That's where Label comes in. First launched as a body positive magazine by U.K.-native Jo Boon, the full-fledged body positive website now represents body positivity in its entirety — with articles, events and even accessories — and just released the first items in its body positive comfy sweater line. Each sweater, or "jumper" as Boon calls them, rocks a body positive and inclusive message, giving new meaning to the phrase "You are what you wear."
Boon tells Yahoo Lifestyle that creating a clothing line as an extension of her website felt like a tangible way to help people celebrate themselves.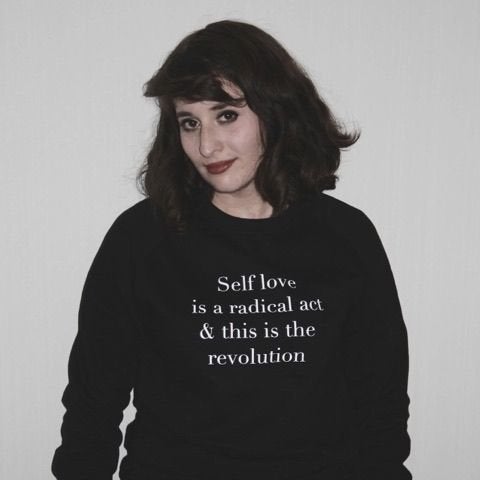 "Label is about breaking down barriers, wiping away unwanted labels, and allowing people to choose whatever label they may want for themselves," she says. "It's an awful thing, but unfortunately most people are uncomfortable with some aspect of their appearance, and that's what we want to change."
Drawing on phrases from other body positive activists and artists, she designed sweaters that say "self love is a radical act & this is the revolution" and "you don't need abs to be fab."
"There's no wrong way to have a body" is another phrase they put on their sweater line, which Boone says is actually the core of their message of the brand.
The rest of the line will officially launch December 2017 just in time for the holidays and will include underwear, too — all made with sustainable fabric and crafted by workers who earn a fair wage. As a bonus, Label also donates 5 percent of its profits to BEAT, an eating disorder charity.
Boon says she hopes the sweaters encourage people to better accept the diversity of people's bodies. She also hope those who buy the sweaters believe its message.
"I hope that they will be a little kinder to themselves," she says.
Read more from Yahoo Lifestyle: