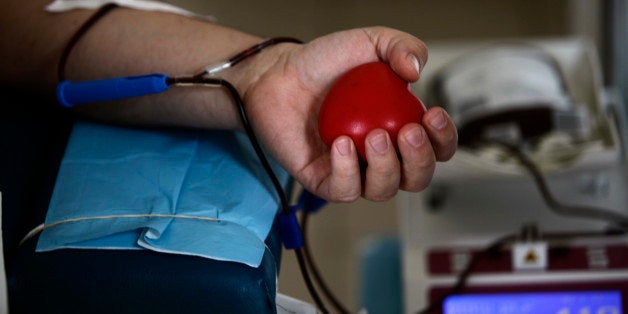 Though technology may seem like a lifeline for many people today, for Sweden's blood bank, it is exactly that.
"We are constantly trying to develop ways to express [donors'] importance," Karolina Blom Wilberg, a communications manager at the Stockholm blood service, told the news outlet. "We want to give them feedback on their effort, and we find this is a good way to do that."
"We get a lot of visibility in social media and traditional media thanks to the SMS," Blom Wilberg said. "But above all we believe it makes our donors come back to us, and donate again."
Sweden's text message initiative may just keep these numbers up. In 2013, Johns Hopkins University School of Medicine observed the effects of social media on organ donation with a study: "The Facebook Effect: Social Media Dramatically Boosts Organ Donor Registration." On the day the study began, 57,451 Facebook users shared their organ donor status on their personal profiles. The first day of the program, there were 13,012 new online donor registrations, the study reported.
"If we can harness that excitement in the long term, then we can really start to move the needle on the big picture," said study leader Andrew M. Cameron, an associate professor of surgery at the university. "The need for donor organs vastly outpaces the available supply and this could be a way to change that equation."