Thousands of people carrying flowers, flags, and messages of hope packed central Stockholm on Sunday for a powerful lovefest in response to Friday's deadly truck attack.
Hashtags of #WeAreNotAfraid, #Unity, and #WeAreSwedes popped up on social media as participants shared photos of people paying respects to victims and tributes to first responders.
"How we deal with violence," wrote Twitter user Lotta Hardelin, who shared a photo of a uniformed officer embraced holding flowers.
Another popular hashtag, #OpenStockholm, went further, sharing locations where those affected by the violence can receive food, shelter or other aid. The generosity came not just from local business and churches, but also from citizens who opened up their homes.
On Sunday, security fences that encircled the scene were seen adorned with flowers. Several police vehicles parked there also were covered in flowers and balloons.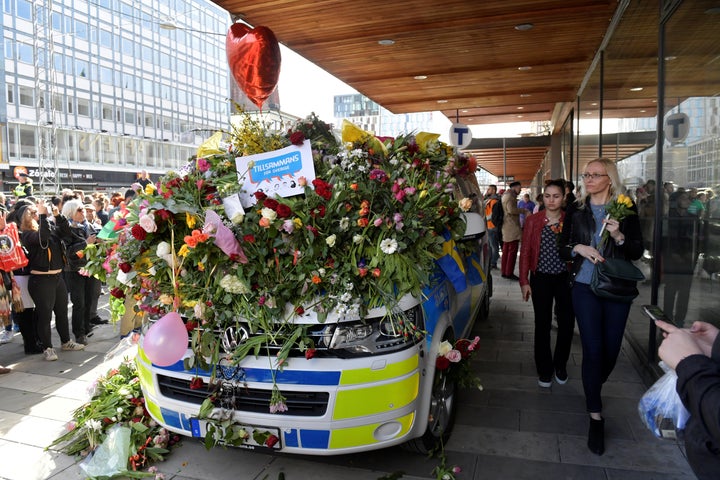 "Maybe something good will come of this," Inger Morstedt, 75, told Agence France Presse. One hope she shared is that her fellow Swedes will become "even more open and welcoming."
Prime Minister Stefan Lofven, who laid flowers outside the department store on Saturday, acknowledged that his country is in mourning, "but we will get through this – together."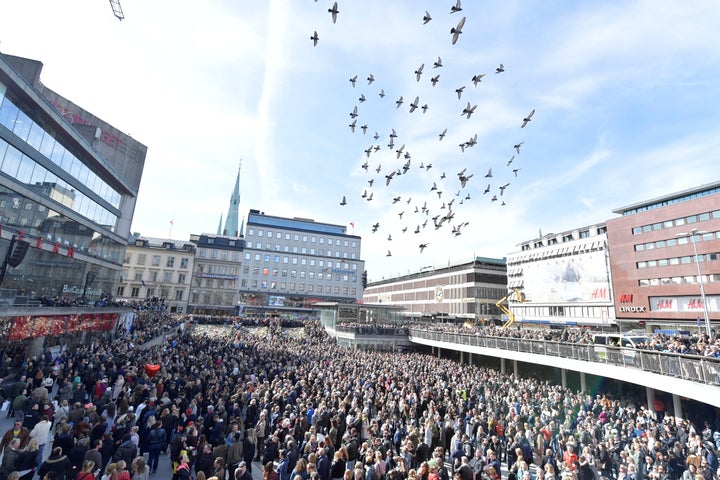 "The aim of this kind of attack is to spread fear and hate," Lofven said in a statement. "Over the last 24 hours, Sweden has also shown itself at its best. We have helped each other, supported each other, and opened up our homes. This shows that there is a strength in Sweden that nobody can take away from us."
Check out more photos from the square below: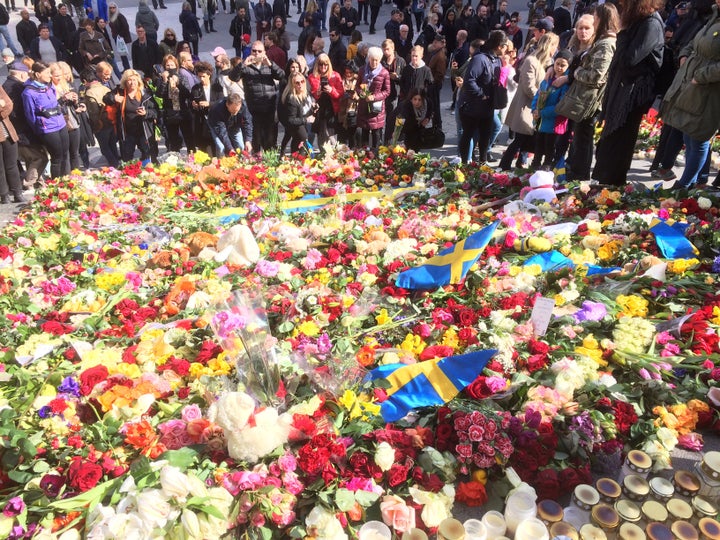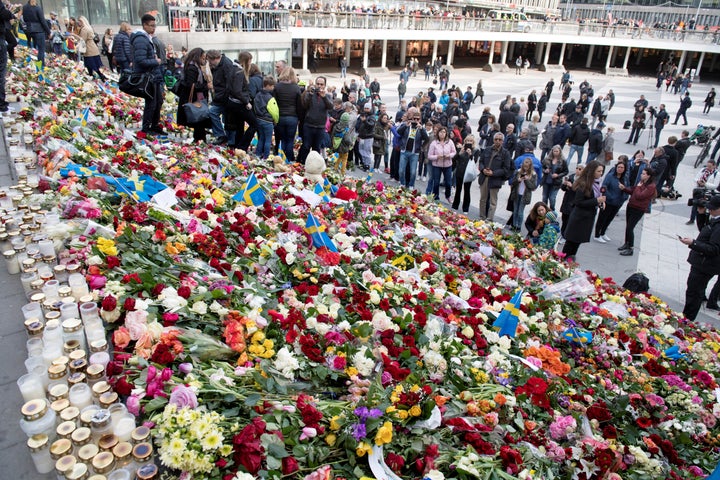 REAL LIFE. REAL NEWS. REAL VOICES.
Help us tell more of the stories that matter from voices that too often remain unheard.
BEFORE YOU GO