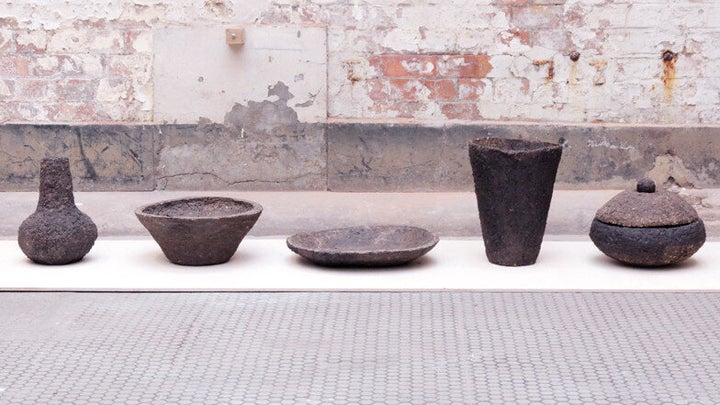 According to Dezeen, Hellström got started by contacting Naoto Matsumura, the last person still living in the evacuation zone, to collect soil from contaminated rice fields. Living day to day with Matsumura, Hellström extracted soil from three inches below the surface and brought it back to the UK she where were molded it into dishes for display at the Royal College of Art in London's graduate show.
She referred to their existence as "food vessels, which are just as useless for their purpose as the land and the farmers of Fukushima."
The aim with the project, she said, is to "construct an object that speaks of a much larger event than the object itself and inhabits a narrative that goes far beyond its form or function," Hellström told Dezeen.
Powerful as the message and design method may be, would you be willing to display them in your home? After all, eating Cinnamon Toast Crunch from them is out of the question.
Related
Before You Go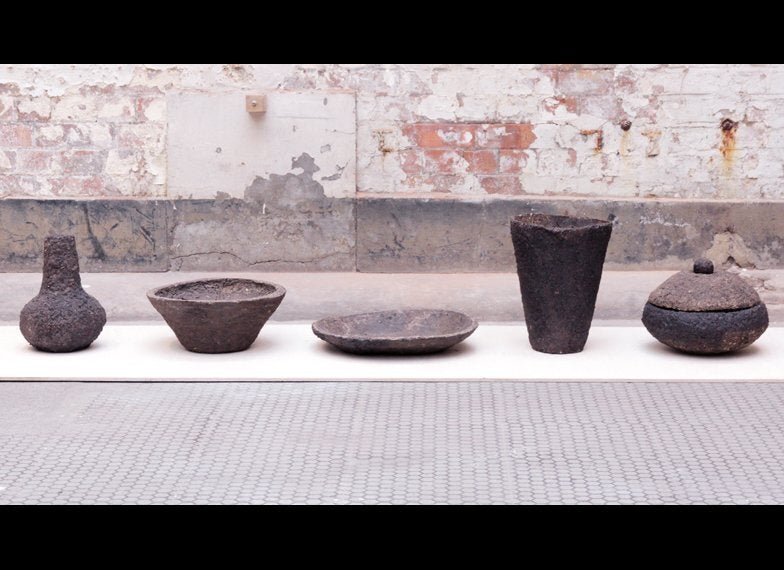 Hilda Hellström's Radioactive Dishes
Popular in the Community