The top doctor in Sweden for treatment of advanced Lyme disease has been suspended from practicing medicine, leaving hundreds of patients without care in a country with a large and growing problem of tick-borne disease.
The physician, Kenneth Sandström, said the action was taken because he treated patients with longer courses of antibiotics than recommended by prevailing treatment guidelines.
Sandström is a seasoned general practitioner who treated his first Lyme disease case about five years ago, when a registered nurse who had been diagnosed with multiple sclerosis asked him to treat her for possible Lyme disease. He studied the scientific literature for several months – he at first thought the idea was "rubbish" -- then put her on four months of antibiotics.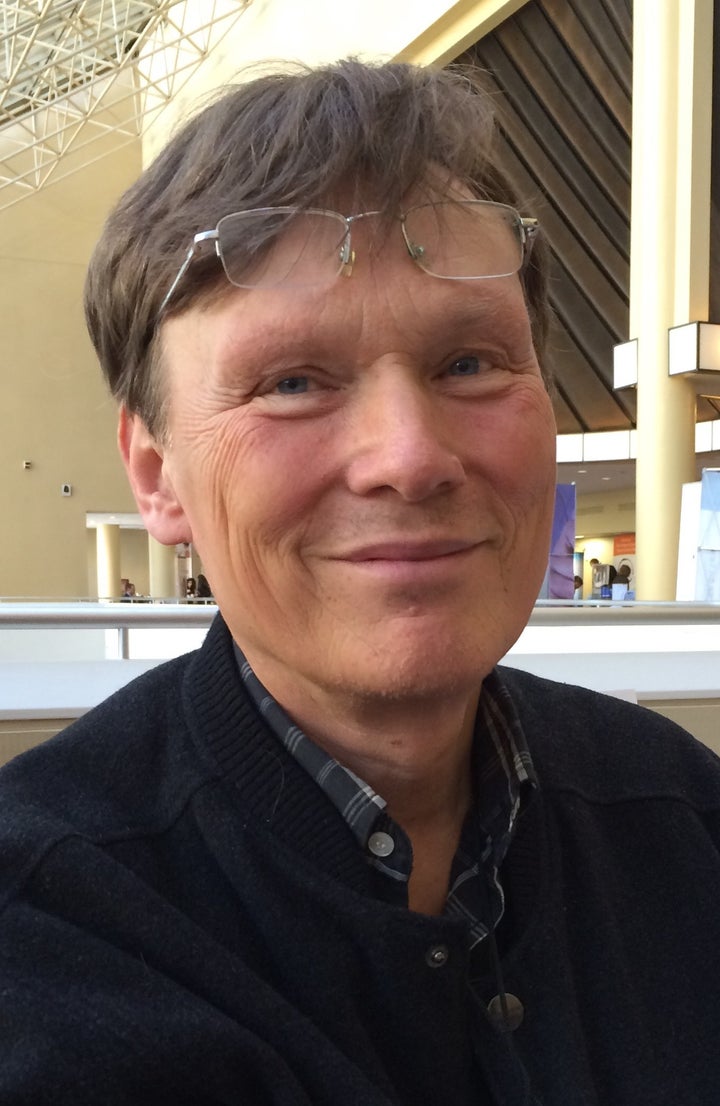 "Twenty years of MS was gone," he told me at a conference in Philadelphia last November when he was facing disciplinary charges. He acknowledged that other cases were not as "easy" but said he saw overall and sometimes-dramatic improvement from longer antibiotic treatment. "You have to accept this is something," he said.
'For patients, it's a catastrophe.' — Janna Strandli, president of the Swedish Lyme Disease Association
More than 6,000 people signed an online petition and 400 patients left messages of support when his disciplinary action was announced in 2014. People with Lyme disease and their advocates were devastated by the news of Sandström's suspension.
"For the patients this means they have to turn to doctors abroad to get treatment, and for those who can't afford this or are too ill to travel, it's a catastrophe," said Janna Strandli, president of the Swedish Lyme Disease Association. "Dr. Sandström has helped so many patients to regain their health and hope to get well again."
In an email after the licensing board's decision, Dr. Sandström said the suspension was based on charges related to prescribing the antibiotic Rifampicin to 13 patients, all of whom Sandström said got better. The suspension was not for a set amount of time; Sandström said he would appeal.
Southern Sweden has Western Europe's highest rate of Lyme disease at 464 cases per 100,000 residents, according to published research, rivaling rates in the U.S. Northeast. In Sweden, a warming climate has helped push diseased ticks about 300 miles further north in recent years, part of a global trend that I will write about in an upcoming book.
Dr. Sandström's case demonstrates the worldwide influence of Lyme treatment guidelines developed in the United States by the Infectious Diseases Society of America. Those guidelines, which generally limit antibiotic courses to 10 to 28 days, were removed last year from the National Guidelines Clearinghouse because they had not been updated since 2006. Currently, the NGC has approved posting the guidelines of the International Lyme and Associated Diseases Society, which recommend longer and, for potentially chronic cases of disease, repeated rounds of antibiotics, and which Sandström said he followed.
Few doctors available
Because there are so few physicians willing to treat intractable Lyme disease cases, Swedish patients — and those in other countries as well — often travel at great cost to the United States, England, Germany or elsewhere for care. About a dozen U.S. states, including New York, have passed laws governing Lyme disease insurance coverage and care, including some that protect physicians who deviate from mainstream treatment recommendations. These doctors also use herbs, supplements and dietary measures to restore health to patients with Lyme and other tick-borne illnesses.
Mats Lindström, who lives in Stockholm, said his wife, Claudia, 47, was bedridden for seven years before going to Dr. Sandström in February of 2016. Within three months of receiving intravenous antibiotic treatment, she could get out of bed, he said. Realizing Dr. Sandström was facing loss of his license, the couple then sought care in Germany, where Claudia received seven more months of treatment and has progressed, Lindström said, from a 2 on a scale of 10 to about a 5.5 – better but not fully recovered.
When I spoke to Lindström, the couple was visiting Claudia's father in Florida, the first time he saw her without a wheelchair in seven years. "We didn't get any help from Swedish health care," which recommended psychological services and programs to help with daily living, Lindström said. In a blog read by 50,000 people, Lindström wrote about the case of a 6-year-old girl who was deathly ill with Lyme disease; he said Sandström "saved her life."
"It's the only Lyme doctor we have in the whole of Sweden," he said.
'There is more suffering from chronic Lyme than HIV and breast cancer together.' — Dr. Kenneth Sandström
Linda Heed Andersson is a 39-year-old former taxi driver from the west coast of Sweden, who was bitten by a tick when she was 30. Dr. Sandström began treating her with antibiotics about six months ago; she said her pain and "feverish feeling" have been reduced by about 80 percent.
"I´m still very, very tired, but as soon as I stop eating antibiotics the pain is quick coming back," she wrote in an email. Now disabled, she wondered what she will do since she doesn't have "the strength to travel anywhere and when you have been sick for nearly 10 years you aren't rich."
"It is awful that he cannot continue his fantastic work to help all," she wrote of Sandström. "I cried today when I heard that he was losing his license to be a doctor."
Sandström is one of two Swedish doctors who belong to the ILADS group, which provides continuing education on tick-borne diseases for physicians, a society spokesperson said. Its next conference will be in Paris in May, where a French physician told me of similar pressures on doctors to adhere to the rigid IDSA guidelines.
'A chronic disease'
While those guidelines have long prevailed in France, "there are more people…who believe that there is a real problem and that there is a chronic disease," said Christian Perronne, a physician on the infectious diseases faculty at the University of Versailles-St Quentin. "More and more GPs agree and want to take care of patients but they are not sure — that the prosecutions will not stop."
In 2011, the United Kingdom's General Medical Council ruled that a general practitioner from northern England near Manchester was "impaired" to practice, a move related to his treatment of Lyme disease patients. Patients there told me the physician had helped many people. Patients in the U.K. and at least a half-dozen other countries have reported being refused treatment by multiple physicians.
Although Dr. Sandström began treating Lyme disease only a half-decade ago, he said that tick-borne disease accounted for about 70 percent of his practice. "There is more suffering from chronic Lyme than HIV and breast cancer together," he said. "I just know how many people are sick."
Popular in the Community