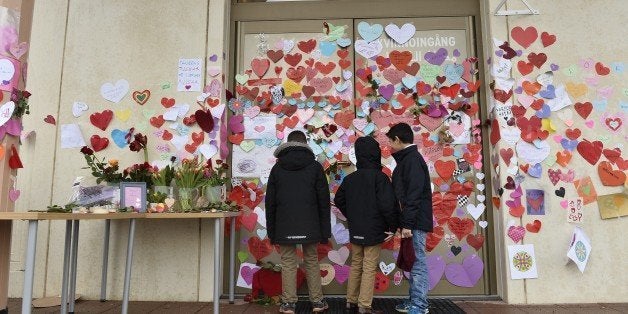 This is what it looks like when hate is replaced with love.
A Swedish mosque was "lovebombed" this week, after residents learned that it had become a target for Islamaphobes.
The front door of a mosque in Uppsala in eastern Sweden was covered in colorful paper hearts Friday as Swedes across the country rallied to show solidarity with their Muslim brothers and sisters.
On Thursday, that same Uppsala mosque was hit by a Molotov cocktail. A racist message was also scrawled on its walls. No one was injured, according to The Local. Police are still searching for suspects.
The incident marked the third time such an attack against a mosque took place between Christmas and New Year's. The Christmas Day attack in Eskilstuna left five people injured.
Omar Mustafa, chairman of the Islamic Association in Sweden, told the Swedish news agency TT that Uppsala's mosque isn't the only one to get "lovebombed" in the wake of the attacks.
"Each time there has been an attack, the same mosque has then received a kind of 'love bomb' where people have shown their support and sympathy," Mustafa said in a translation provided by Radio Sweden. "A large part of the population is strongly against this type of attacks and tomorrow we will gather these good forces."
Thousands of Swedes took part in solidarity marches in Stockholm, Gothenburg and Malmö on Friday to protest the desecration of the sacred spaces, according to Al Jazeera.
They joined together under the slogan "Don't Touch My Mosque."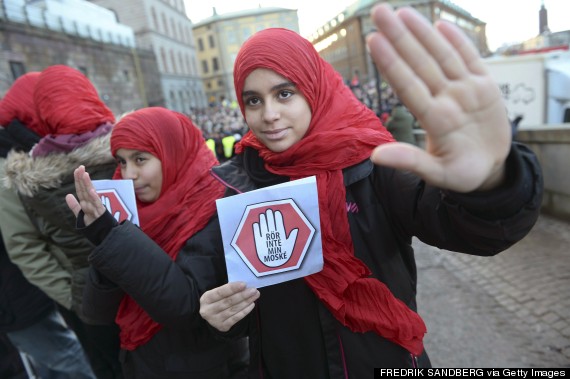 Ardalan Shekarabi, Sweden's minister for public administration, said that the country needed this kind of outreach.
"We're seeing a wave of Islamophobic propaganda. It's obvious that we have to take a stand against Islamophobia and for the equal value of every person. All people, no matter what their faith, should feel safe in Sweden," the politician told Radio Sweden.
Related
Before You Go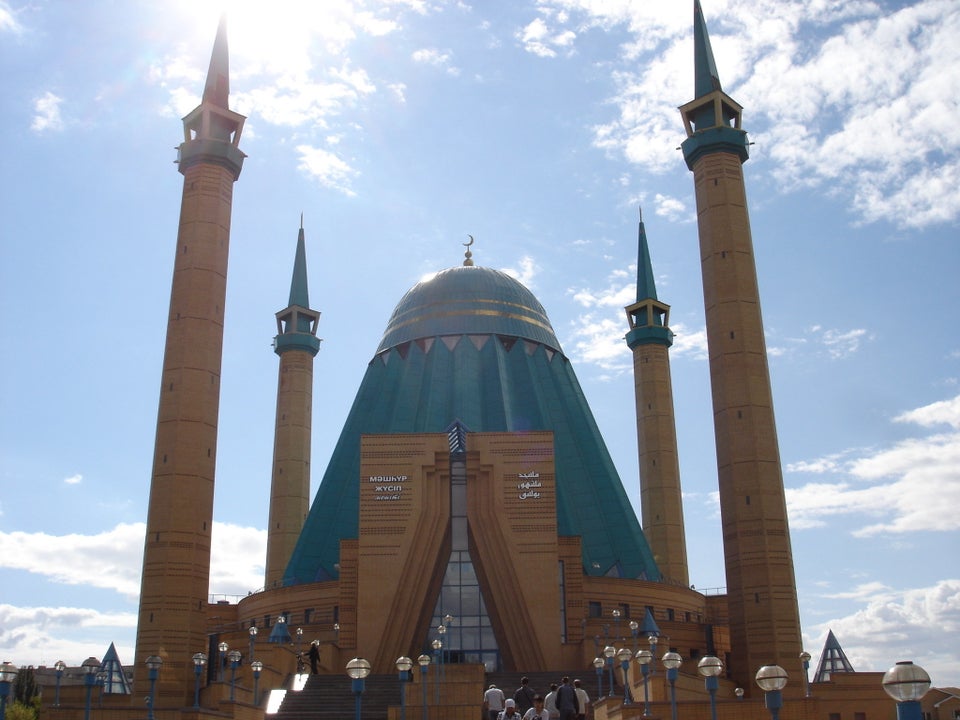 Amazing Mosques
Popular in the Community