A Swedish solo skier has just reached the South Pole unaided quicker than any woman has done before. And she's not done with her record-breaking efforts yet.
While many of us spent the holiday season relaxing at home alongside various forms of baked goods, Johanna Davidsson was skiing across part of Antarctica. And on Christmas Eve, after spending more than a month making her way through the continent, the 33-year-old became the fastest woman ever to reach the South Pole on her own, without a kite or any other aid.
"I'm extremely happy to have reached the South Pole. It has been an amazing journey so far!" said Davidsson over satellite phone to her team on Dec. 24. "Now I will rest before going back to the coast again."
The nurse and athlete's roughly 683-mile journey started from Hercules Inlet on Antarctica's coast on Nov. 15. She originally planned to reach the South Pole in 50 days. At the beginning of her trip, she was pulling a sled that weighed about 265 pounds.
The journey took her 38 days, 23 hours and 5 minutes, according to Discovery Communications' adventure site, Seeker.com. A press release from Davidsson's training team says she beat the previous record by about 10 hours, which the United Kingdom's Hannah McKeand set in 2006, according to Guinness World Records.
Now, Davidsson's poised to create another record.
Instead of flying out of the South Pole like many adventurers do, she'll ski the same route back using a kite. If she completes that journey, she'll become the first Swedish person to ski in and out of the South Pole.
Related
Before You Go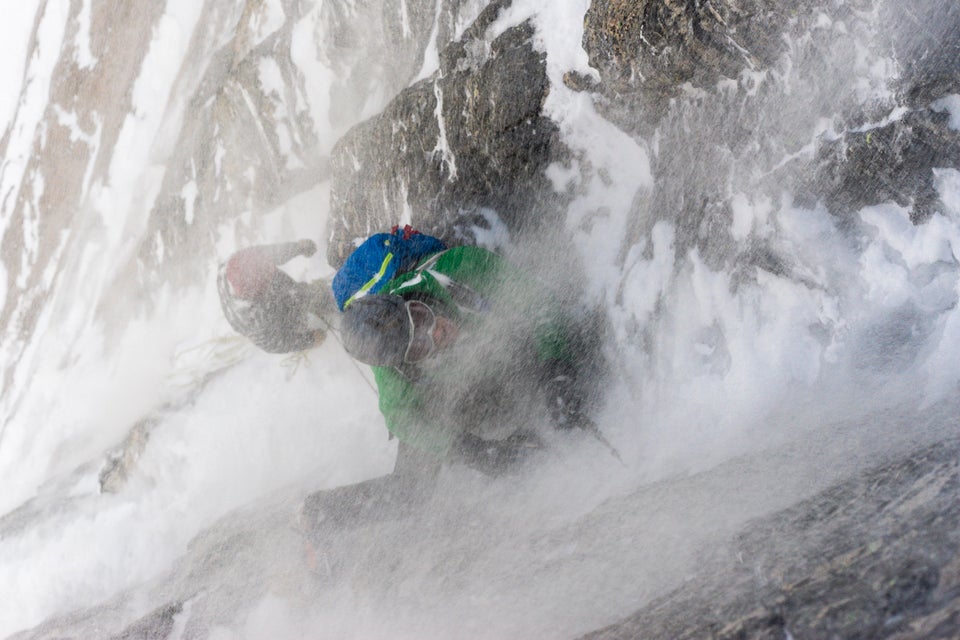 8 Extreme Adventure Photos From National Geographic
Popular in the Community