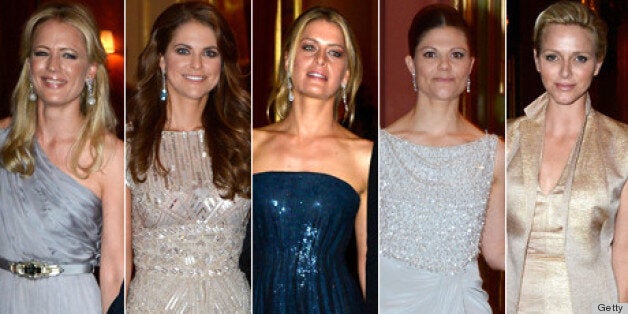 Also in attendance: lots of nobles! Princess Charlene of Monaco stole the show in a sleeveless gold gown with a vest-like topper (way to go avant-garde, Char!). Princess Tatiana of Greece chose a strapless navy dress, Crown Princess Marie-Chantal of Greece did a chic tea-length frock with a longer back hem, Princess Marie of Denmark went with neutral taupe and Princess Martha Louise of Norway made a bold statement with a colorful checkered print.
But the fashion highlight of the night wasn't a dress but rather a special guest: Valentino! The Italian designer is the brains behind Madeleine's wedding dress, which will be unveiled at tomorrow's big ceremony.
Oh, how we love a royal wedding. Flip through the photos and get excited!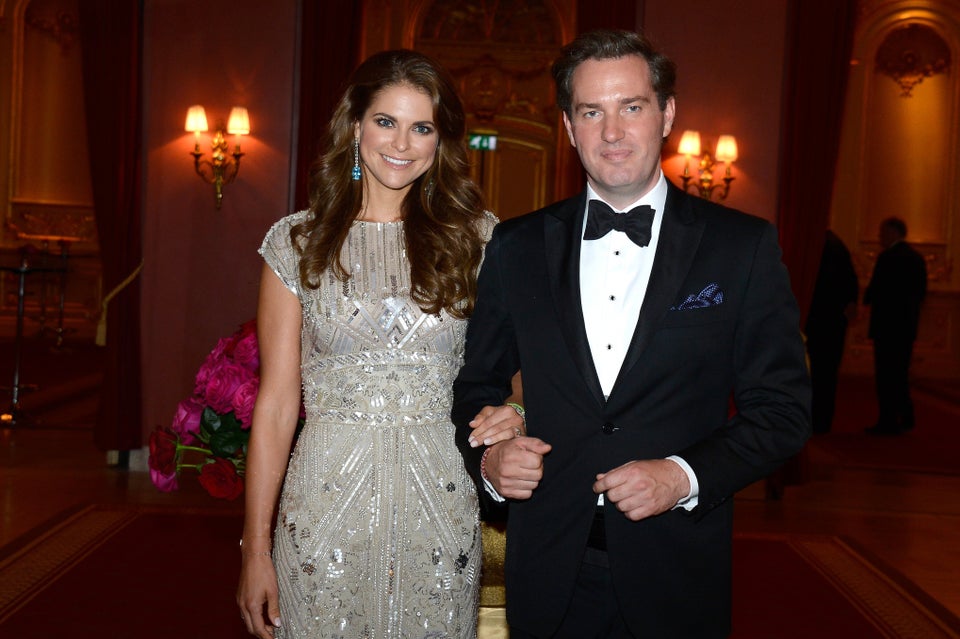 Princess Madeleine and Christopher O'Neill's Pre-Wedding Dinner