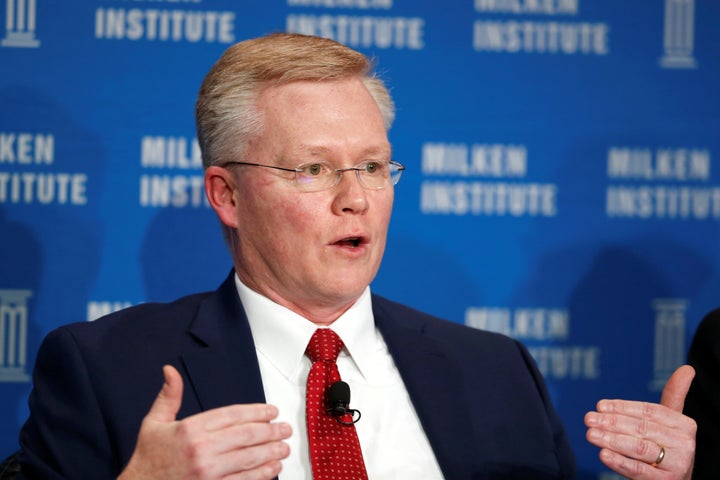 Expect sweeping changes in procedural operations, enforcement and overall philosophy at the Securities and Exchange Commission (SEC) under new agency leaders appointed by President Donald Trump.
Key among the institutional changes already taking place under incoming SEC Chairs Michael Piwowar and Jay Clayton are vast reductions in the agency's investigative and enforcement powers, and a concomitant shift in support for capital formation and policies that support large financial institutions, according to Laura Anthony, founding partner of Legal and Compliance LLC, in West Palm Beach.
Based on statements and writings from two new SEC appointees, the agency is likely to shift its position on Dodd-Frank Act, with less emphasis on consumer protection provisions and more pro-business policies on behalf of large financial institutions. New agency leaders also are downgrading the agency's enforcement of whistleblower retaliation issues and the Foreign Corrupt Practices Act (FCPA), now viewed as competitively unfair to U.S. companies.
Key Change: Vastly Reduced Subpoena, Investigative Powers
In one of his first moves, Piwowar overturned a 2009 decision by previous Chair Mary Jo White, who expanded subpoena and investigative powers to about 20 SEC senior enforcement staff members. In his reversal, Piowowar returned subpoena power solely to the Director of the Division of the Enforcement, describing the previous broader subpoena authority as over-reaching with too little oversight.
In a 2013 speech to the Los Angeles County Bar, Piwowar made clear his support for investigations that focus on evidence of wrongdoing, such as lying, cheating or stealing. The SEC, he said at the time, should concern itself with "the facts known to them and then reasonable inferences from those facts," and he urged the agency to avoid individual investigations that are influenced by "animus, prejudice or vindictiveness" because of their inherent power – especially when investigations are unaccompanied by enforcement action – to "defame and destroy."
The 2009 loosening of procedures surrounding formal orders of investigation, he noted, made formal orders easier to obtain and doubled their numbers in subsequent years. Instead, he supports a broader approach to the SEC's investigative process, including public comment periods and broader involvement by the agency's General Counsel, Corporate Finance, Trading and Market, and Investment Management divisions.
Other Key Agency Shifts Apparent
SEC observers also note other apparent changes at the agency around key issues and pieces of legislation, including:
· Dodd-Frank Act: Clayton has criticized the financial reform act for over-regulating the financial services industry. Expect to see changes in the act and reduced enforcement of its remaining provisions. Under Clayton's leadership, the SEC also is likely to cut back dramatically on the use of administrative proceedings and civil penalties that have been imposed since 2010 as part of Dodd-Frank's passage. At that time, the act expanded SEC administrative hearings as an additional forum for securities law violations. This new administrative power has been tested in court, but Clayton – with little fanfare or public announcement – has quietly ended or greatly reduced the proceedings until more formal policy charges are brought.
· FCPA: Both Clayton and President Trump have spoken against the act, claiming U.S. companies are disproportionately and unfairly impacted by the act, subjecting them to potentially significant costs that their competitors do not face. It is likely that FCPA violations will be low-priority issues under the new SEC.
· Whistleblower retaliation: Also likely is less activity and proceedings against companies that have been implicated for retaliating against or chilling whistleblower activity, both in practice and in employment and severance agreements.
Changes in leadership at the SEC, combined with President Trump's Feb. 3, 2017, executive order on regulation of the financial system, make clear some of the operational and procedural changes at the agency. Broadly, the President's order encourages more consumer independence in making financial and investment decisions, supports less regulation and SEC enforcement as a way to boost economic growth and create more robust financial markets, advocates greater competitive advantages for American firms, and supports prevention of taxpayer-funded bailouts.
Calling all HuffPost superfans!
Sign up for membership to become a founding member and help shape HuffPost's next chapter