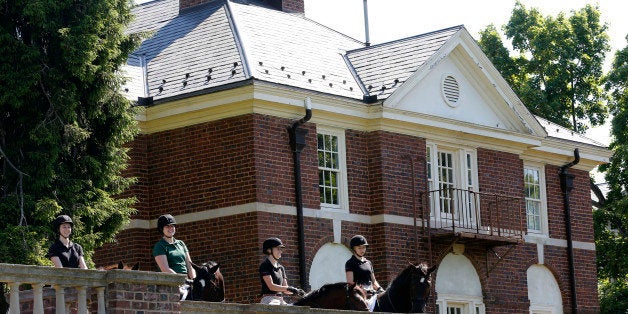 A new school year will start in a few weeks. All over the country, first-year students will be arriving on campus to start an important new chapter of their lives and returning students will be remaking some aspects of their collegiate lives while continuing others. Every new school year is a new beginning.
That's probably more true at Sweet Briar College than anywhere else this coming academic year. Sweet Briar College was set to close in August of 2015, in a move that shocked much of the higher education world. Many of Sweet Briar's alumnae vowed to fight that decision and after a widely-publicized contest that found its way into the Virginia court system, Sweet Briar College announced it would reopen for the fall semester.
As Brian C. Mitchell wrote here at the Huffington Post, the struggle to keep Sweet Briar College open is far from over. This is a reprieve, not a guarantee of resurrection for the school. That having been said, Sweet Briar College and its supporters have made important strides in recent months. 300 students will be attending Sweet Briar College this fall, about 50 of which are first-years who had been previously admitted. That isn't a huge student body by national research university standards but Sweet Briar College is a small liberal arts college which had an enrollment of around 530 in the spring of this year, when the school said it would shut down. Sweet Briar College was able to regain a lot of its student body in a short period of time. Also, two of its acclaimed study-abroad programs have returned to campus. Further, Sweet Briar College's alumnae recently made the second payment of three payments that they agreed to provide under the court settlement reached to keep the school open. As of now, $8.5 million has been paid out of the total commitment of $12 million.
So while Sweet Briar College certainly hasn't guaranteed a prosperous future for itself (though strictly speaking, what institution can?), it has gained a new lease on life. I've been following this story fairly closely since I wrote a Huffington Post piece about it in March of this year. That piece was linked to by many Sweet Briar alumnae activists on Twitter (which I thank them for) and I have to say that I've seen first-hand how dedicated Sweet Briar's alumnae are to the continued life of their alma mater. They didn't simply allow Sweet Briar College to close without a fight and they stepped up to save their school.
Such good intentions, of course, aren't going to be enough to keep Sweet Briar College alive during the coming years. There's still a lot of work to do on that front. But what has struck me about this story is something I wrote about in the piece mentioned above. Sweet Briar College's students and alumnae don't want a homogenized version of higher education and they specifically want to keep a particular type of all-women's liberal arts education available for future generations. That is something worth fighting for. I am pleased to see that at least for now, Sweet Briar College has been able to get a second chance. Let's hope this isn't a false dawn and Sweet Briar College is able to continue its unique role in American higher education. It certainly seems like a unique and wonderful place for the students who are drawn to it and I'd be proud to have my daughter attend Sweet Briar College if she so chose.
REAL LIFE. REAL NEWS. REAL VOICES.
Help us tell more of the stories that matter from voices that too often remain unheard.