A lesbian couple that attempted to order a wedding cake from a local bakery last January has filed a discrimination complaint against the business, following the owner's refusal to fulfill the request by citing religious beliefs.
The initial incident occurred on Jan 17 when Rachel Cryer attended a scheduled appointment at Sweet Cakes by Melissa in Gresham, Oregon, to discuss a cake order for her upcoming wedding. When Aaron Klein, who owns the shop with his wife Melissa, discovered that the cake was for a same-sex wedding, he reportedly rejected Cryer's request and claimed that his choice to deny the couple service is protected by the Constitution. "I believe that marriage is a religious institution ordained by God," said Klein. "A man should leave his mother and father and cling to his wife... that to me is the beginning of marriage."
Cryer reportedly filed the complaint on Tuesday, Aug. 13.
The civil rights division of Oregon's Bureau of Labor of Labor and Industries will investigate the complaint, which claims that Sweet Cakes By Melissa violated the Oregon Equality Act of 2007, which "forbids discrimination based on sexual orientation or gender identity or expression in several critical areas," including "places open to the public such as businesses that sell goods or services, recreational facilities and providers of medical services."
Following the initial incident and national media coverage of Sweet Cakes by Melissa's discriminatory policy, one reporter attempted to prank the bakery and determine if their religiously-grounded philosophy influenced the decision to fulfill other business transactions. During the prank-based investigation, the couple agreed to make cakes and fulfill orders for a researcher receiving a grant for cloning human stem cells, a pagan solstice party, a divorce party, and a party for a woman who had several children out of wedlock.
The bureau stated that Cryer's complaint against the bakery is the 10th filed in five years of "discrimination in a public place based on sexual orientation or gender identity" in Oregon.
Before You Go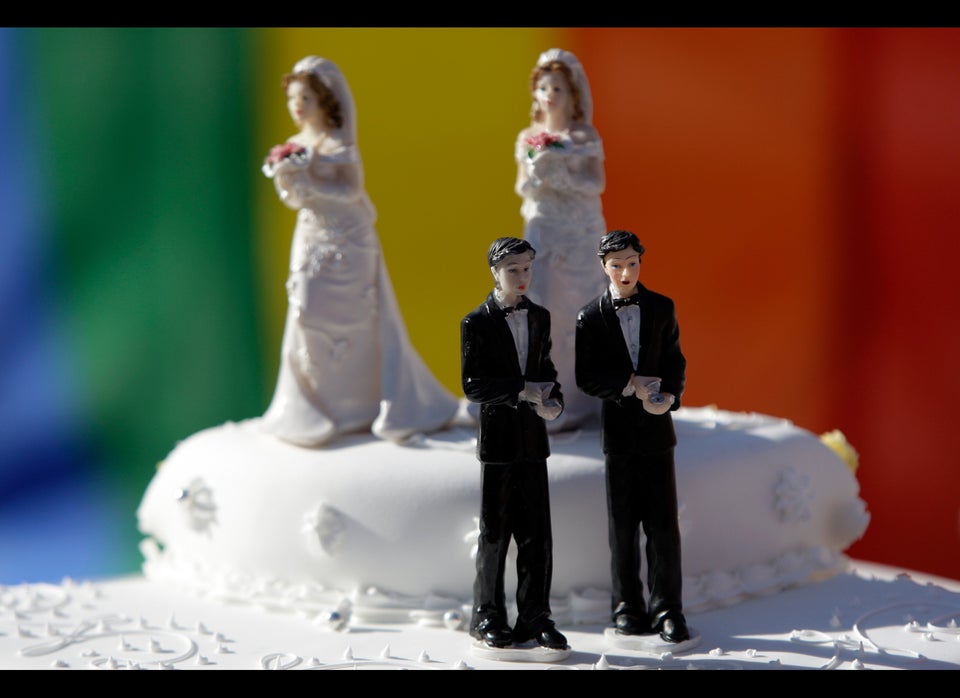 LBGT Service Cases
Popular in the Community