The Oregon bakery which sparked the ire of same-sex marriage advocates nationwide by refusing to bake a wedding cake for a lesbian couple has closed up shop.
As Willamette Week first reported, Sweet Cakes by Melissa closed its storefront on Saturday, Aug. 31, as the shop is not open for business on Sundays.
"This will be our last weekend at the shop we are moving our business to an in home bakery," an Aug. 30 entry on Sweet Cakes' Facebook page reads. "I will post our new number soon. Email will stay the same melissa@sweetcakesweb.com."
Meanwhile, KOIN reports that a sign hinting at the controversy that ensued after co-owner Aaron Klein cited his religious beliefs in turning away the lesbian brides-to-be earlier this year appeared on the bakery's door a day after the shop closed for good.
"This fight is not over," the sign read, according to the report. "We will continue to stand strong. Your Religious Freedom is becoming not Free anymore. This is ridiculous that we can not practice our faith. The LORD is good and we will continue to serve Him with all our heart."
The shop's closing came on the heels of news that the lesbian couple that Klein rejected had filed a complaint with the state, alleging that Sweet Cakes by Melissa discriminated against them based on their sexual orientation, according to Oregon Live.
In response to the complaint, the bakery's co-owner Melissa Klein argued that turning away the couple was "definitely not discrimination at all."
"We don't have anything against lesbians or homosexuals," she said in August. "It has to do with our morals and beliefs. It's so frustrating because we went through all of this in January, when it all came out."
Her remarks echoed sentiments her husband Aaron shared with NBC earlier this year. "I think [the state labor commissioner] is going to have decide what's more important: The Oregon State Constitution, or the statute that was passed in 2007," he said at the time. "They dropped the ball by not putting in any exemption for religious beliefs."
Meanwhile, the company's Facebook page has been filled with a myriad of supportive comments.
"I am saddened to hear that you're closing your shop. It is terrible that you live in the U.S.A. -- land where our forefathers fought and died for our freedoms, and you have been criticized and threatened for standing up for what you believe in," one user wrote. "You have the right to do that, and I fully support the decisions you have made! Hope things go well for you and your business continues to flourish!"
Before You Go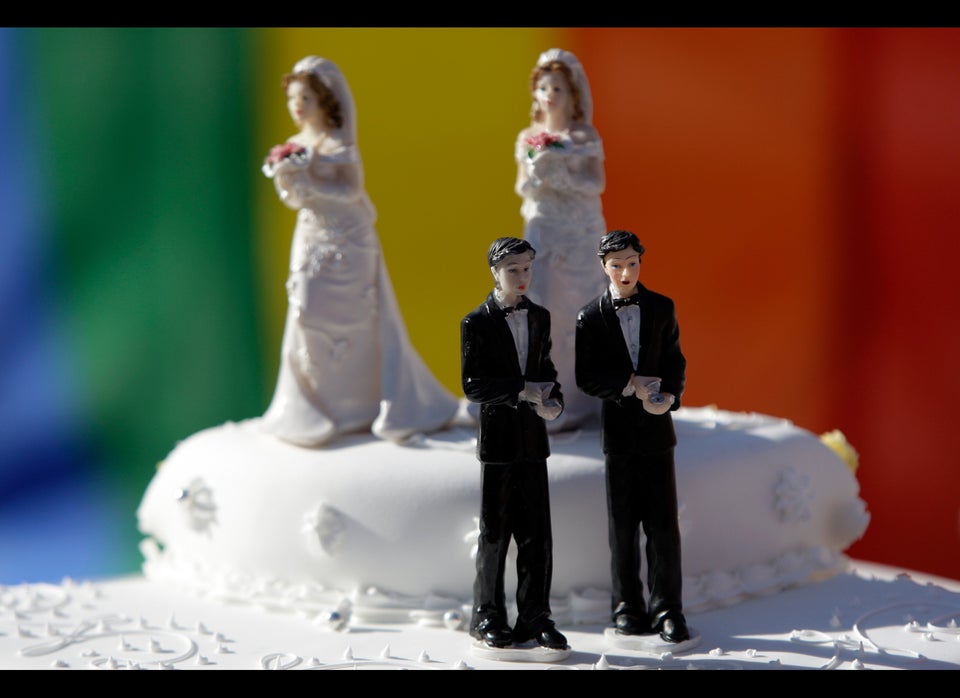 LBGT Service Cases
Popular in the Community