"I was wondering if you could do two little cakes. My friend is a researcher at OHSU and she just got a grant for cloning human stem cells, so I thought I'd get her two identical cakes—basically, two little clone cakes. How much would they cost?" the covert reporter asked an employee at Sweet Cakes By Melissa in Gresham, Ore.
"Ha. All right. When are you looking to do it? It'll be $25.99 each, so about $50 to start," a bakery employee told the reporter, according to The Willamette Week.
In addition to agreeing to make a cake for a "pagan solstice party" (the reporter requested a pentagram of icing on the cake), Sweet Cakes also agreed to make custom cakes for a divorce party and a party for a woman who'd had multiple babies out of wedlock, the paper notes.
"I believe that marriage is a religious institution ordained by God," Klein told NBC News in February.
Oddly, Sweet Cakes reportedly saw a boom in business after the news got out about Klein's refusal to serve the lesbian couple, the Associated Press reported.
Federal law does not prohibit discrimination based on sexual orientation, but 21 states (and Washington, D.C.) have enacted their own legislation outlawing it.
Before You Go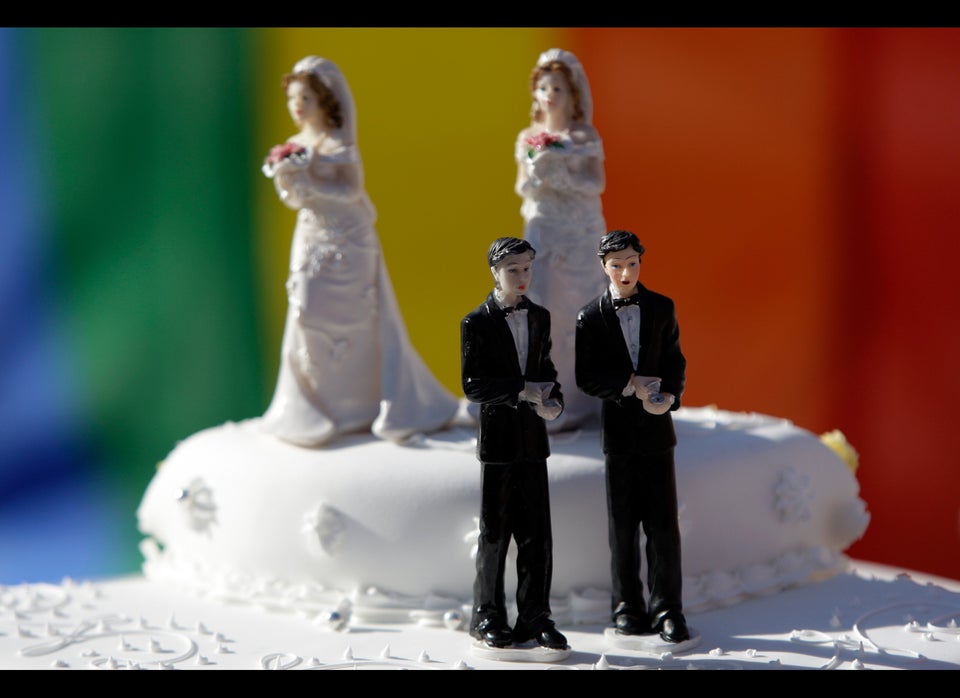 LBGT Service Cases
Popular in the Community