Maisy and Bear have always been together even when they were dumped off at the shelter. Bear has been like a big brother for Maisy, looking out for her. Maisy and Bear spent most of their life severely neglected. They were most likely tied up and left out in the backyard alone. They were never taught how to walk properly on leashes, taken to the vet or fully socialized. Unfortunately for Maisy and Bear, their time was running out at the shelter.
Maisy and Bear spent months at the shelter waiting to be adopted. Maisy was actually adopted three separate times and taken home. Once the adopters got Maisy home, they realized she had an issue with her leg from an old injury that her previous owners neglected. She had never been to the vet. It was heartbreaking to see Maisy returned to the shelter all three times because of her injury. Back at the shelter, Maisy was always greeted by her ol' friend Bear, but was still in pain and without a home.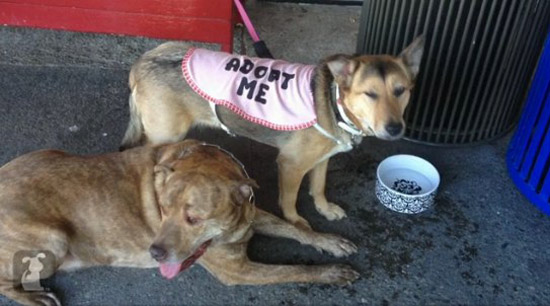 Like many Pitty mixes, Bear was never adopted, and soon the shelter no longer had the space for two larger, less adoptable dogs. It seemed that they were waiting for a day that would never come. Maisy and Bear were scheduled to the euthanized.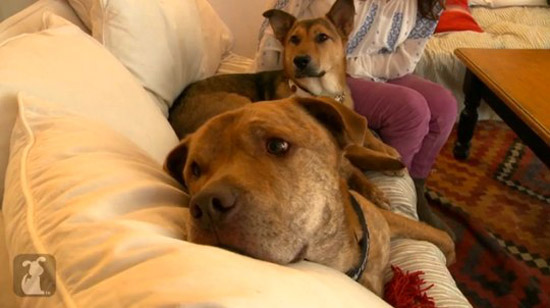 Helen, Founder of Creature Kind Foundation noticed Maisy and Bear and called the shelter begging them to hold onto them so that she could come down to the shelter and pull them and foster them. She raced to the shelter to bring them home and saved them from euthanasia. A week later, Maisy had surgery for her leg injury and made a full recovery. An animal behavioral specialist has been working with Bear and Maisy on their leash walking and socialization.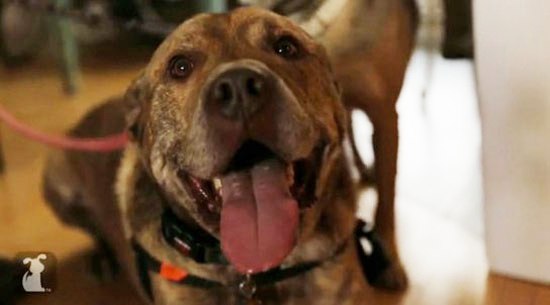 Now Maisy and Bear have improved greatly, and their personalities are shining through. They get to experience car rides, long walks and love like they have never had before. Most importantly, Maisy and Bear are still together and won't ever have to wait for a home in a shelter again. Creature Kind Foundation recognized what amazing dogs Maisy and Bear were, and decided they were worth saving. Best of all, foster mom Helen has decided to adopt Maisy and Bear so that they can be together forever! What a wonderful ending to the story!
Do you have a Tail of Hope or Survival? We'd love to hear it! Visit us at thepetcollective.tv and tell us your story!
Connect with The Pet Collective:
Calling all HuffPost superfans!
Sign up for membership to become a founding member and help shape HuffPost's next chapter