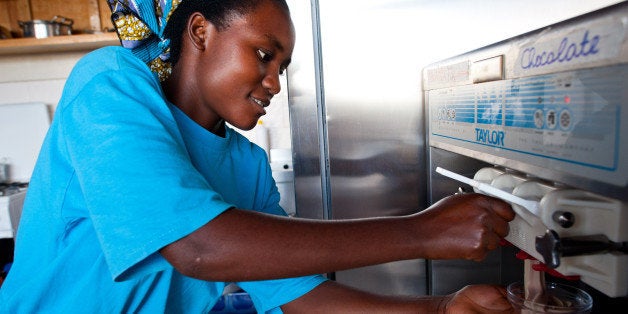 It was not love at first bite when Chantal Kabatesi tasted ice cream for the first time.
"It was like eating hailstones," Kabatesi told NPR of her first spoonful of the treat. Despite her less than pleasurable trial run taste, Kabatesi is an employee at Inzozi Nziza, or Sweet Dreams, the very first ice cream shop owned and operated by a cooperative of women.
The shop, which is about four years old, is located in Butare, a southern town of nearly 90,000 residents. It's steps away from the National University of Rwanda, and has become a rejuvenation hub for young people with a sweet tooth, the Guardian reports. Customers can buy flavors -- from mostly locally sourced ingredients -- like sweet cream, passion fruit, strawberry and pineapple, and top off their helping with fruit, chocolate chips, honey and granola.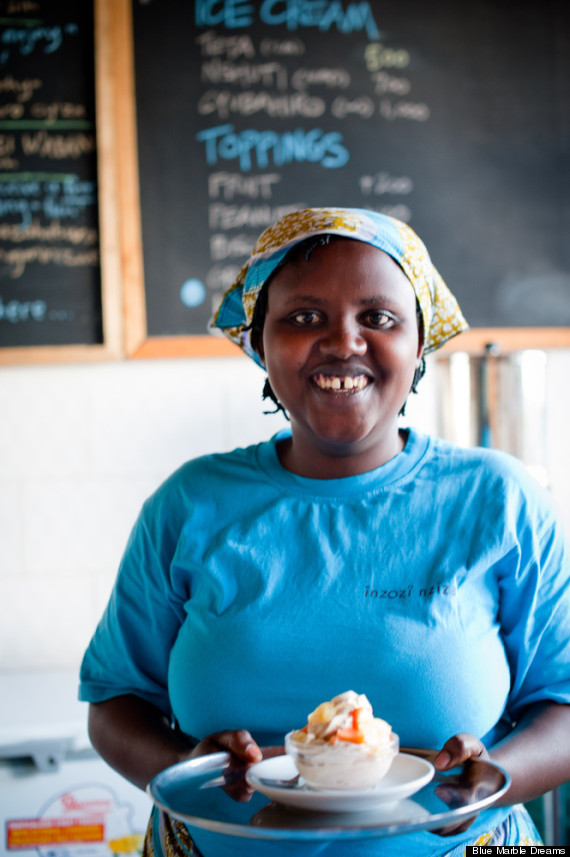 Sweet Dreams had been nothing more than its name just a few years ago, when Odile Gakire Katese, the store's founder, made the dream a reality by partnering with the owners of New York-based Blue Marble Ice Cream in 2010. Now, Louise Ingabire is the "life-changing" store's manager, who believes her life trajectory has radically changed, all because of the dairy dessert.
"I didn't have a job before, I just stayed at home," Ingabire said to IPS. "Now I have a vision for the future. I'm making money and I can give some of it to my family."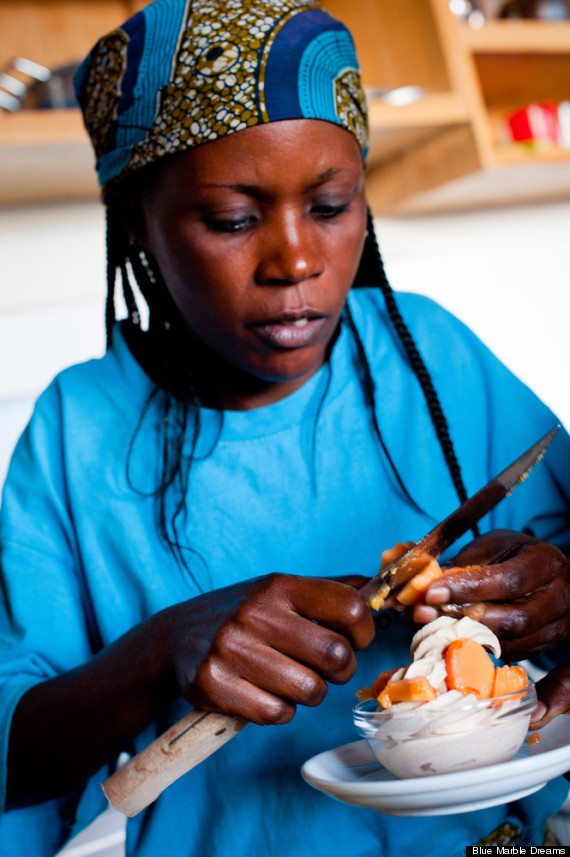 While Sweet Dreams is a first for Rwanda, the shop's nine-person all-female staff has blazed other trails, too: They are part of Ingoma Nshya, the country's only female drumming troupe, according to NPR.
The troupe is made up of both Hutu and Tutsi women, who would have been bitterly divided during the Rwandan genocide 20 years ago that saw more than 1 million people murdered in three months. Today, they're friends who have risen above their country's historical atrocities, and are shattering gender roles in a nation where many believe drums should only be played by men.
These barrier-breaking women are featured in an award-winning film, appropriately titled, "Sweet Dreams." The film highlights the profound accomplishments made by the women in a place that has not only survived, but triumphed, in the face of significant heartache.
"We've seen it in movies," a young man says regarding ice cream, showing just how rare the western treat has been in Rwanda.
To some, ice cream is just ice cream. But it's so much more to Ingabire.
"If you eat ice cream," she said to NPR. "You are enjoying your life. You are not scared of the others for taking something you know you want."
To learn more about "Sweet Dreams," visit the film's website.
Before You Go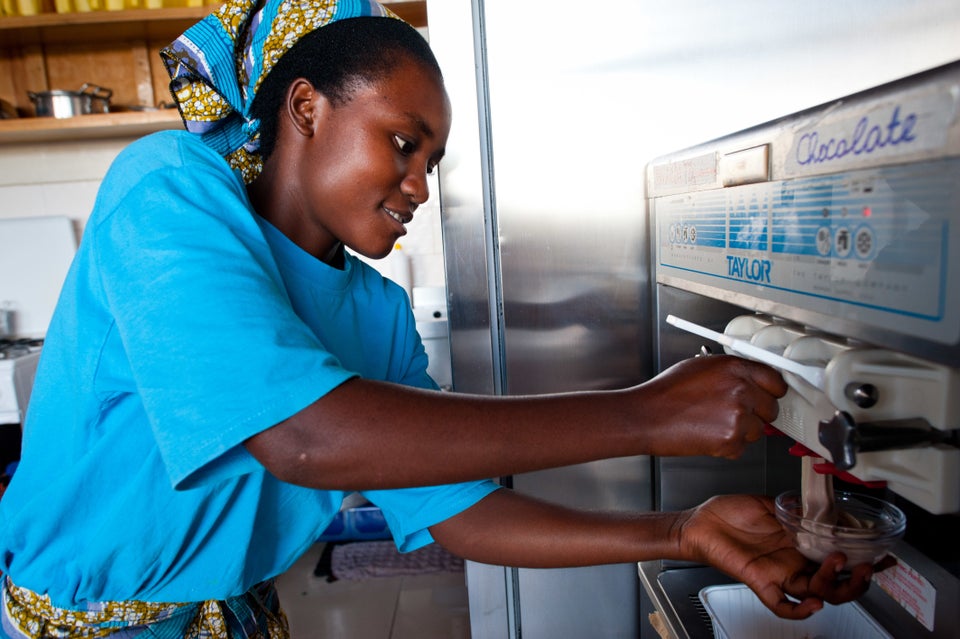 Courtesy Blue Marble Dreams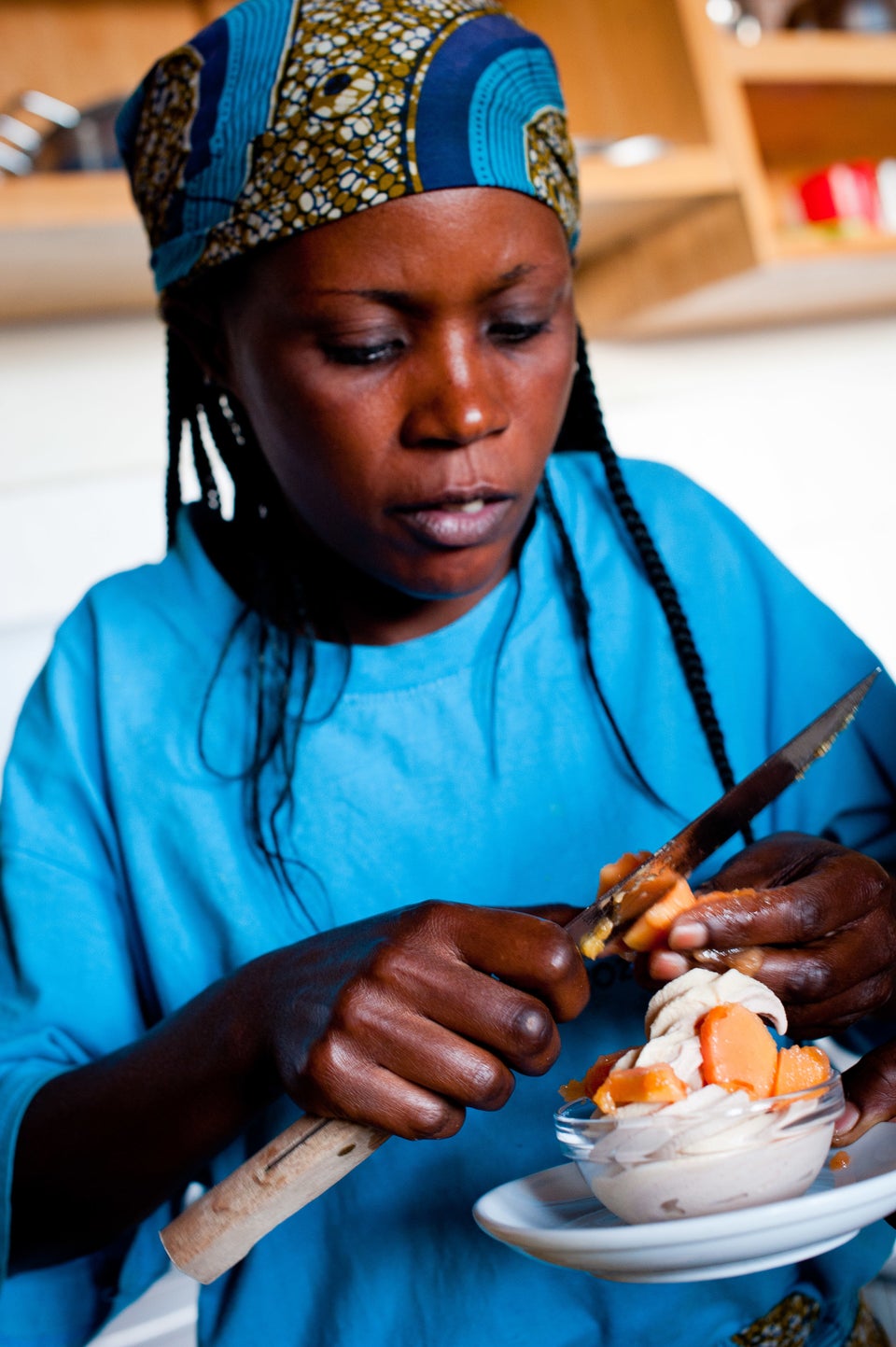 Courtesy Blue Marble Dreams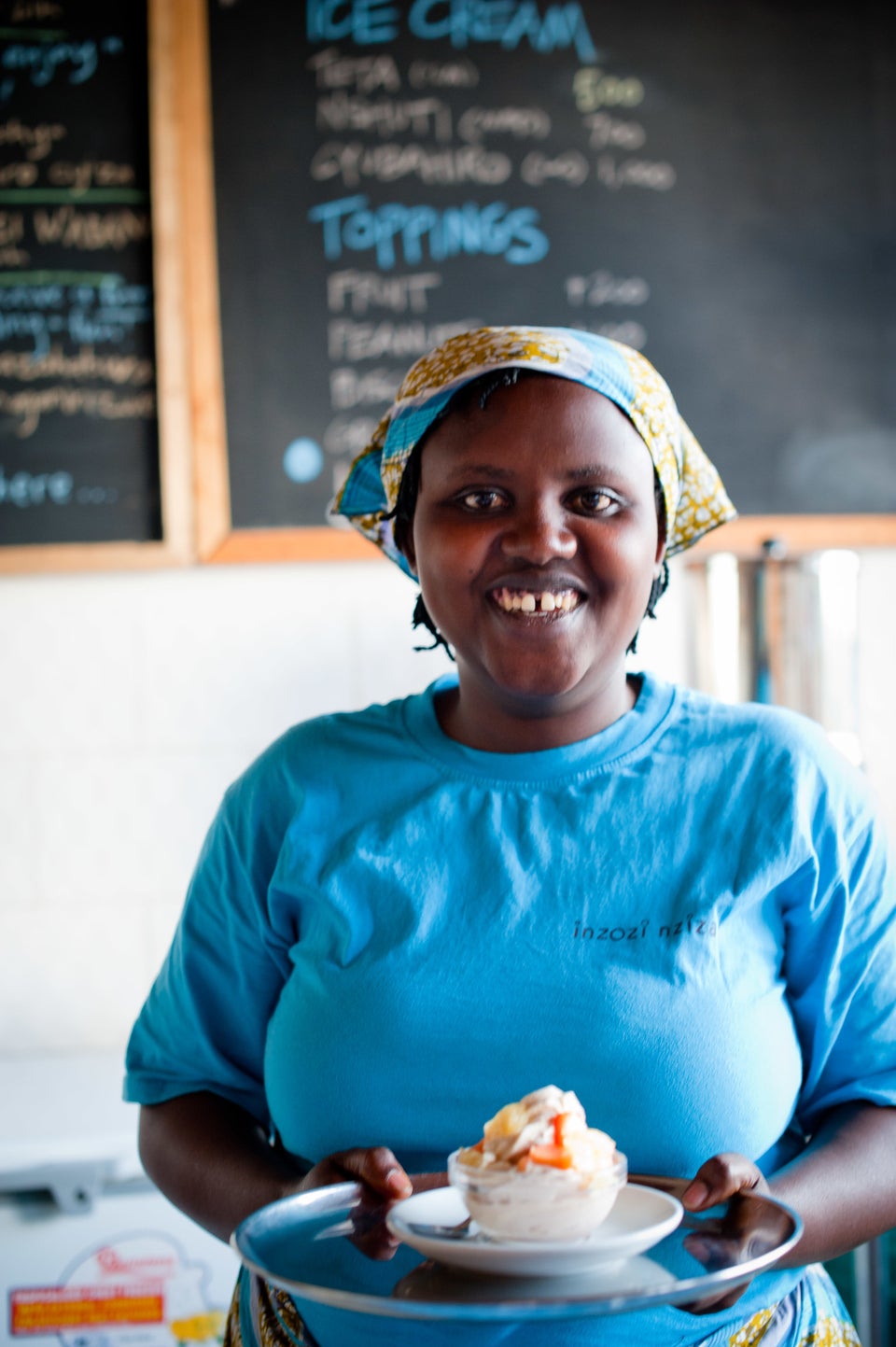 Courtesy Blue Marble Dreams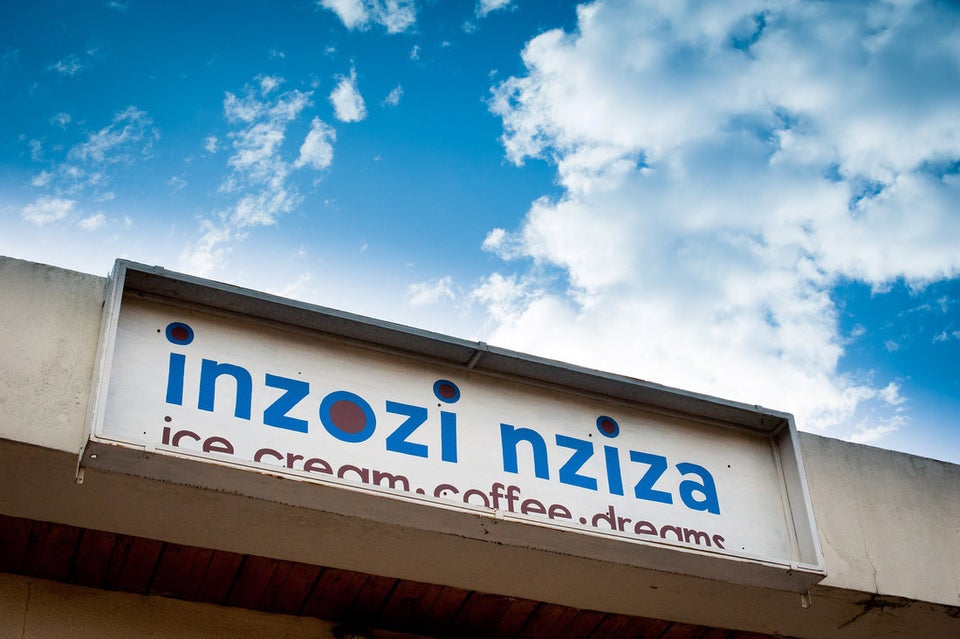 Courtesy Blue Marble Dreams