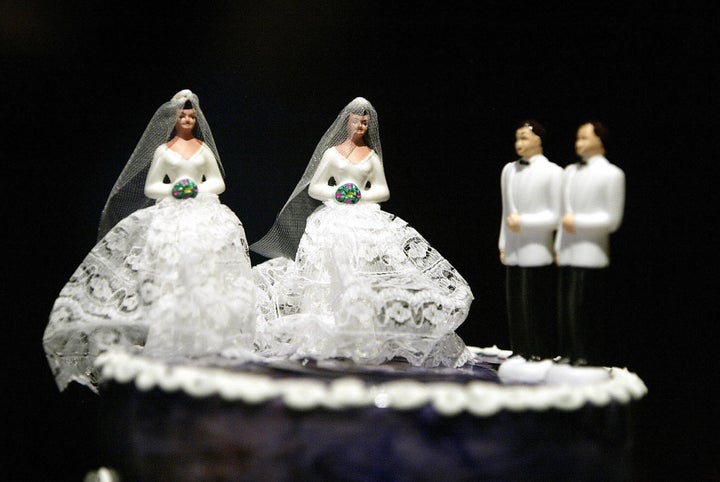 Laurel and Rachel Bowman-Cryer, in partnership with the global nonprofit organization, are asking supporters to be a "virtual cupcake" to support the creation of Sweet Equality Cakes, a new bakery to be situated in the same vicinity as Sweet Cakes by Melissa. The bakery will be used to provide on-the-job training in food preparation, customer service and management for homeless lesbian, gay, bisexual, transgender and questioning (LGBTQ) youth.   
Click below to donate to "Sweet Equality Cakes," then scroll down to keep reading: 
Organizers say the fundraiser is a pro-LGBTQ response to a number of successful crowdsourcing efforts created in support of Sweet Cakes by Melissa afters its owners, Aaron and Melissa Klein, were fined $135,000 for discriminating against the Bowman-Cryers when they rejected their order in 2013. 
"The world has so much hurt in it, and it's a shame that people are putting their resources toward a campaign that sends such a negative message to society," Planting Peace President Aaron Jackson told The Huffington Post in an email. "Consistent with our response to negative acts by anti-LGBTQ groups, our goal with our counter-campaign is to turn this into a positive act and message for LGBTQ youth."
The Bowman-Cryers, who gave their first interview about the bakery debacle to The Willamette Week last week, echoed those sentiments, telling The Huffington Post that it was a "great honor to be able to partner with Planting Peace to see something positive for the community come out of the difficult situation we have faced."
Although the charity previously focused on rainforest conservation, Planting Peace is perhaps best known for the creation of the "Equality House," a home situated across the street from the notorious anti-gay Westboro Baptist Church in Topeka, Kansas, which members painted in rainbow colors as a visible celebration of LGBT pride.  
Head here to read more about the "Sweet Equality Cakes" fundraiser.  
PHOTO GALLERY
11 People Who Are Totally Overreacting About Gay Marriage
Calling all HuffPost superfans!
Sign up for membership to become a founding member and help shape HuffPost's next chapter