Pistachio cupcakes are pure comfort food. Made with instant pudding and love, these are an after-school treat everyone will adore.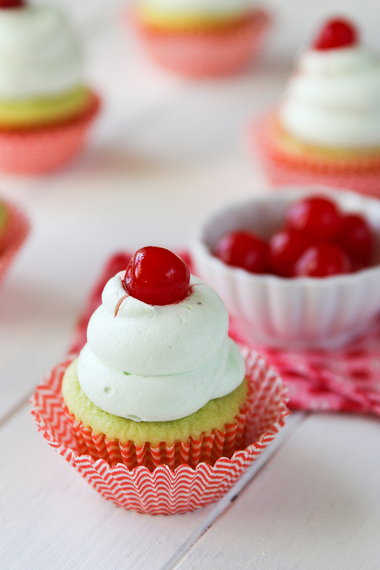 When I was in elementary school, I discovered pistachio pudding. It was honestly a revelation -- the buttery, smooth flavor with a hint of cherry was one of the best things I'd ever eaten. Even the cool, green color was gorgeous, making me feel like I'd been robbed for all my years. Here I'd been settling for chocolate and vanilla, when this magical pistachio flavor existed!
When I discovered how simple it was to make instant pudding myself, it was all over. Whisk in some milk, cover the bowl with foil and hide in the fridge behind a head of lettuce. Breakfast for a week!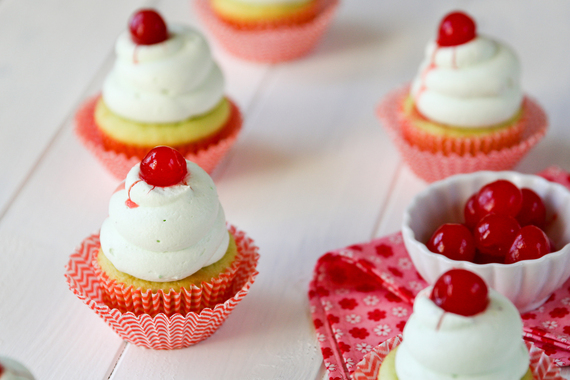 As a child, I was quite a snack hoarder. I remember wishing I could be like candy-hoarding Claudia Kishi of The Babysitters Club. I'd often try to hide Twizzlers or candy bars in my room like she did, but it always lost it's thrill. Have you ever eaten Twizzlers that sat under your mattress for two months? Not so fabulous.
I still have nothing but love for instant pistachio pudding. It's honestly one of my favorite comfort foods, and I love trying to find new ways to work it into a dessert. So you can imagine my surprise when I realized that I'd never made pistachio cupcakes. How have I even been living without them for all this time? What is this madness?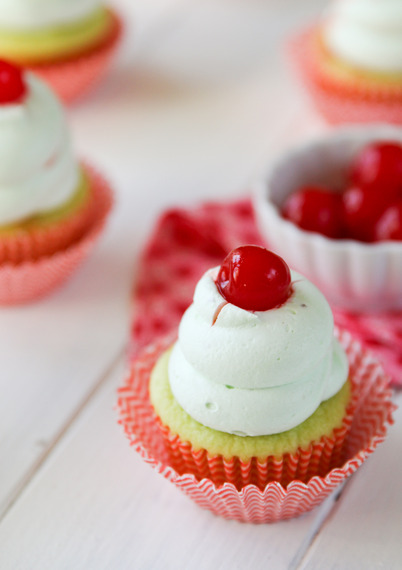 I used pistachio pudding in both the cupcakes and the frosting in this recipe, which was a stroke of genius, if I do say so myself. A splash of almond extract in the cupcake batter boosts the pistachio flavor, and the frosting is one of my favorite recipes. It's creamy, light, and not too terribly sweet.
If pistachio isn't your thing, you can sub the puddings in the batter and frosting for any other flavor. Banana pudding? Cookies and cream? The possibilities are endless!
Kristan is known for her candy creations and hilarity on
. We know where her true genius is, though: fanciful fanatical
creations!