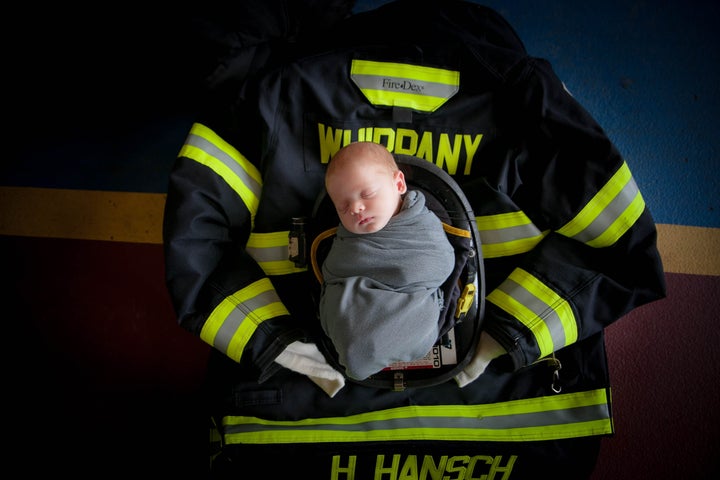 When Lauren and Henry Hansch welcomed their second child, they celebrated his birth with a special newborn photo shoot. Henry is a volunteer firefighter for the Whippany Fire Department in New Jersey, so they decided to incorporate his work into the photos.
The Hansches enlisted photographer Stephanie Willoughby of Little Love Stories Photography to bring their vision to life. Their son Hudson's shoot took place at the fire station and featured fire trucks, hoses, uniforms and more.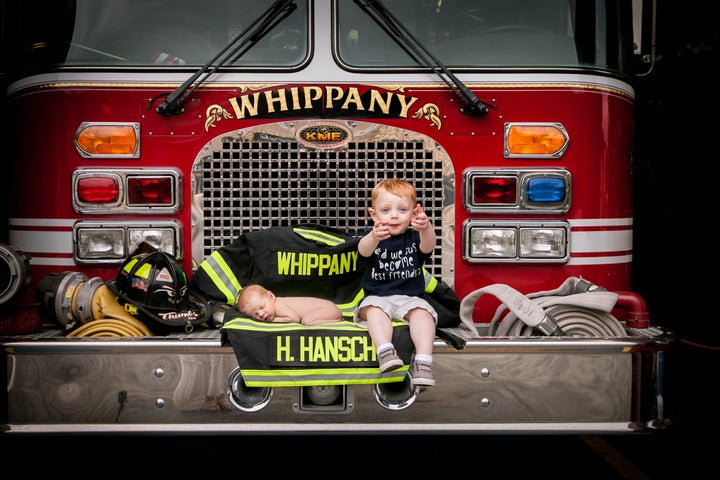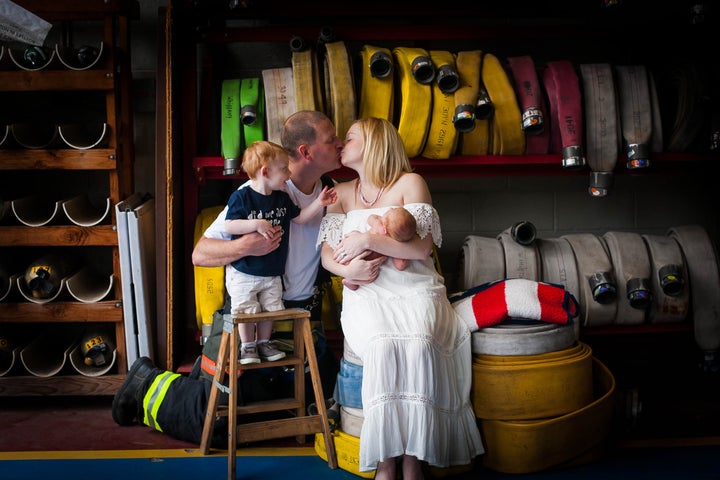 Hudson's parents and older brother, Henry Jr., appeared in the photos as well.
"This family is the type of family that you meet and you instantly feel like you're their friend," Willoughby told HuffPost. "They are open and caring and completely in love with their boys, and as a result their boys are open and caring and loving too."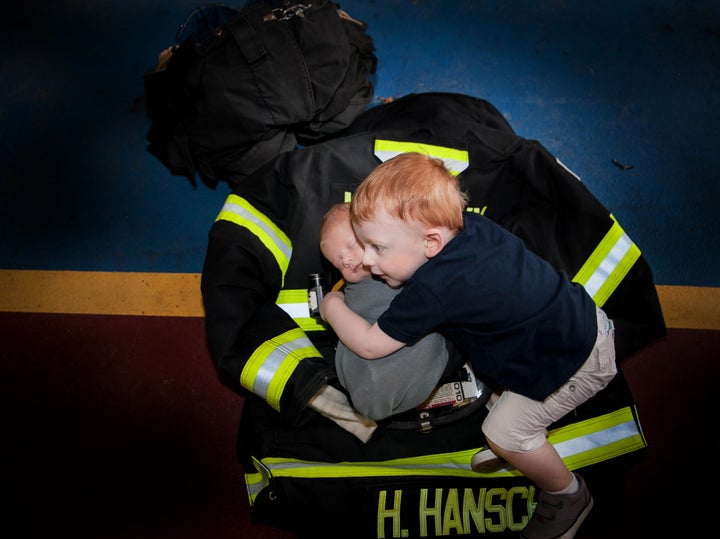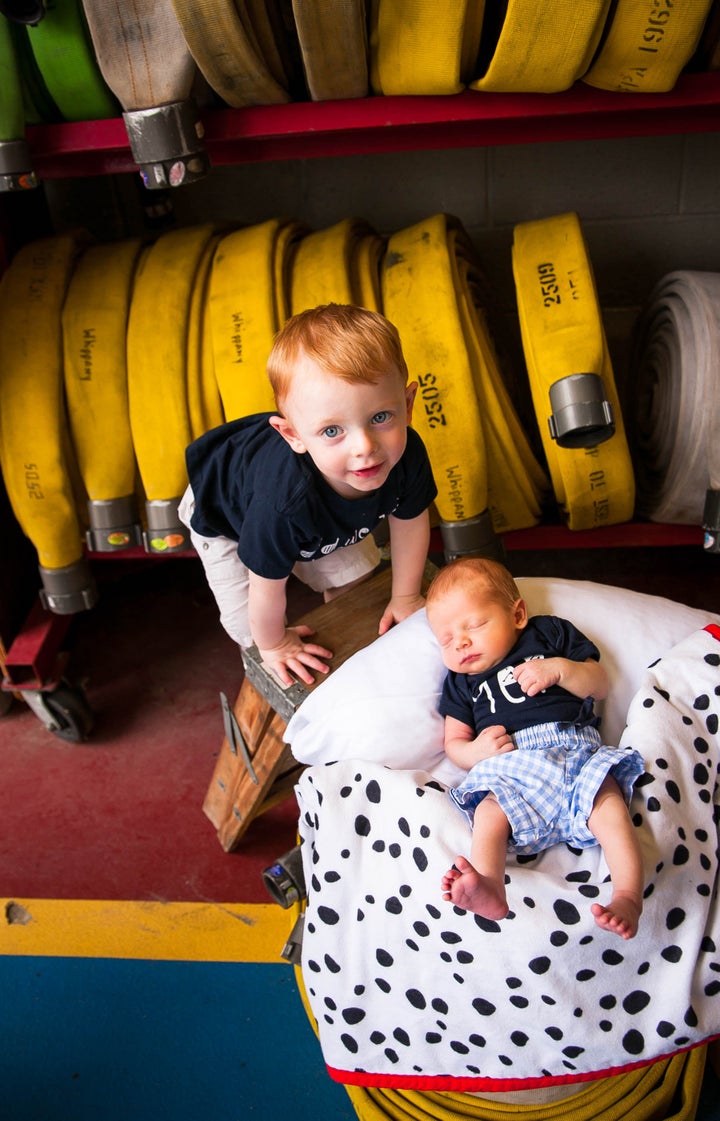 The photographer said the two brothers had a special bond. "During the shoot, the boys were very connected," she said. "Henry was curious about his little brother being posed on these giant props, but he was reassured by his parents and myself that Hudson was completely safe."
Lauren and Henry Sr. did a similar newborn shoot with their first son as well.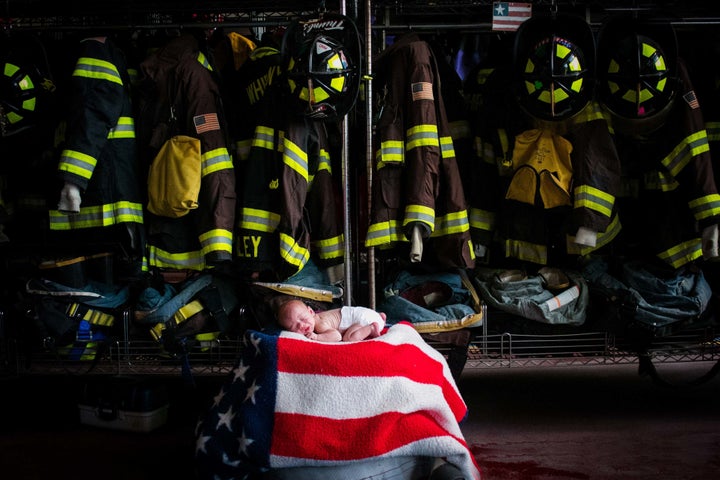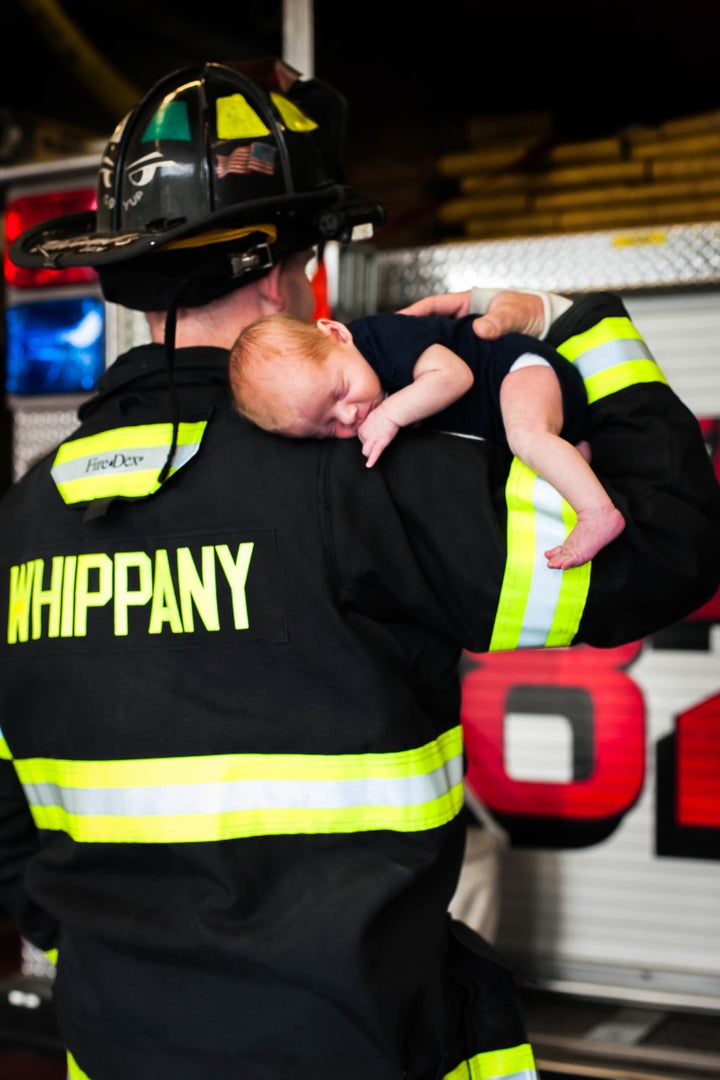 Willoughby said Lauren and Henry loved the finished photos. "I knew when we were shooting that we had something magical, and once I saw the images I was just so happy to have captured the connection between them," she explained.
The photographer told HuffPost she hopes people see the sense of love and service that the family embodies.
"For me the whole shoot was about the legacy of their family and telling their unique story," she said. "Henry and Hudson will have a heart to serve and protect people, because those values are being instilled in them."
Keep scrolling and visit Willoughby's website to see more photos from baby Hudson's fire station shoot.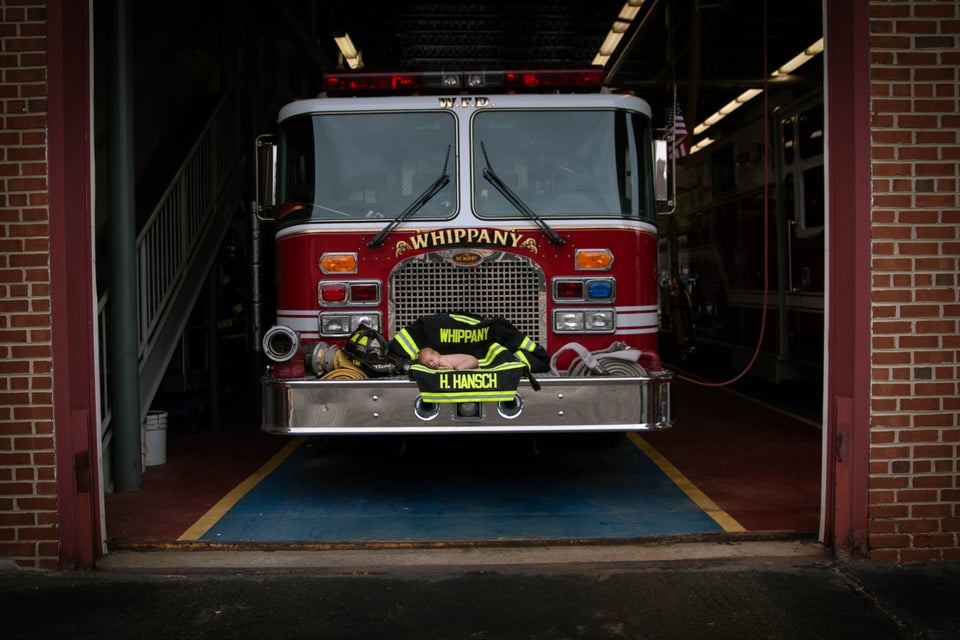 Little Love Stories Photography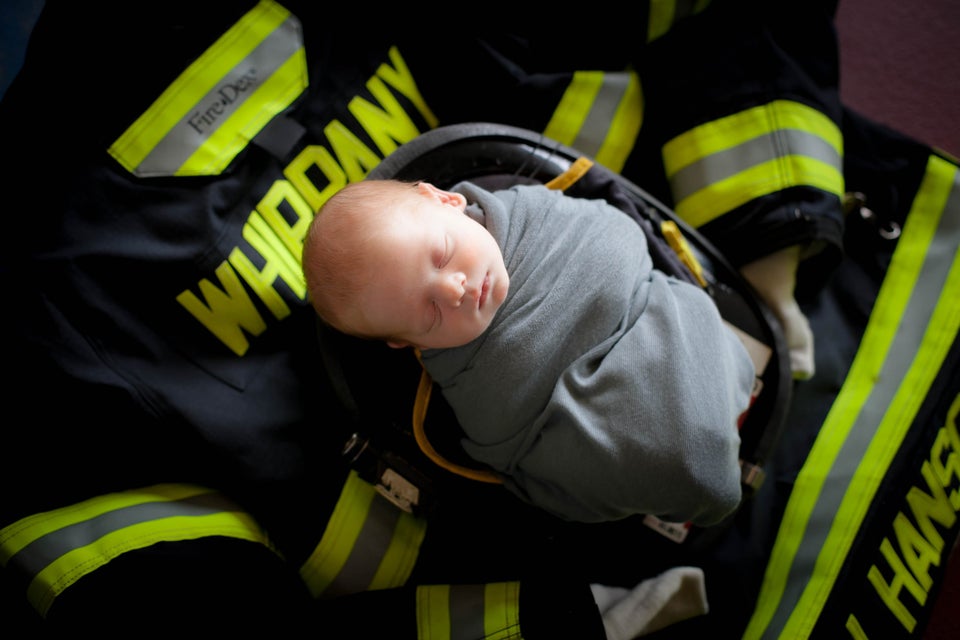 Little Love Stories Photography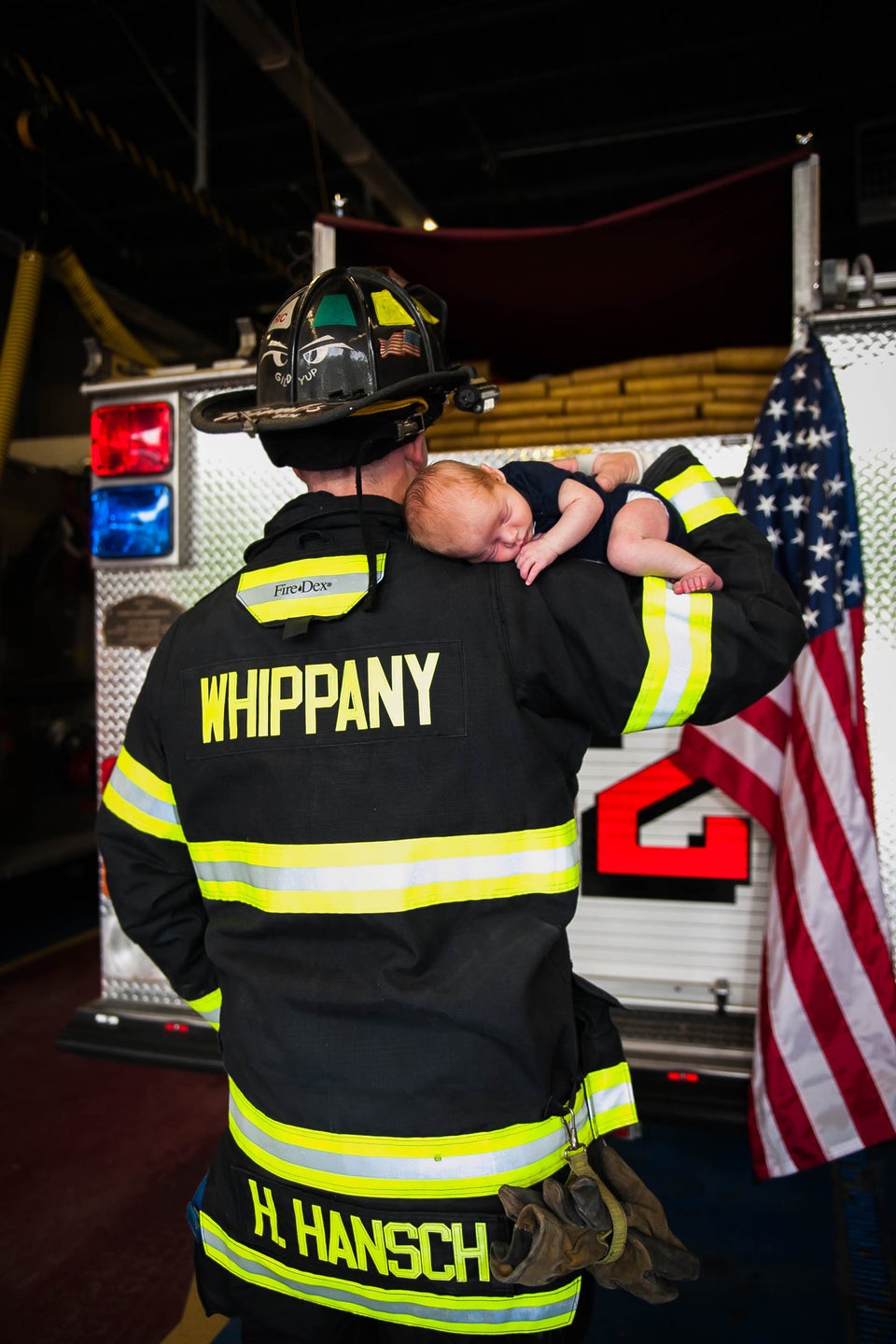 Little Love Stories Photography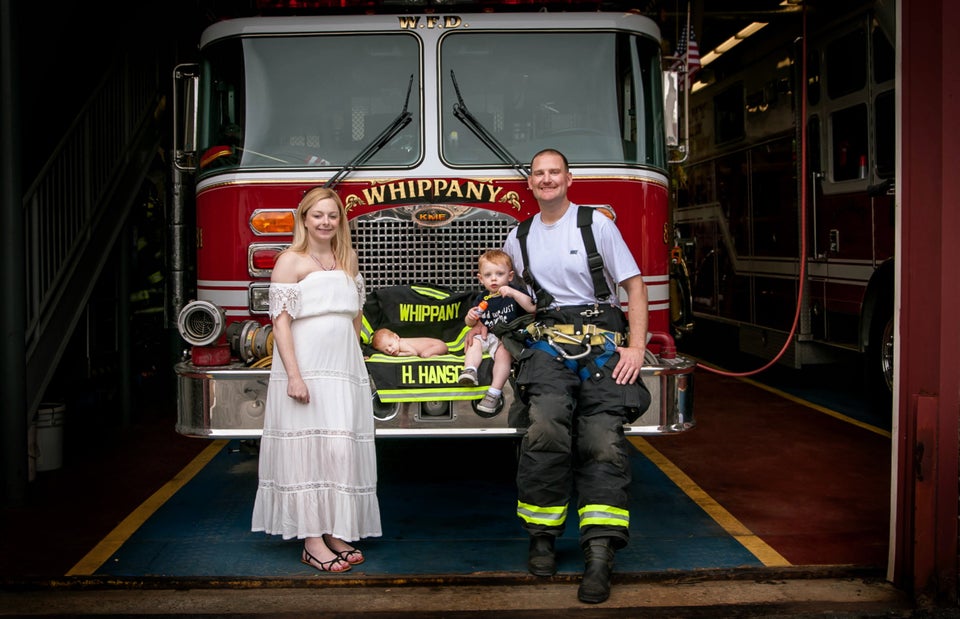 Little Love Stories Photography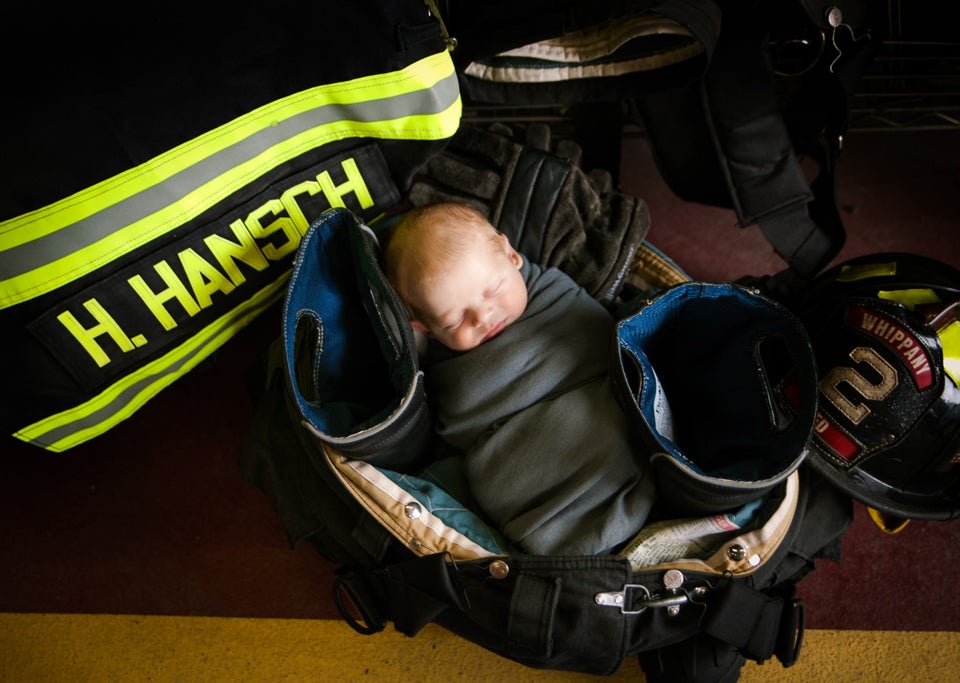 Little Love Stories Photography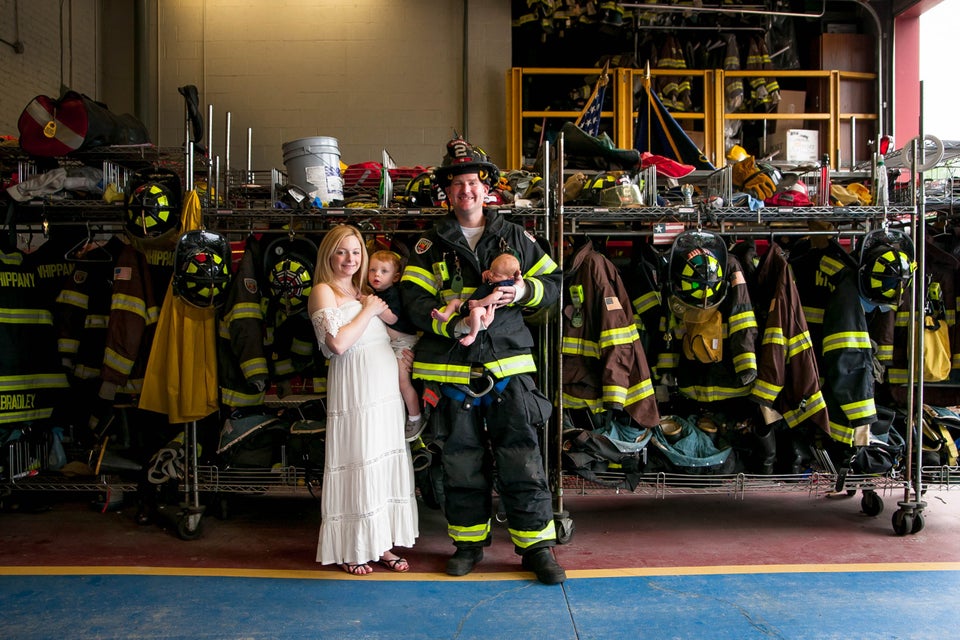 Little Love Stories Photography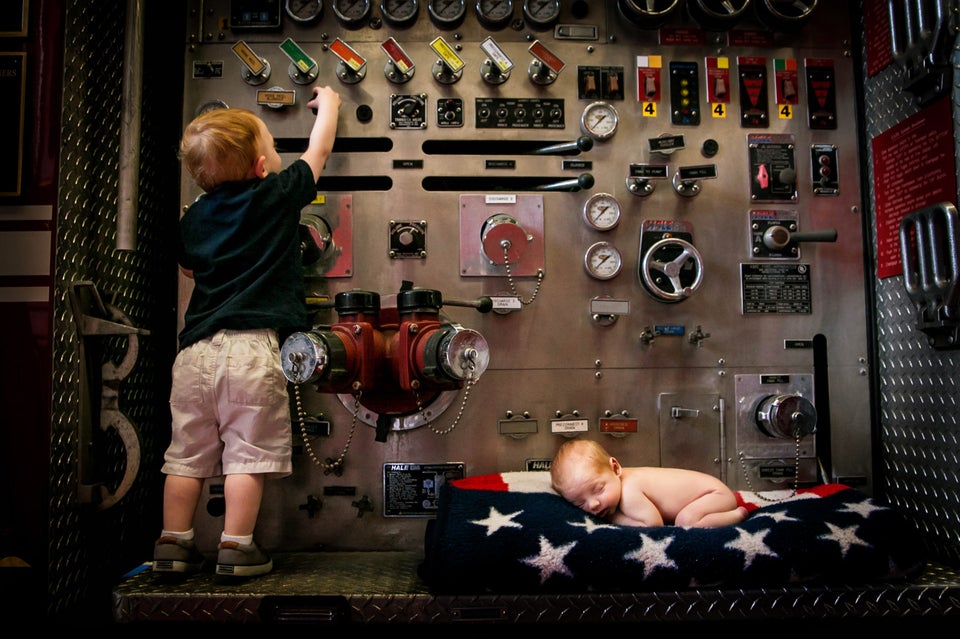 Little Love Stories Photography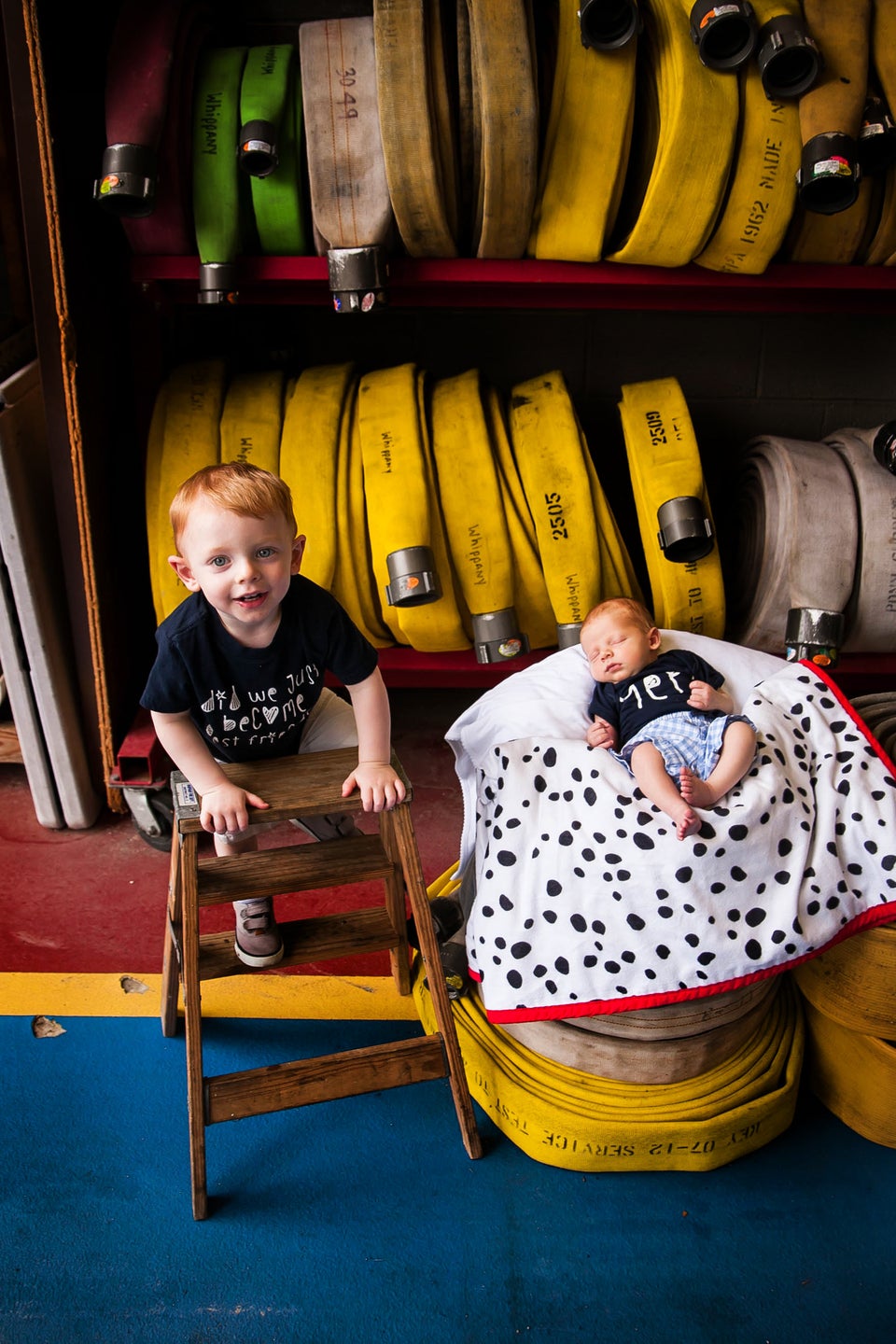 Little Love Stories Photography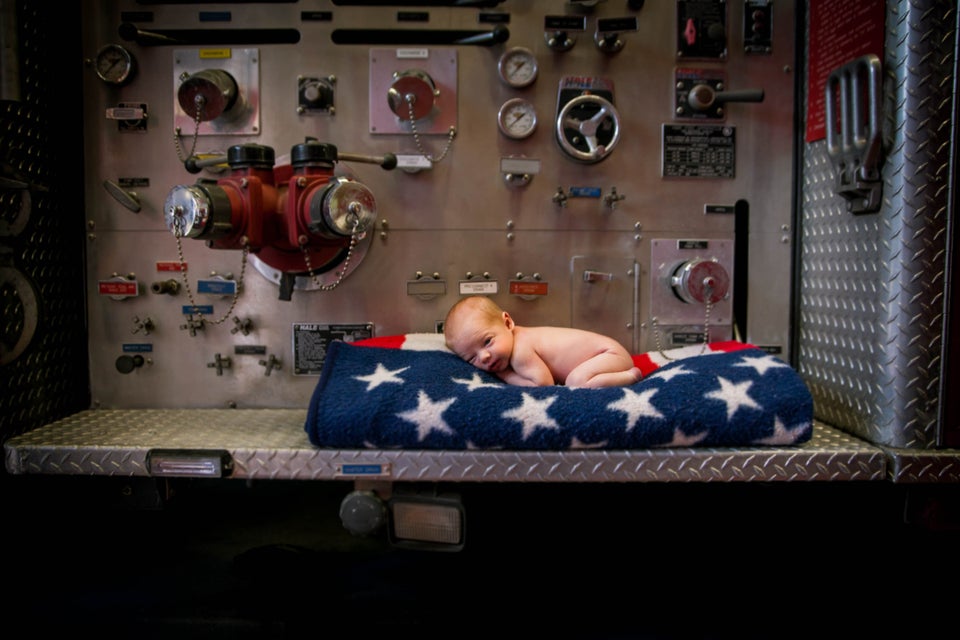 Little Love Stories Photography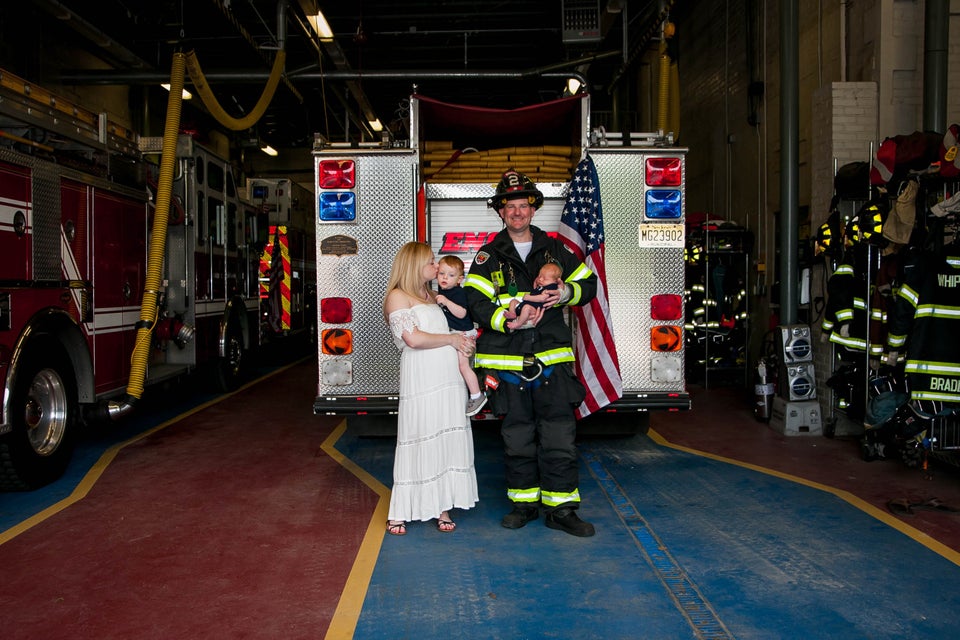 Little Love Stories Photography