Dwayne "The Rock" has a lot to celebrate.
The actor and wrestler has had a slew of recent success with projects like "Moana" and "The Fate of the Furious," and of course, he's the proud father of two daughters ― 15-year-old Simone and 1-year-old Jasmine.
During his time as a parent, Johnson has shared some adorable photos and musings about raising kids. In honor of his birthday, here are some of The Rock's best parenting moments.
When he got real about baby poop
The actor posted an adorable photo on Instagram, along with a hilarious caption. Writing about a special father-daughter talk they had, he recalled, "I told her, 'Baby girl when you grow up, you get out there and dent the universe thru hard work and sweat. And always make sure you do it in a positive way with class, dignity and respect,'" he wrote, adding, "She responded by poo'ing on me in this moment as she plays her favorite game, 'Drum time on daddy's big head.' It was a good talk."
When he showed his nurturing side
Last Valentine's Day, the father of two posted an Instagram video that shows him bottle-feeding his 2-month-old daughter Jasmine. "There's a lot going on with daddy right now," Johnson said in the hilarious video. In the caption he noted, "Cause y' know daddy feeds everyone on Valentine's Day. #BrownLegsAndMilk."
When he recalled the first thing he said to his first child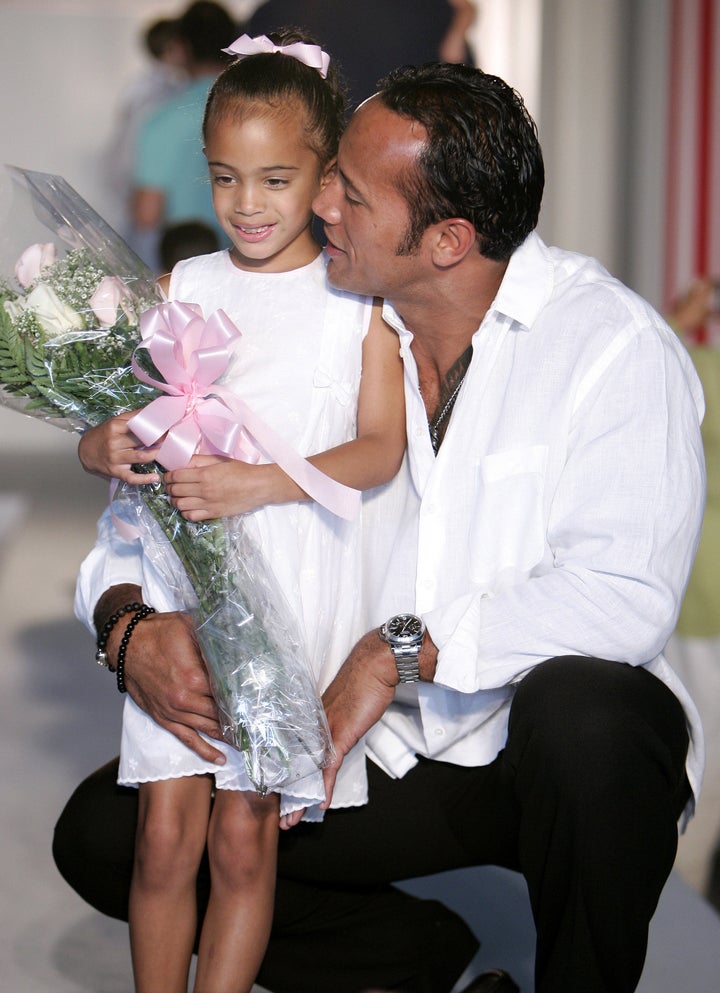 "I realized being a father is the greatest job I have ever had and the greatest job I will ever have," the actor said on an episode of "Oprah's Master Class" in 2015. "I always wanted to be a great dad. I always wanted to give Simone things that I felt I never got." The actor also recalled the moment his first child was born. "I said to her, 'I will always, always take care of you, for the rest of your life. You are safe,'" he said.
When he came up with an adorable solution for Jasmine's Santa fears
After his daughter had a meltdown meeting Santa Claus, Johnson came up with an unconventional solution to the holiday photo mishap. Knowing that Jasmine loves Pikachu so much, the dad dressed up in his Pikachu costume to take a happy photo with Jasmine.
When he shared his first photo of Jasmine with a beautiful caption about fatherhood
"Kinda crazy but in this cool and powerful skin to skin bonding moment with my newborn baby Jasmine, I had just one wish I asked the universe," The Rock wrote in his Instagram caption. "Give me the strength to be a better man today than I was yesterday. If I can accomplish that, then I'd have a good shot at being a great father. To all you young men out there who will be fathers one day, the goal of 'being better' will never steer you wrong."
When he remembered what really matters in parenthood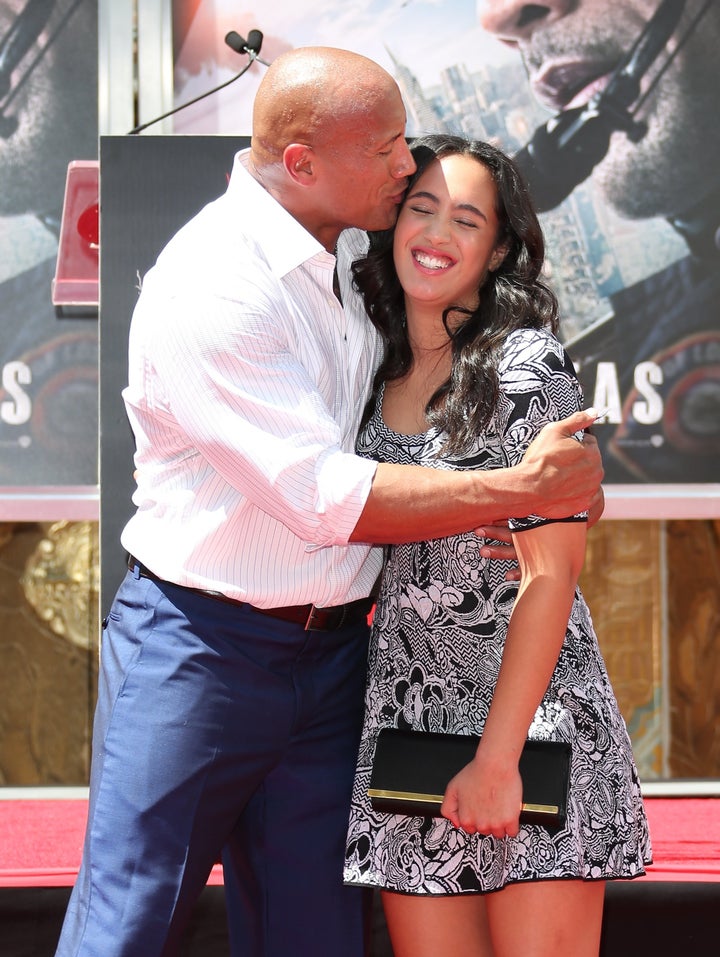 "Throughout the years, throughout the ups and downs, I've realized that the most important thing that I could do with my daughter is lead our life with love," he said in a 2015 interview with Oprah. "Not success, not fame, not anything else but, 'I'm always here for you. I love you.'"
When he brought Simone to the People's Choice Awards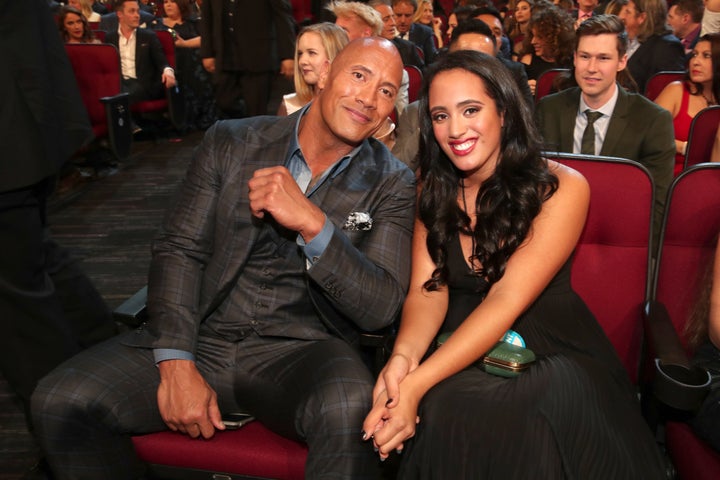 Johnson brought Simone as his date to the 2017 People's Choice Awards. He also brought her to the MTV Movie Awards in 2016 and the Golden Globes in 2016.
When he shared his feminist "goals" for Jasmine
Johnson posted an Instagram post with an empowering caption. "Jazzy, let daddy tell you his goals," he wrote. "By 5, you'll be looking people in the eye when you firmly shake their hand. By 8, you'll know how to fish, drive daddy's pick up truck and do cardio. And by 10, you'll be able to directly say to people, 'Great job, I like it a lot, but let's see how we can make it better.'"
When he talked about his lullaby for his daughters
The Rock told People in November about a lullaby he sang for Simone and now sings for Jasmine and then proceeded to sing the sweet tune.