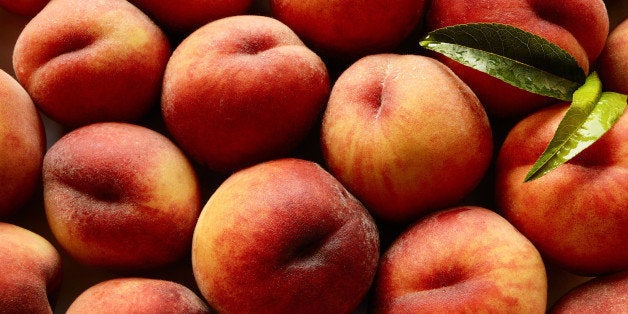 If you've ever suffered from yeast infections or UTIs, Sweet Peach could help you. But if you're hoping this probiotic will make your nether regions smell like ripe fruit, you're out of luck.
It was previously reported, by this outlet among many others including Inc., Business Insider, BuzzFeed and ValleyWag, that "Sweet Peach" was designed by two men -- Austen Heinz and Gilad Gome -- and would make a woman's vagina smell like ripe fruit.
In reality, Sweet Peach is a personalized probiotic designed by 20-year-old student Audrey Hutchinson, that was created to help women manage UTIs and yeast infections. Heinz is a minority stakeholder in the Sweet Peach company, owning 10 percent. Gome is not involved with Sweet Peach at all, but works on another personalized probiotic. Heinz and Gome's presentations at this week's DEMO conference, along with Heinz's subsequent interviews with various media outlets, including this one, caused confusion about the product's purpose.
Hutchinson became interested in probiotics -- orally-administered pills that introduce beneficial bacteria into the body -- after her own recurring experiences with yeast infections and UTIs, caused by imbalances in bacteria. Hutchinson told HuffPost that most probiotics currently on the market offer "a one-size-fits-all" approach -- something she says is often ineffective.
According to Hutchinson, Sweet Peach will provide women with kits allowing them to swab their vaginas at home, then mail the swab into a lab which will sequence the genomes of their vaginal bacteria. Sweet Peach will then create a personalized probiotic -- targeting UTIs and yeast infections -- based on each woman's swab. Women will be able to purchase a monthly regimen or a longer "subscription" based on their needs. More information will be available when the company launches their crowdfunding campaign this coming week.
"It's nothing about scent," Hutchinson told The Huffington Post in a phone interview. "A vagina should smell like a vagina, and anyone who doesn't think that doesn't deserve to be near one."
Heinz told The Huffington Post in a phone interview that his involvement with the company is that of a stakeholder, and that he fully supports Hutchinson's work and regrets not mentioning her in his presentation this week. He also clarified that while he thinks it's scientifically possible to make a vagina smell like a peach, that is not the goal behind Sweet Peach.
"I never said anything about making vaginas smell like peaches," Heinz told HuffPost. "The commercial product is not scented. [The goal is] to restore normal, healthy scent -- as a byproduct of being healthy and not having these infections."
Hutchinson also hopes that the product will empower women by giving them more information about their bodies, and offering targeted solutions to often embarrassing problems.
"This way people don't have to go to clinics, or pay to see a doctor," Hutchinson told HuffPost. "It's an affordable way for women to have agency in their reproductive health."
This article was updated and revised from its originally published version to address misinformation and omissions regarding Sweet Peach and its product, and with regard to Heinz and Gome's relationship to the company.
Before You Go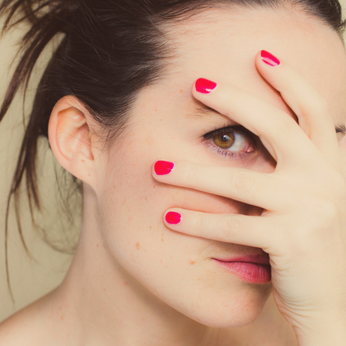 6 Ridiculous Products That Make Women Less "Gross"
Popular in the Community