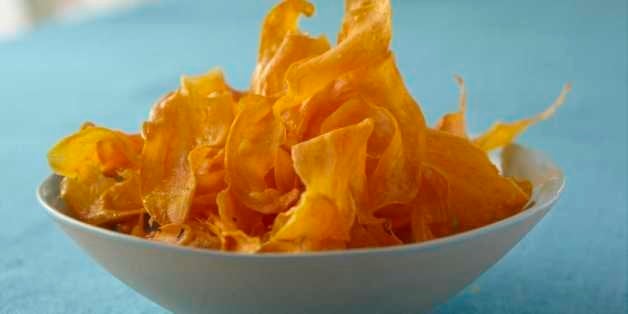 Potato chips have a very special place in our lives. Next to (or sometimes in) our sandwiches, keeping us company as we watch tv, satisfying our stomachs and hearts alike. We like them any which way: barbecue, kettle, even sweet potato. One way they're particularly good is when homemade. If you're a chip lover, and you've never made your own batch, it's time to remedy this straight away.
Making homemade potato chips couldn't be easier. All you need is vegetable oil, a heavy skillet and your spuds of choice. Since we're making our way into fall, we think sweet potato chips are the way to go this time of year. Try this recipe. You won't be disappointed.
Get more sweet potato recipes.