A Minnesota woman traveled to Charleston, South Carolina, this week to visit the church where nine people were shot to death during Bible study in June. She brought 56 sweet potato pies, baked with the intention of helping the community heal.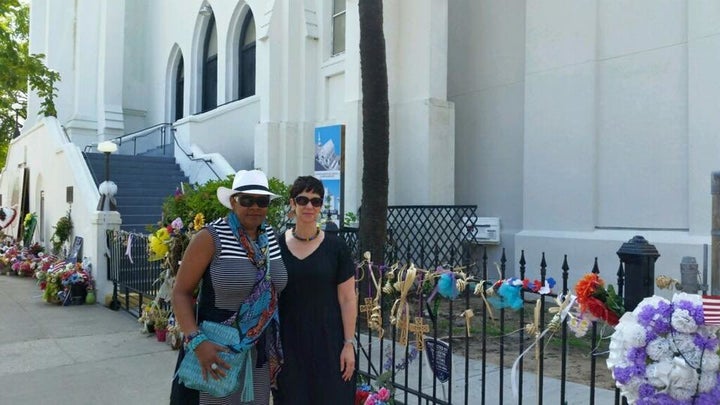 "I believe that the sweet potato pie is the sacred dessert of black culture," Rose McGee told The Huffington Post from Charleston on Thursday.
McGee recalled lying in bed on the evening on June 17, watching television reports of the shootings at Emanuel AME Church. She turned off the TV, unable to comprehend the violence, and went to sleep. The horror set in when she awoke. "All I could think was, 'What the heck is going on in our country and in our society?'" she said.
That's where the idea for the pie delivery came into being. McGee made a similar mission to Ferguson, Missouri, last summer, driving more than 500 miles to bring the embattled community a load of what she called "comfort pies." Her friend, Kate Towle, suggested she do the same for Charleston.
"Rose is somebody who really wants to teach the community about random acts of kindness," Towle told HuffPost. "Her focus is on bringing people together and she uses pie as her tool. She uses sweet potato pie as a catalyst for change."
People in McGee's community, and her friends and family, began donating money to cover the cost of the trip and shipping for the pies. She had decided to travel by air, because of the distance. One person donated frequent flyer miles so another local resident, Eden Bart, could accompany McGee and help her distribute the pies. A hotel in Charleston donated rooms for the women, McGee said.
Golden Valley Lutheran Church outside Minneapolis offered McGee use of its commercial-sized kitchen, and a diverse group of residents volunteered time on Monday to help her bake. They made a total of 86 total pies -- symbolizing how old Martin Luther King Jr. would be this year if he were still alive.
"It's because of [McGee's] loving spirit everyone took pride in the work," Towle said. "We all knew we were part of something great."
McGee and her team of volunteers prayed over the pies when they were finished. With the help of UPS, McGee packed up 56 of the pies to ship to Charleston. The rest were donated to AME churches in the Twin Cities or sold to offset the cost of the trip.
On Wednesday, McGee and Bart delivered the pies to Emanuel's Bible study -- in the very room where the gunman killed nine people. Roughly 150 people were in attendance, McGee estimated. That group included the Rev. Norvell Goff, who has stepped in to lead the church after the pastor, Clementa Pinckney, was killed in the shooting.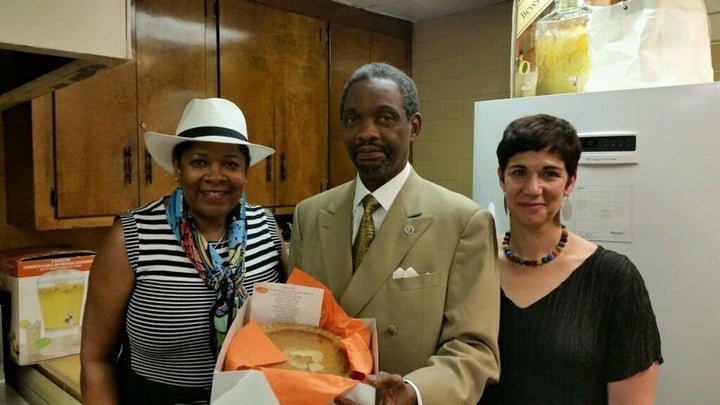 "I was able to actually cut the pie and serve every person there who wanted pie," McGee said. "What's been so powerful and extremely emotional for me has been the fact that people have received the love."
Each pie was baked with a heart on top, representing the love that McGee calls upon in her baking. She uses a recipe passed down by her grandmother, tweaked to reflect McGee's own life experience. She's sampled sweet potato pies around the country, she said, to see how a particular place infuses its own culture into the classic dessert.
"The pie I now have and share incorporates more than what I started out with as a kid," McGee said.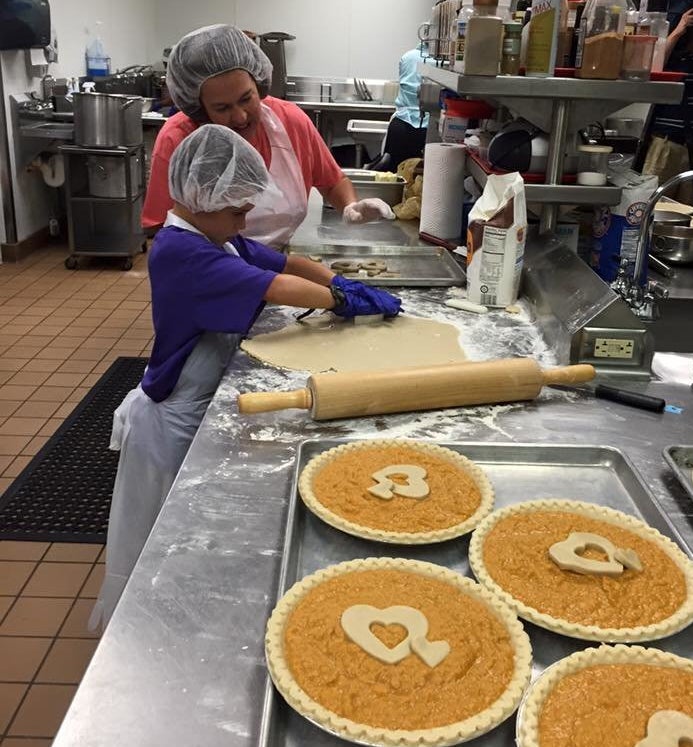 But the dish has carried with it a power to heal throughout its many incarnations. The sweet potato pies McGee ate as a child were baked by her grandmother and great-grandmother, often to comfort neighbors in times of illness and distress. "If somebody was sick or passed away, my grandmother would make this sweet potato pie," McGee recalled.
In Ferguson and in Charleston, the pies reflect McGee's own modest attempt to show care in places torn apart by hate.
"This trip has truly showed me its power," McGee said of the Charleston visit.
Wherever she goes, she treats the pies as a gesture of compassion. "Each person I approach, I ask if they'd be willing to accept a gift of a sweet potato pie, 'Because I'm concerned about you and want you to know I care about you and appreciate you.'"
McGee heads back to Golden Valley, a Minneapolis suburb, on Saturday. Before then, she said she hopes to stop by Mother Emanuel again to spend quiet time alone in the sanctuary. Between her day job at the Minnesota Humanities Center and her ambition to write a book about the history of sweet potato pie, McGee said the "comfort pie" movement isn't over yet.
"Ferguson is under storm again," McGee said. "I just want to go with pie and tell people, 'When you eat this, think about all the people who love and care about you.'"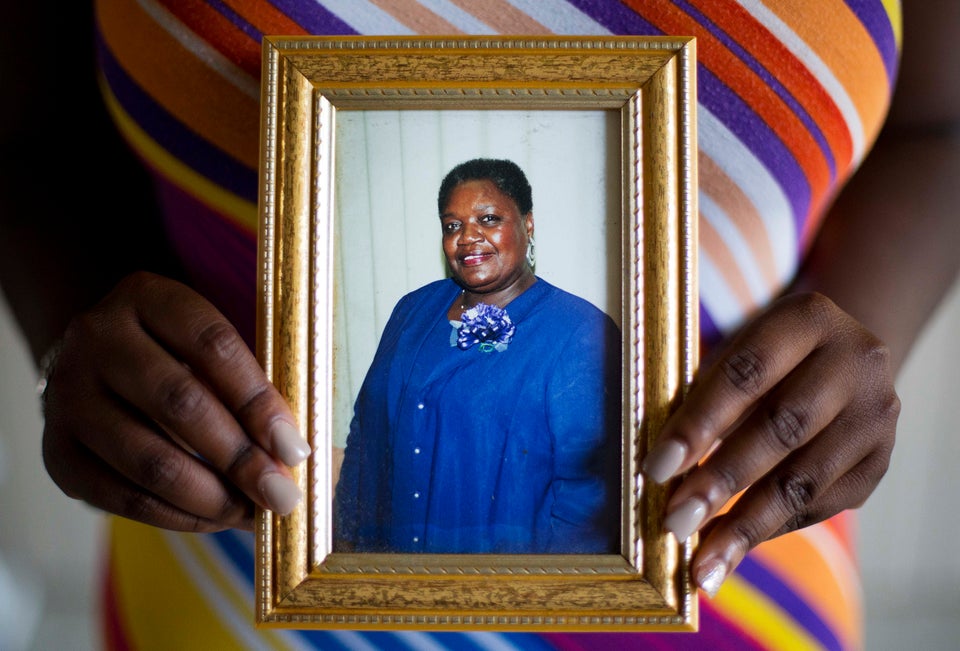 Charleston Church Shooting Victims
Popular in the Community