Attention, YA readers past and present.
If you've ever had a secret fantasy of seeing your face immortalized in pastel colors dripping with high school melodrama and an ambiguous yearbook-style backdrop, your time has come.
According to his website, James L. Mathewuse, the artist behind the "Sweet Valley High" book covers -- who's also dabbled with "Nancy Drew" and "Hardy Boys" series cover art -- takes requests.
This means you could arrange to find your very own face dressed up in lip gloss and too much blush, hiding behind shaggy '80s bangs and an uneasy expression, just like your childhood heroes Jessica and Elizabeth Wakefield.
For those unfamiliar with the "Sweet Valley High" legacy, the beloved series, written by Francine Pascal, tells the tales of twin sisters, Jessica and Elizabeth, identical in looks but opposite in personality. Together they attend high school in Sweet Valley, California, where they occasionally bump heads, switch places, and engage in other mischievous tween twin hijinks.
Tallahassee-based artist Mathewuse created the dreamy covers for over 250 of the legendary YA reads. His soft-hued images are now wildly nostalgic reminders of the days when high school was brimming with the promise of cute boys you'd bump into with your cafeteria tray at lunch and eventually win over at the local talent show. Or something.
If all this is bringing you way back, hit up Mr. Mathewuse and he will paint your head and shoulders like the long lost Wakefield you've always felt you've been. To brainstorm potential poses, be sure to peruse Paperback Paradise, the best satirical Twitter account for all vintage paperback fanatics.
Portraits begin at $200, and consultations are free. This is real, people. Hop to it.
Related
Before You Go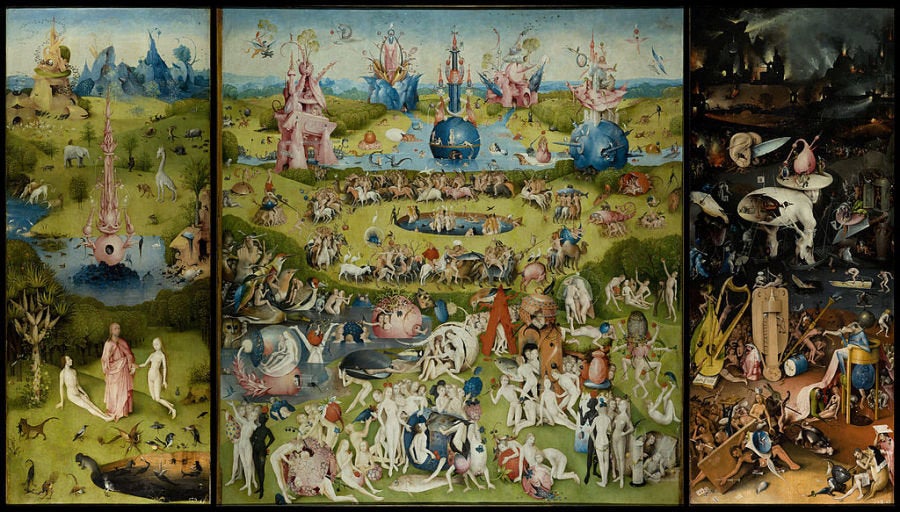 30 Artist Names You Are Probably Pronouncing Wrong
Popular in the Community