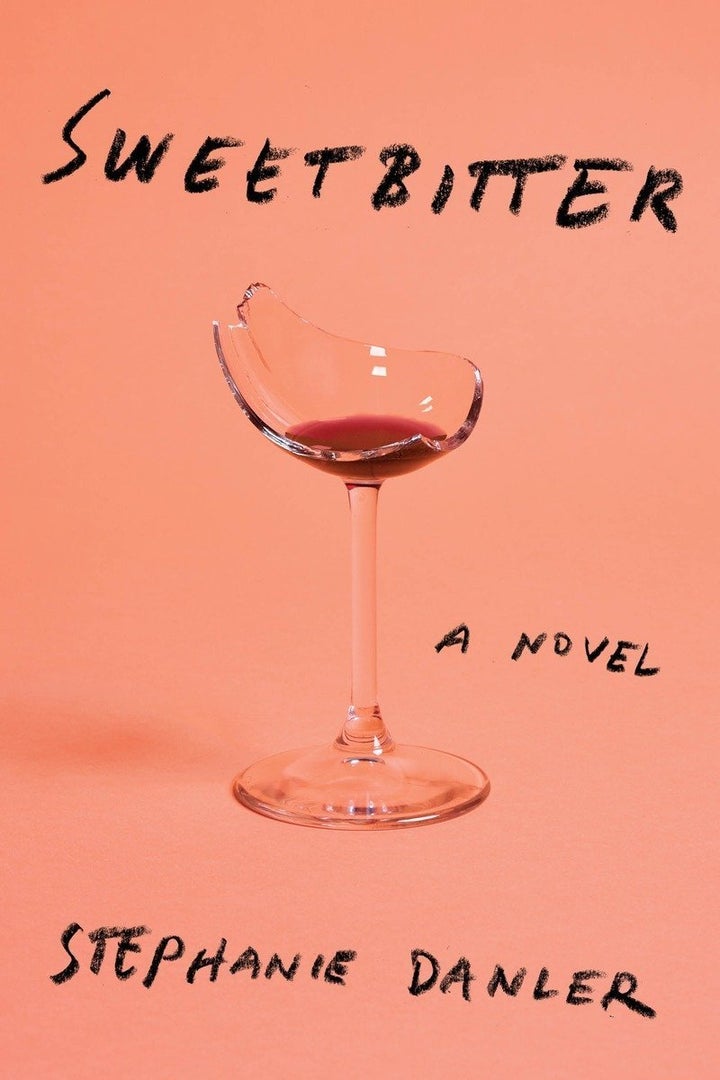 Sweetbitter faced dauntingly high expectations for many months before any reviewers, let alone members of the general public, had the opportunity to read it. Stephanie Danler was an unpublished writer working as a waitress at Buvette, a West Village eatery, when she mentioned her manuscript to a guest, an editor at Penguin Random House. The editor, Peter Gethers, agreed to take a look out of politeness, but was staggered by its quality. The manuscript was soon snatched up for an enormous two-book deal by Knopf.
"The unlikely way the book came to him has the whiff of an urban legend," wrote The New York Times' Alexandra Alter in 2014. That, or a fairy tale -- a lens Danler's blonde, blue-eyed beauty only emphasizes. The whole thing seems almost too good to be true. In an EW article about several women authors who've recently received large advances, the question of whether their personal attractiveness influenced their compensation floated above it all. Claudia Herr, who acquired Sweetbitter for Knopf, responded, "We would have paid her the same money if she weighed 500 pounds and was really hard to look at. That's my firm belief." The response didn't play well, but it's clear what she wanted to push back against the idea that Danler's work didn't stand on its own, but hung even in part on her youthful good looks.
That's a really tough question to have in mind as you evaluate a book, especially knowing how difficult the world of publishing can be for women, whether they're being marginalized for not being fuckable, or being dismissed for being too fuckable. It's not really fair for Sweetbitter, which is still, in the end, a debut novel, to have those expectations on its naive shoulders.
The reviews thus far have been strong, however, so the book can clearly stand up to an unusual level of scrutiny. It's a sensual, hazy book, with scenes meant to be basked in rather than hurried through, and Danler's years of eating and observing in the city are put to good use. Like the author, the book's protagonist, Tess, has moved to New York City from the Midwest and landed a job at the Union Square Café (which is not named in the novel, but is recognizable). There, as an inexperienced back waiter, she's swept into a delirium of exhausted days and wasted nights with her new service family; she has to learn the ways of the restaurant, acclimate to the demands of serving in a New York City restaurant, and figure out her place in a group of waitstaff, bartenders and chefs who've been working together for years.
Quickly, Tess gravitates toward Simone, a long-time waiter with serious wine expertise and a worldly manner, and toward Jake, a troubled but gorgeous bartender who shares an indecipherably close platonic intimacy with Simone. As Simone takes Tess under her wing, spending private sessions teaching the new back waiter about wine -- how to taste it, how to distinguish different appellations and vintages -- Jake and Tess fall into a fevered fling, despite the older woman's disapproval.
As the year whiles away, Tess might still be called "the new girl," but Danler adeptly captures the murky transition from those first terrifying months as a working adult, as a New York City transplant, to the inevitable time when each moment of your routine seems as simple as breathing, and when you get a chance to stop and notice, you realize that you're not faking it anymore -- you've made it.
Despite those heightened expectations, Sweetbitter is not a perfect book. Danler's passages on flavor and food walk the tightrope between profoundly enticing and overwrought, occasionally tipping toward the latter. On apples, she writes, "I only knew that it was a humble fruit, made for unremarkable moments. It's just food, I thought as I finished it, core and all. And yet it carries us into winter. It holds us steady." Maybe, yet ascribing such intentionality to apples can smack of labored profundity.
On the other hand, here are heirloom tomatoes: "But this was so luscious, so tart I thought it victorious. So -- some tomatoes tasted like water, and some tasted like summer lightning." Perfect.
In part it's the polished, MFA-esque style of Danler's writing that can make these awkward moments irritating. So much of the prose is streamlined, evocative, and then she'll describe how a character "regarded me with a passive reception to my words." This hiccups are more baffling than anything, arriving as they seem to without rhyme or reason.
The question of whether Sweetbitter is perfect, though, isn't a fair one. Nor is whether it lives up to the hype. The question, as with any new book, is: why read it? In the case of Sweetbitter, it's to somehow experience all five senses through the written word, to feel the frenetic pace of New York clattering in your bones, and to relive that time in your life -- wherever and however it was -- when you were ejected from your comfort zone and passed through a trial by fire to emerge a self-sufficient, triumphant adult. If a book could be a bottle containing a struggling New York transplant's first year of city life, Sweetbitter might just be it, and that's quite a feat.
A flawed but dazzling coming-of-age story, Sweetbitter captures foodie culture and the highs and lows of getting by in New York City.
What other reviewers think:
The New York Times: "It would be a tired story if it weren't so, well, for one thing true and for another so brilliantly written."
Kirkus: "The writing is mostly incandescent, with visceral and gorgeous descriptions of flavors, pitch-perfect overheard dialogue, deep knowledge of food, wine, and the restaurant business, and only occasional lapses into unintentional pretentiousness."
Stephanie Danler lives in Brooklyn and holds an MFA in creative writing from the New School. Sweetbitter is her first novel.
Readers who love sensuous food writing and narratives of city life.
"You will develop a palate.
A palate is a spot on your tongue where you remember. Where you assign words to the textures of taste. Eating becomes a discipline, language-obsessed. You will never simply eat food again."
"I flipped the shell back. I was prepared for the brininess. For the softness of it. For the rigidity and strangeness of the ritual. Adrenalized, fiercely private. I panted slightly and opened my eyes. Jake was looking at me and said, 'They're perfect.'
"He handed me the beer. It was nearly black, persuasive as chocolate, weighty. The finish was cream, it matched the oyster's creaminess. The sensory conspiracy made the blood rush to my head, made my skin break out in goose bumps. Ignore him. Look away. I looked at him.
Sweetbitter
by Stephanie Danler
Knopf, $25.00
Published May 24, 2016
The Bottom Line is a weekly review combining plot description and analysis with fun tidbits about the book.
Before You Go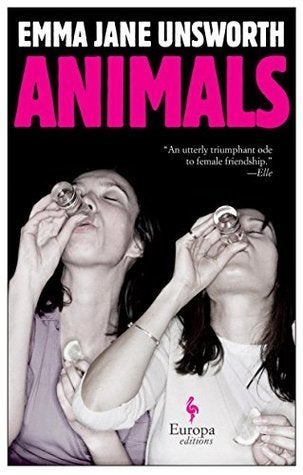 Books To Read While Getting Excited For "Broad City"
Popular in the Community