These high school sweethearts aren't even married yet, and they already know the meaning of "in sickness and in health."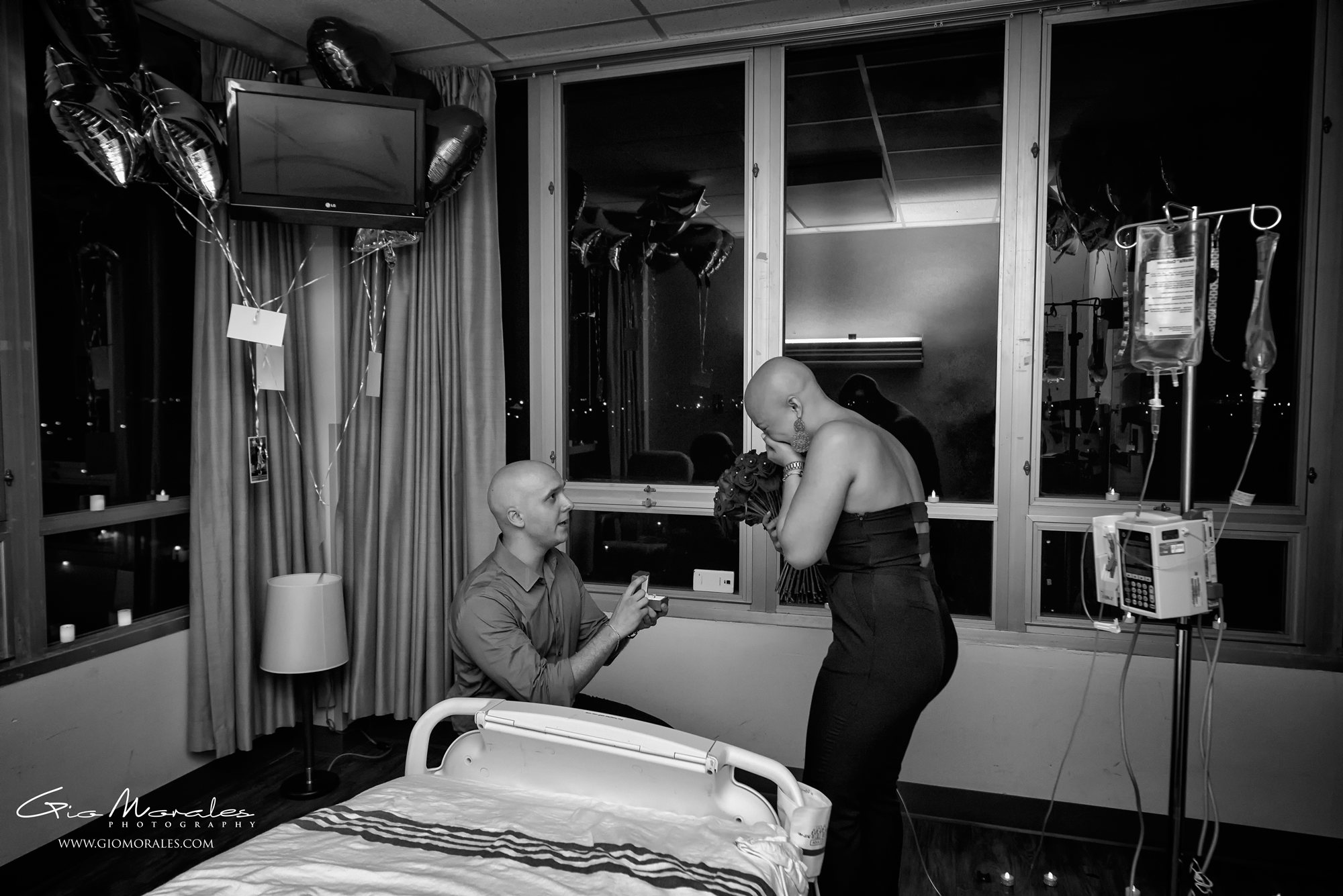 Credit: Gio Morales Photography
"My mind during the proposal was completely blank, I was just trying not to cry," D'Onofrio told The Huffington Post. "I literally forgot everything I was going to say to her as soon as I saw her face, because the whole time I was choking on my words and trying to hold back my tears. Everything I said came straight from my heart, and I was just waiting to hear the big 'yes.'"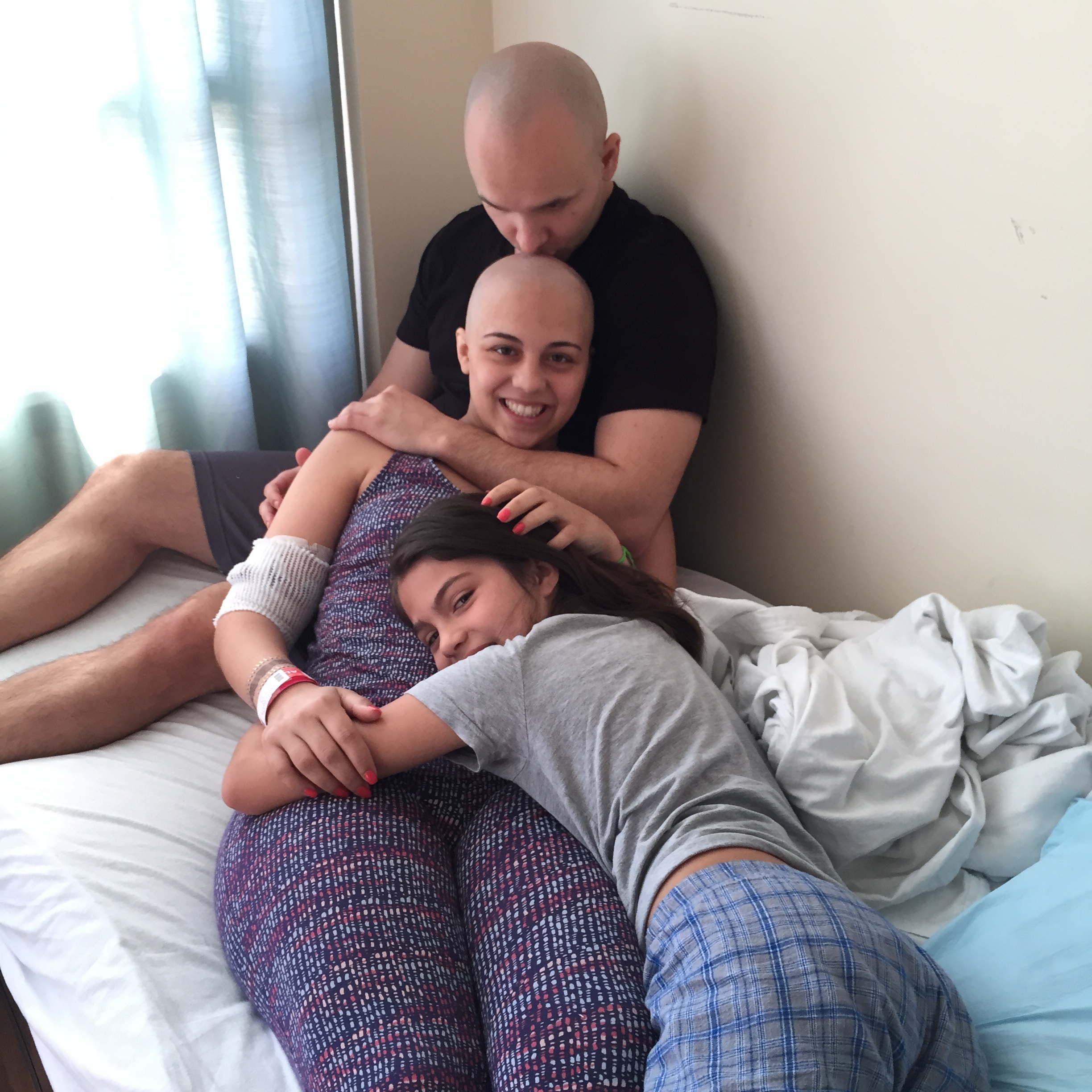 Courtesy of Lucas D'Onofrio
"I wanted it to be a symbol or closing the chapter of cancer in her life and opening a new chapter with our lives together," D'Onofrio told BuzzFeed.
Afterwards, family and friends came by the hospital to celebrate the couple's big news. Watch the video above, and fast-forward to the 2:00 mark to see the actual proposal.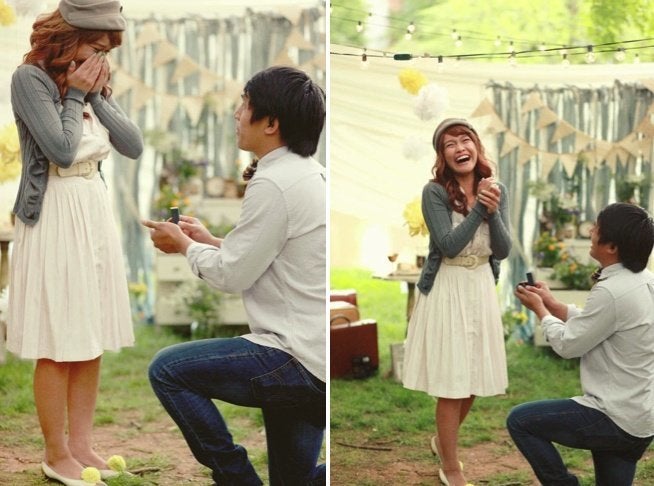 Emotional Proposal Photos